Today I want to share with you the difference between an Abiding Mom and a Super Mom. It was written by my good friend Renee a few years ago, and with her blessing, I created this printable to share with you all! I am daily convicted by this chart, and use it as a reminder to keep my priorities in line with God's priorities.
I pray it will bless you as well!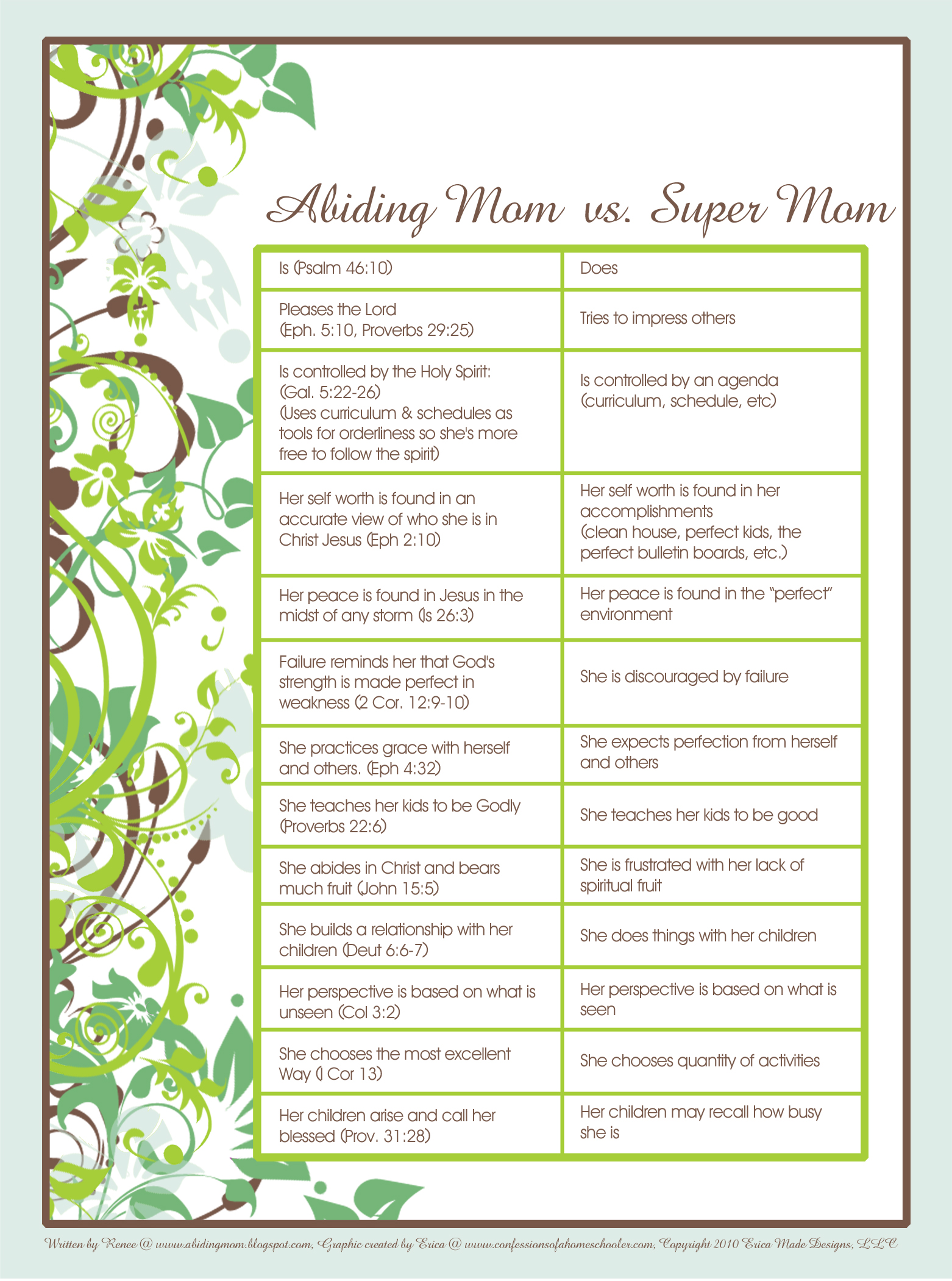 Click here for a printable version
I pray you all have a blessed day as you seek to abide in Him!