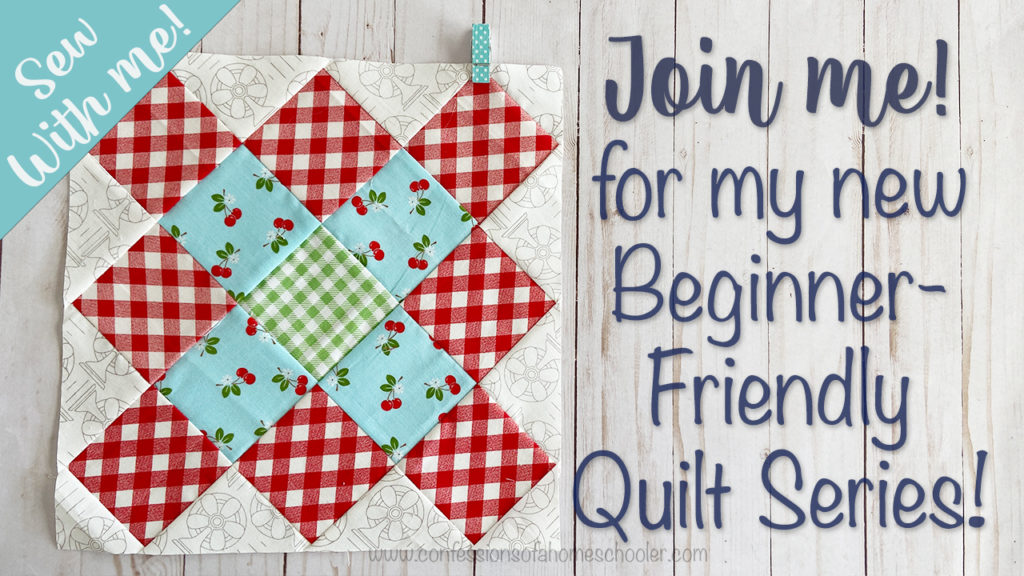 New to Quilting?
This beginner-friendly Sew With Me Quilt-A-Long is the perfect place to start!
This Sew With Me series is full of fun, and beginner-friendly quilt block patterns that will help build your quilting skills! The series includes 12 quilt blocks, video tutorials to help walk you through each block, and a few different finishing options as well.
If you're ready to get started, join me for the Sew With Me Series!