Hi friends, it's Tutorial Thursday, and today I'll show you how to make this adorable and easy mini-vinyl notions zipper pouch!
I'm also showing you how to reinstall a zipper head if you accidentally pull it off, so it's like a double tutorial!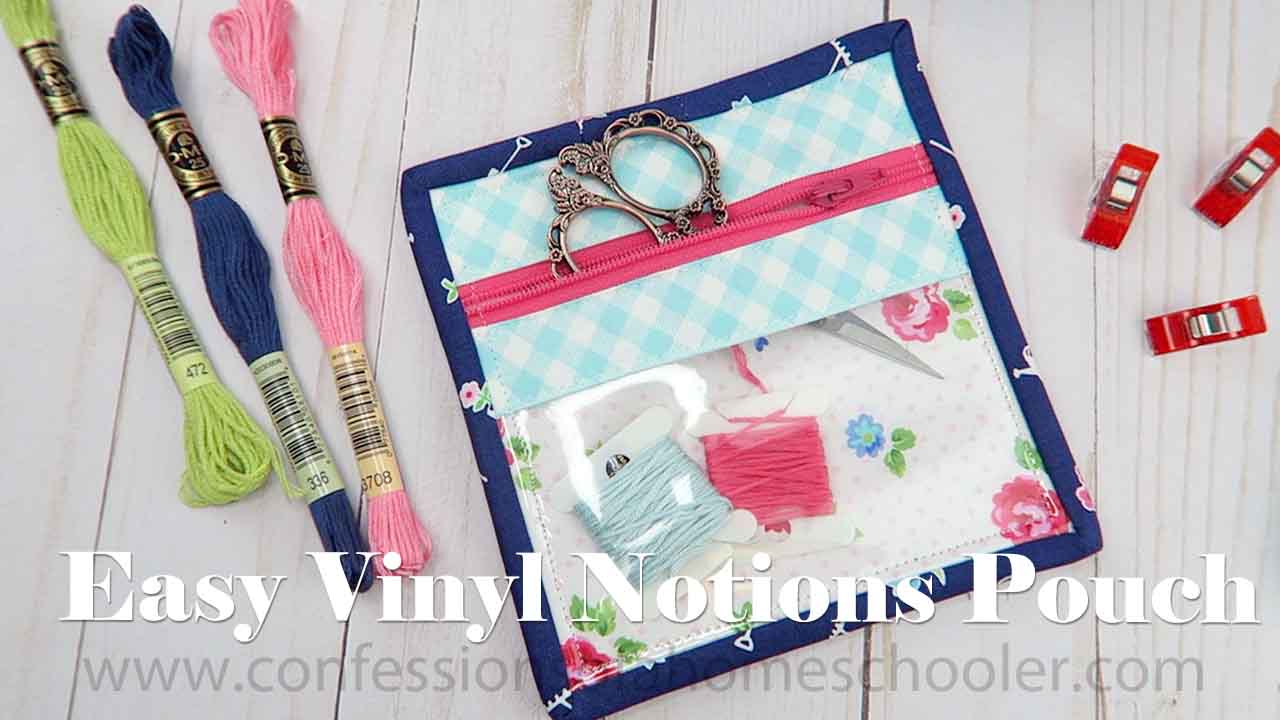 Join me for my Easy Mini-Vinyl Notions Pouch tutorial below!
Supplies:
(1) 5.5″ x 5.5″ back fabric
(1) 5.5″ x 5.5″ medium weight interfacing or quilt batting
(1) 5.5″ x 5.5″ front fabric
(2) 2.5″ x 5.5″ front fabric strips
(1) 2.25″ x 26″ binding fabric
(1) 9″ polyester zipper
I used some of my Pam Kitty Morning fabric from my stash for this project. It's one of my favorite lines because it's so bright and colorful! I believe this line is out of print, but you may be able to find some on Etsy!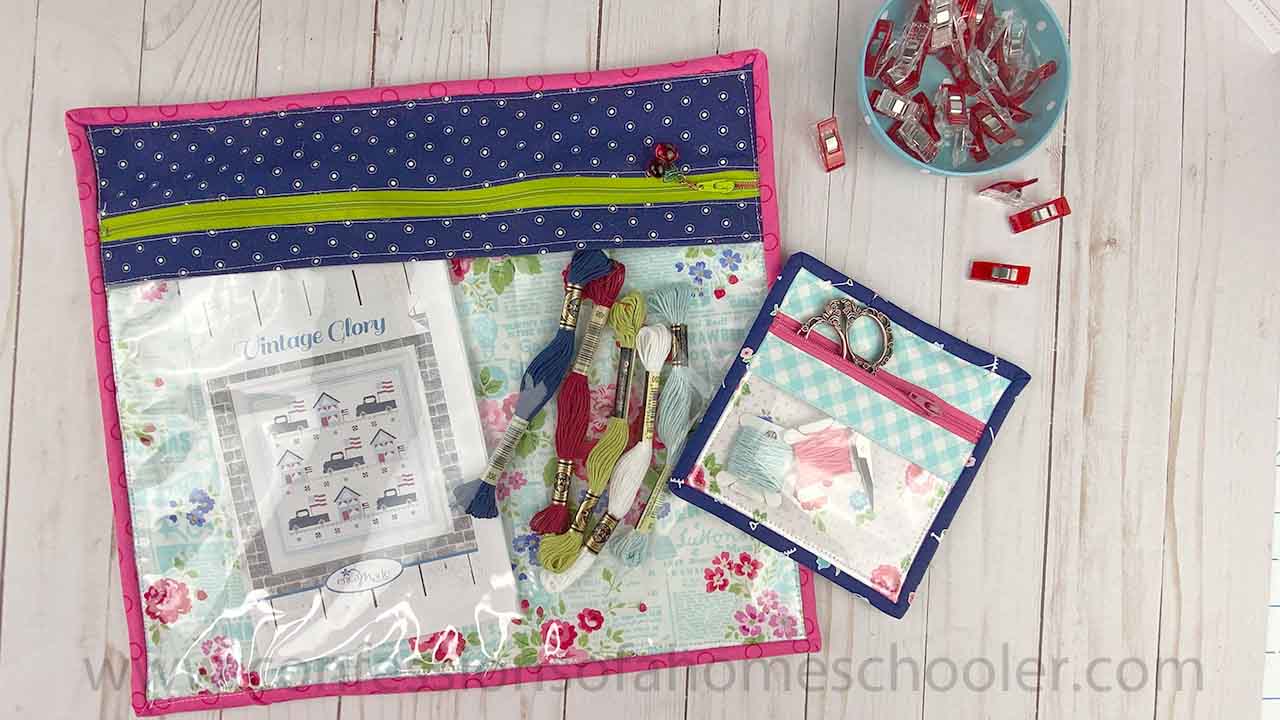 Do you prefer a written pattern?
Get the Easy Vinyl Zipper Notions Pouch PDF pattern here!
The pattern includes two sizes, a large one for your crafting projects, and a mini version for your notions!