Happy Thursday friends! It's time for block #2 in my 2021 Sew With Me Sew-a-long! Join me as I teach you how to make some of the most fun and classic quilt blocks!
Throughout this series, I hope to teach you some new skills, tips, and tricks, and at the end of the series, we will have a fun selection of blocks to sew together into a sampler quilt!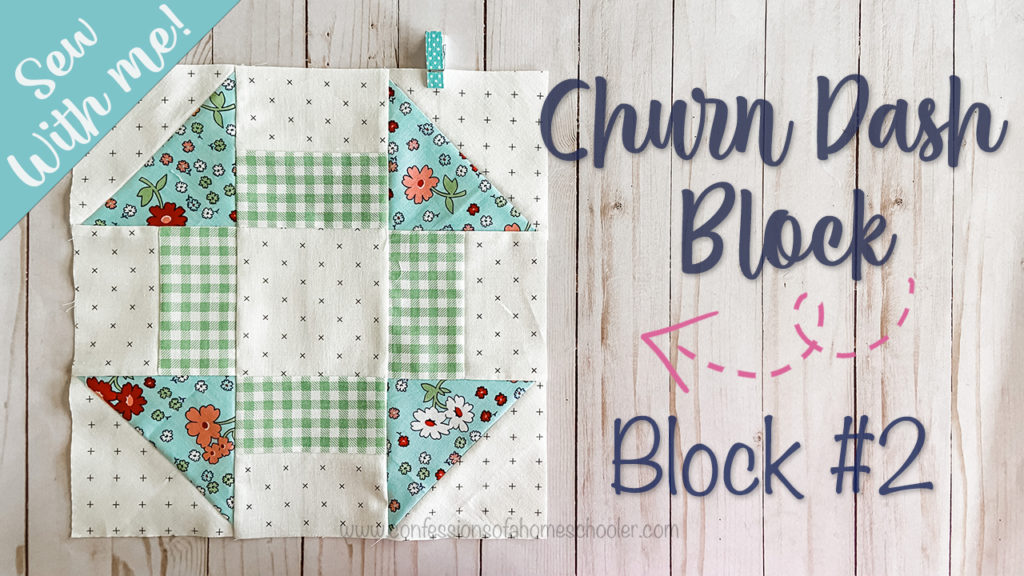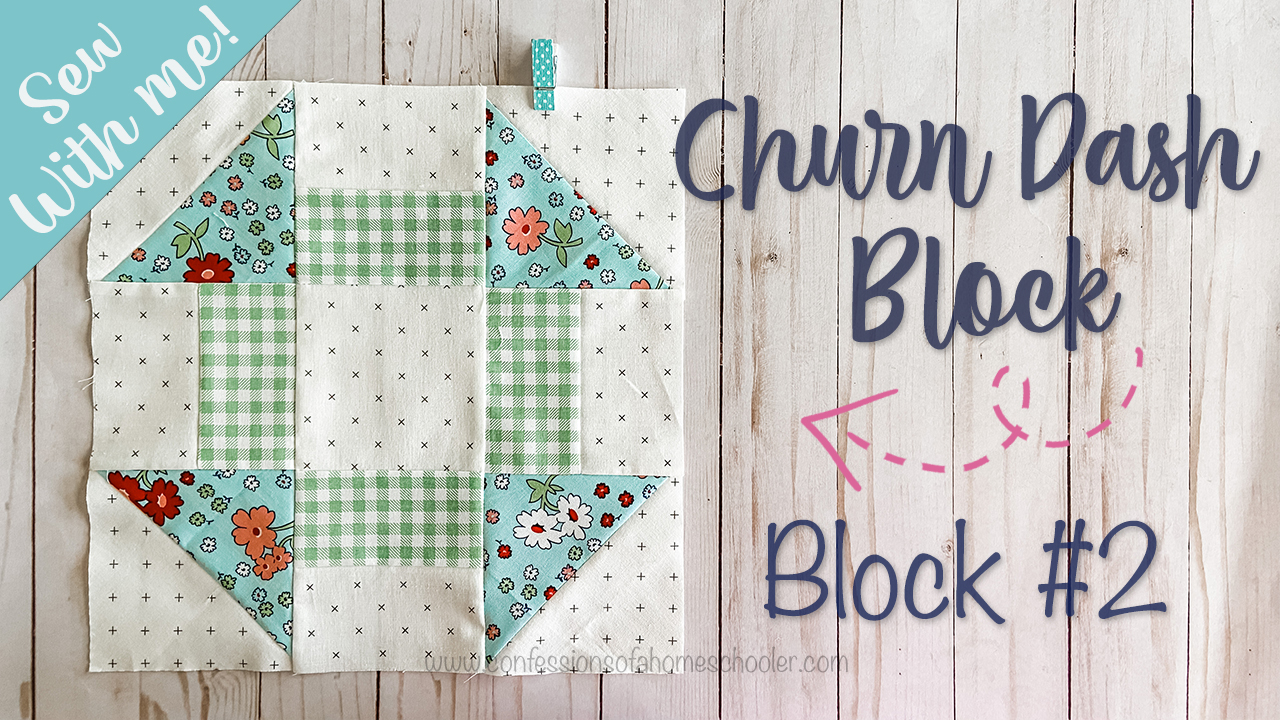 Block #2 is a super easy and cute quilt block. It is called the Churn Dash block. This is classic quilt block originated somewhere around 1800 to 1849. It is part of the equal 9-patch family of blocks. Its name is a result of the resemblance of the block to a butter churn, with the middle block resembling the "dash" (the stick that churns the butter).
This block also had a variety of names over the years, some being the Monkey Wrench, Shoo Fly, Hole in the Barn Door, Lincoln's Platform, and the Quail's Nest to name just a few. Folklore has it that the Churn Dash or Monkey Wrench block was used as a clue to gather all tools required for a fleeing slave's journey to the Underground Railroad. Other quilt blocks such as the Flying Geese, Bear Paw, Bow Tie, Log Cabin, North Star, and more all had different meanings for those traveling by Underground Railroad as well. If you are curious about these legends, do an internet search for "Quilt Codes Underground Railroad" and you'll find a fun rabbit hole to journey through!
But let's get back to this our Churn Dash block! This classic quilt block is so much fun to make, and it is a great block for beginners. Today I will be showing you a new technique called the "four at a time" half-square-triangle technique. Of course, you can make the half-square-triangles in a variety of ways, but the four-at-a-time method will make this block so easy! We will also strip-piece the side blocks making this block so fast and easy to put together!
Ready to get started?
Dive into your scrap bins and come sew with me!
–->>Download the Churn Dash Block PDF Pattern here!
Watch my 2021 Sew With Me – Churn Dash Block – Block 2 video tutorial here!
Supplies Used in this video: