I get so many questions on how I made my quilt ladder so today I'll be showing you what I did!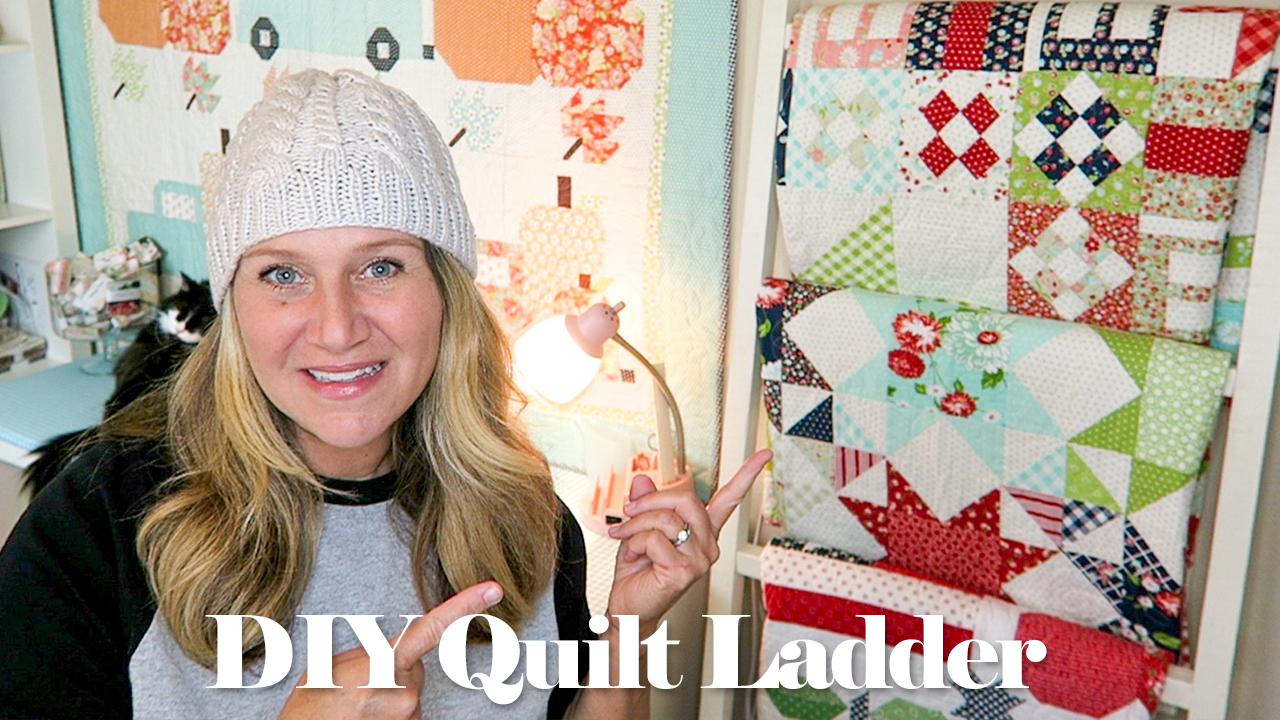 It's nothing fancy, and super easy, literally anyone can do it!
Are ready to get started? Watch my easy DIY Quilt Ladder Video Tutorial here!
SUPPLIES:
Three 2x2x8 pieces of wood
Eight 3″ screws
Optional: Annie Sloan Antique White Chalk Paint and clear wax
CUT:
Cut two of the pieces of wood to 6′ long.
Cut the third piece into four equal pieces approx. 23″ long each.
ASSEMBLY: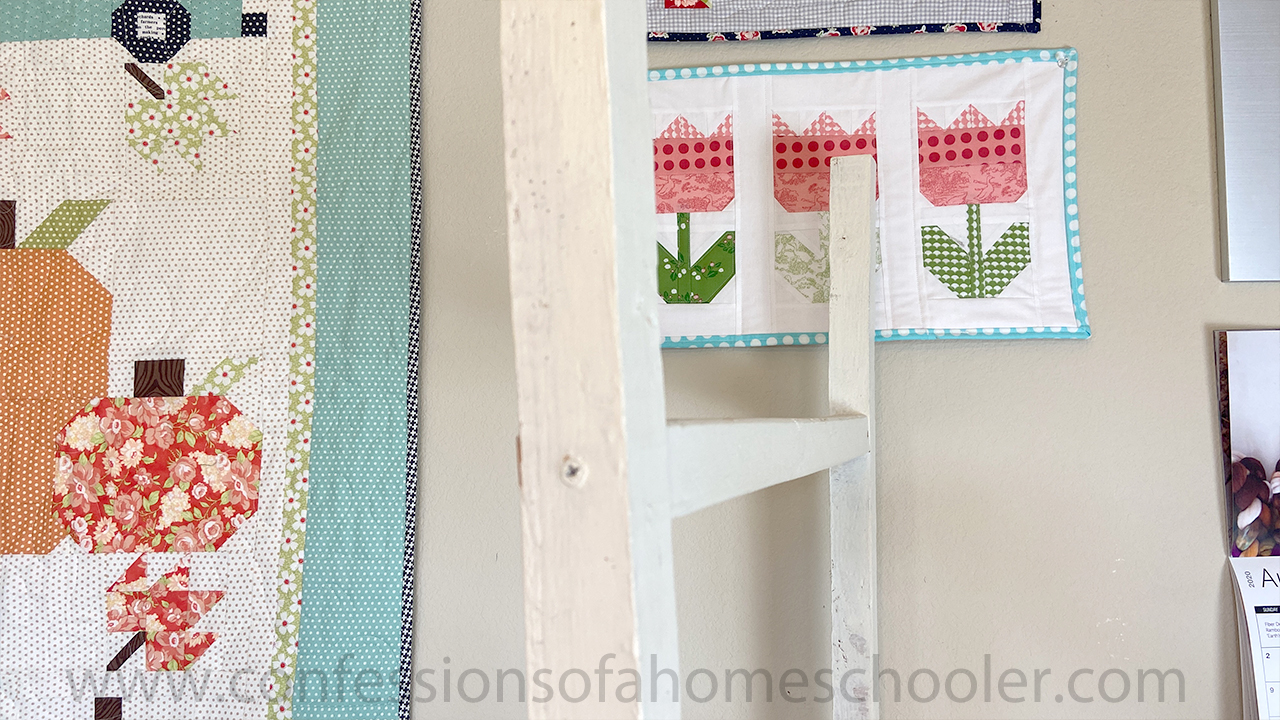 Place the first horizontal 23″ piece approx. 9″ down from the top of the two 6′ pieces and screw into place.
Place the remaining three 23″ pieces approx. 12″ apart, screw each into place.
FINISH: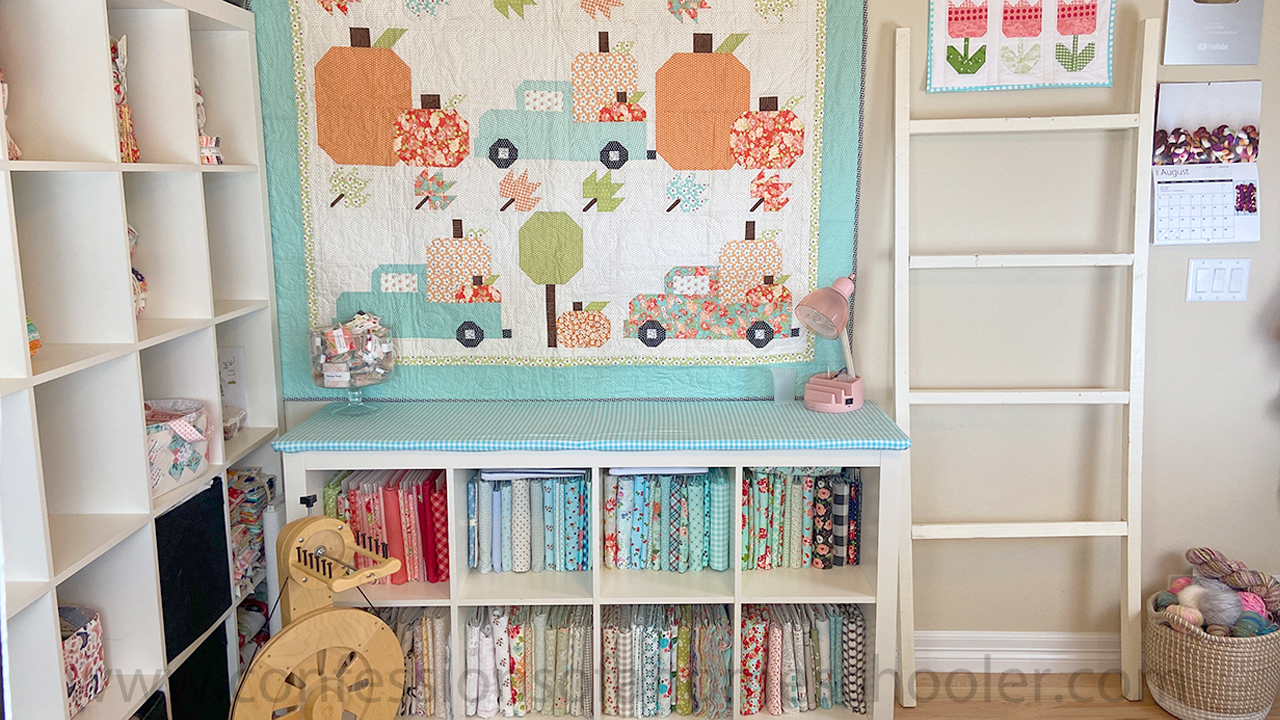 Paint using Annie Sloan's chalk paint and wax. (By the way, I have tried less expensive chalk paint and it is NOT as good in my opinion. So I do recommend getting the Annie Sloan brand for this project if you plan to use chalk paint! If you have a brand of chalk paint you like, leave it in the comments below!)
Next let it dry and then hang your favorite quilts on it for display!