Hi friends! I have an easy beginner-friendly quilt pattern for you, and just in time for fall! My new Farmhouse Fall quilt pattern is F8 and FQ friendly and is super easy and fun!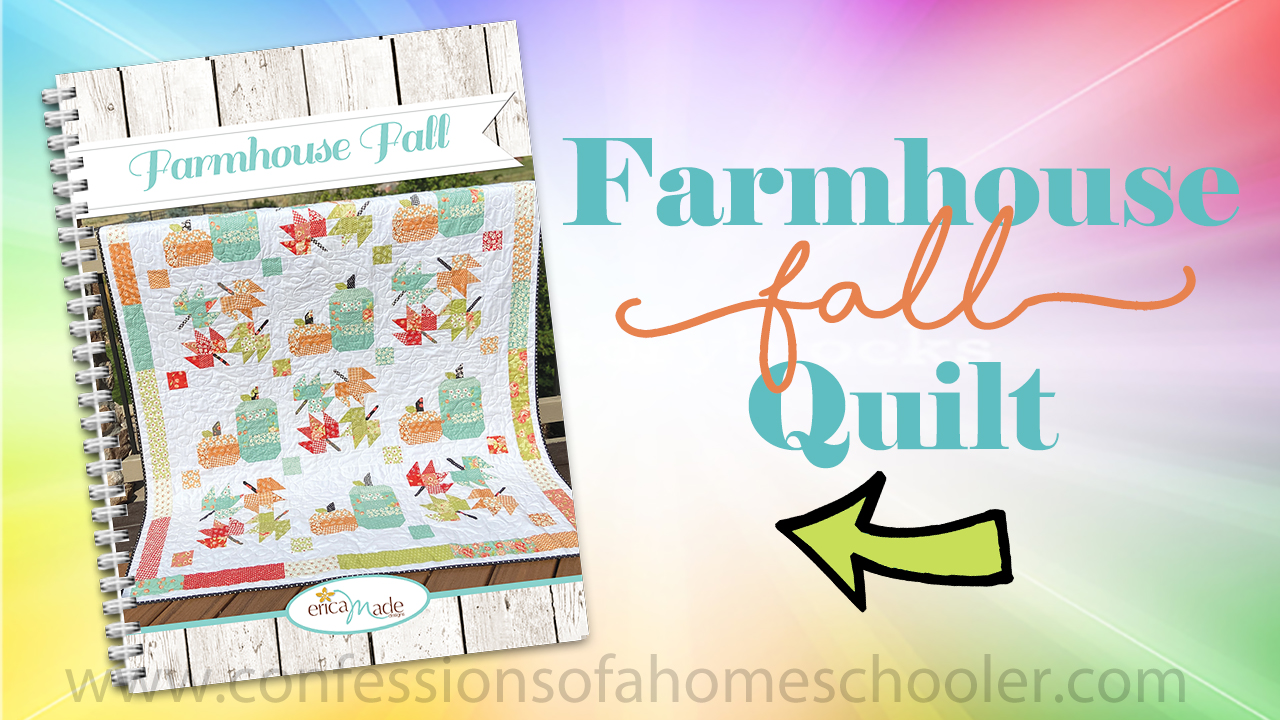 The finished size of this quilt is 51″ x 72″ but you can of course add/remove blocks to make it larger or smaller to fit your needs best!
I named this quilt after the fabric I used, Farmhouse by FigTree. It's one of my all-time favorite lines and I love just about anything I make using it! If you can't find these fabrics, of course, FigTree Co. comes out with new and beautiful lines each year so check out some of their others!
Of course I had to go with this fun black and white dot print from FigTree as well! I think this was from their I love polka-dots don't you?
And just for a fun twist on fall colors, I added in the beautiful aqua prints from the line. I think they make it still have that fall vibe but also add in a bit brighter and more modern colorful look.
I used a Fat Eighth bundle to make mine, but there are also instructions for Fat Quarters if you have those hanging around! Then you just need some background fabric, binding, and backing and you're all set!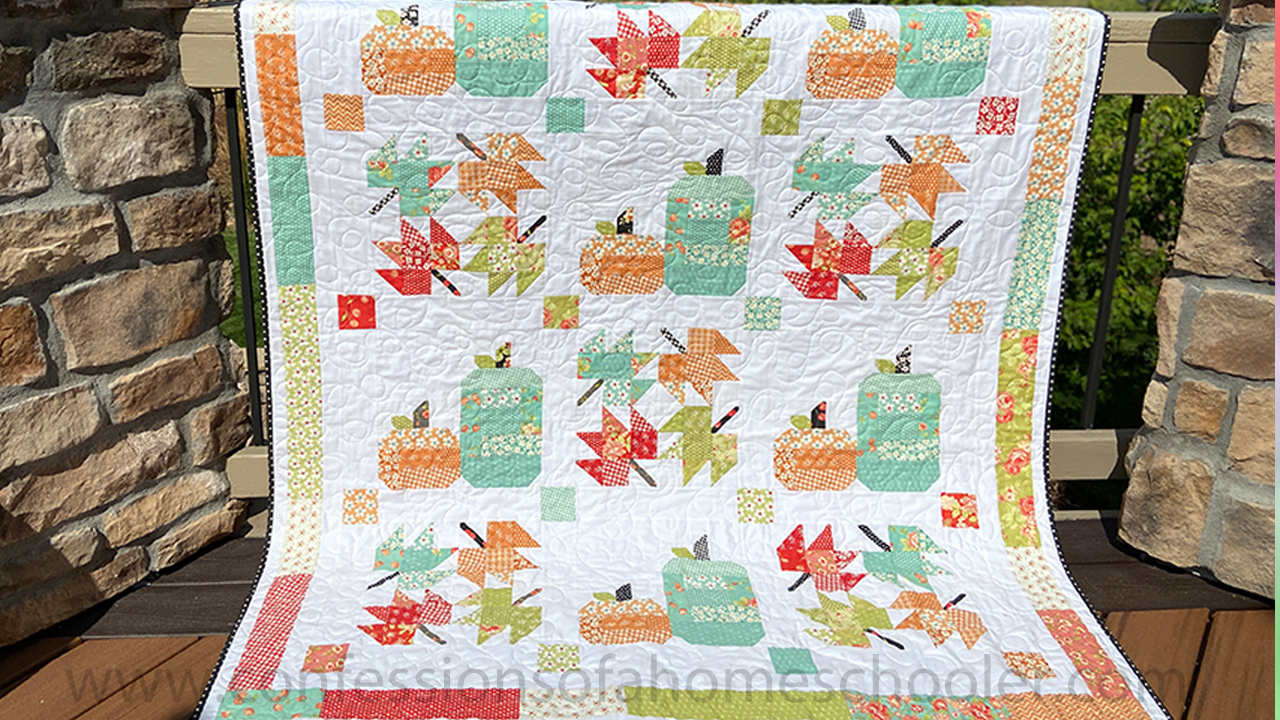 Catching Stitches quilt shop is working on a kit for Farmhouse Fall, so make sure to check her website if you'd like to get one!
I also chose to do a swirl quilting pattern on it. It reminds me of falling leaves! I'm not a professional quilter, so the pattern isn't perfect, but honestly, I love how it turned out, and love the imperfect and random swirls!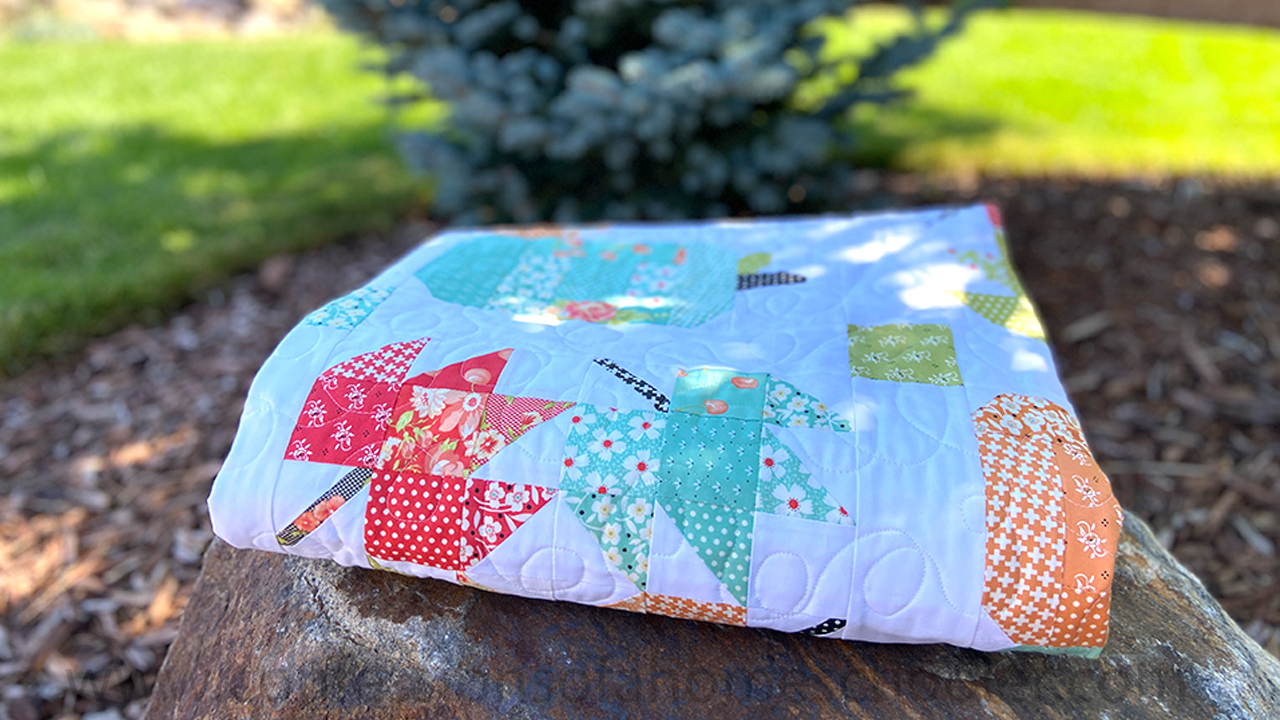 If you're looking for another fun fall quilt pattern, check out my Vintage Fall quilt pattern it's so much fun!
Click here to get my new Farmhouse Fall Quilt Pattern!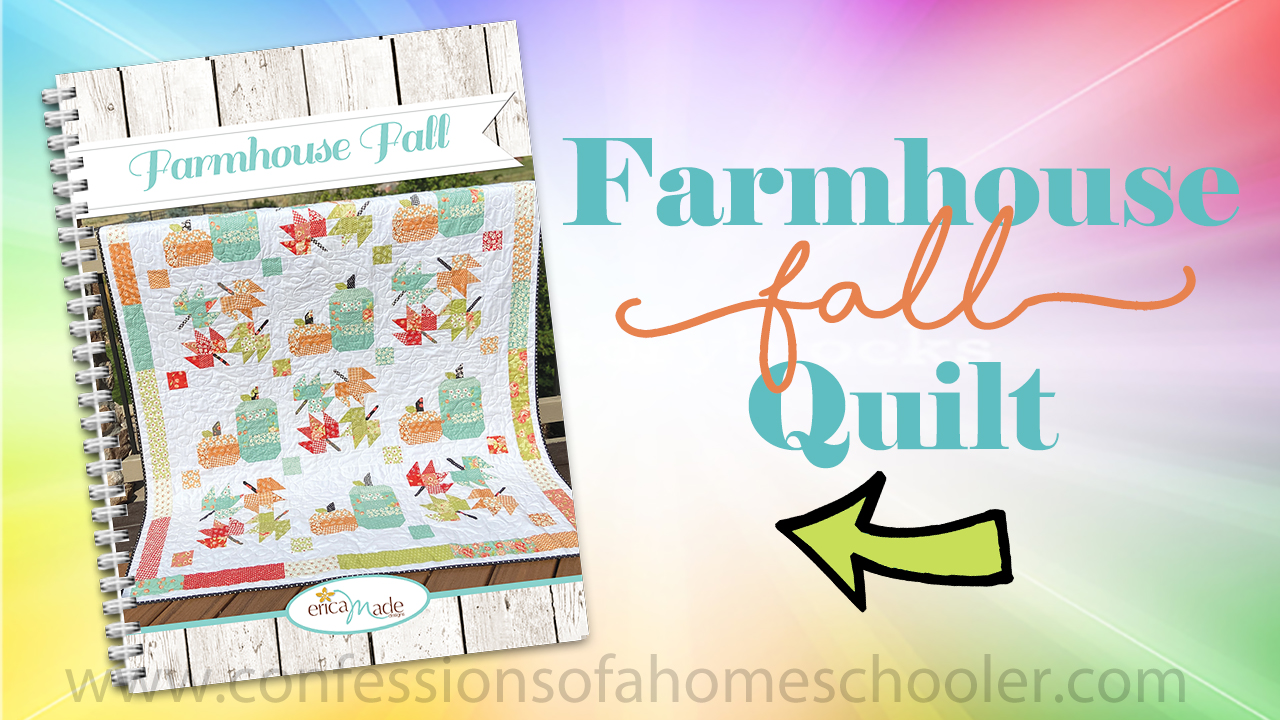 And since it's Friday and I wanted to spread a little weekend happiness, I've decided to do a GIVEAWAY for one of you! P.S. If you purchase the pattern now, and win the giveaway I will refund your purchase! Yay!
Enter to win a free copy of my new Farmhouse Fall pattern & Fabric Kit from Catching Stitches below!