Hi friends! I have a new tutorial for you today! We'll be making this updated version of my original Drawstring Squishy Bag! Since I'm super creative I'm calling this one Drawstring Squishy Bag Vol. 2! This one features a ruffled drawstring casing, inside pocket, and it's bigger meaning you can fit more goodies inside!
This cute bag finishes at about 14″ w by 12″ tall, and it's perfect for storing craft projects like your knitting, crochet, stitching, and more! My girls also love to use these bags to carry toys and pretty much any other goodies they can fit inside!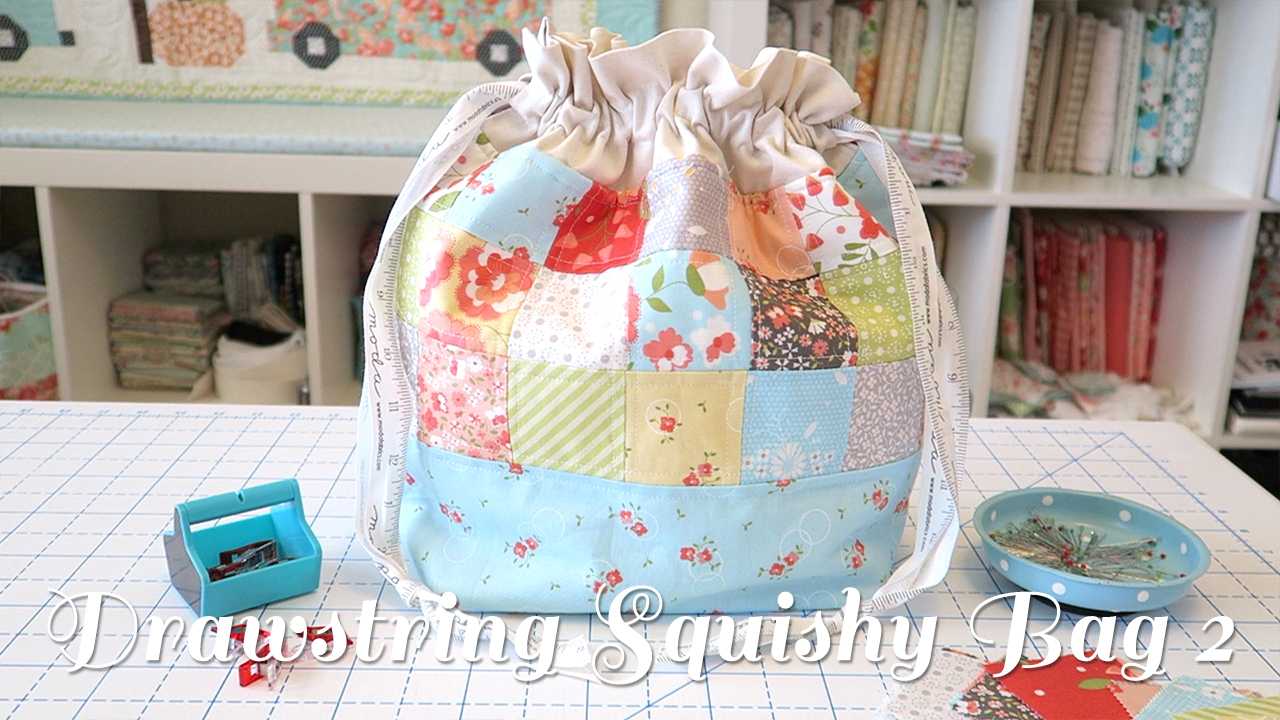 Ready to get started? Watch the Drawstring Squishy Bag Vol. 2 video tutorial here!
I also used a nice neutral cotton for the drawstring casing, and some left over Moda Ribbons from my fabric bundles. I think they're perfect for drawstrings!
I used Sugar Creek fabric by Corey Yoder for Moda. It has such lovely colors and I think it makes this bag look super springy and happy, don't you?
Here is a list of everything you'll need for this project:
Sugar Creek Fabric by Corey Yoder for Moda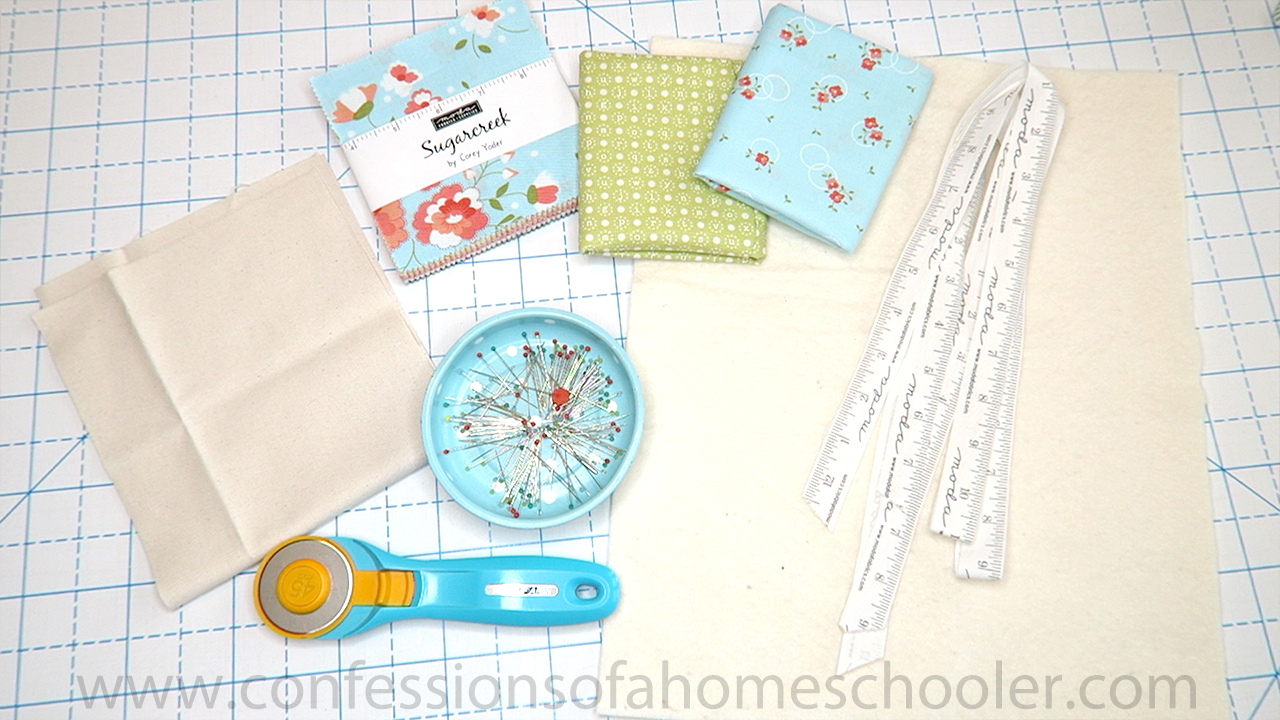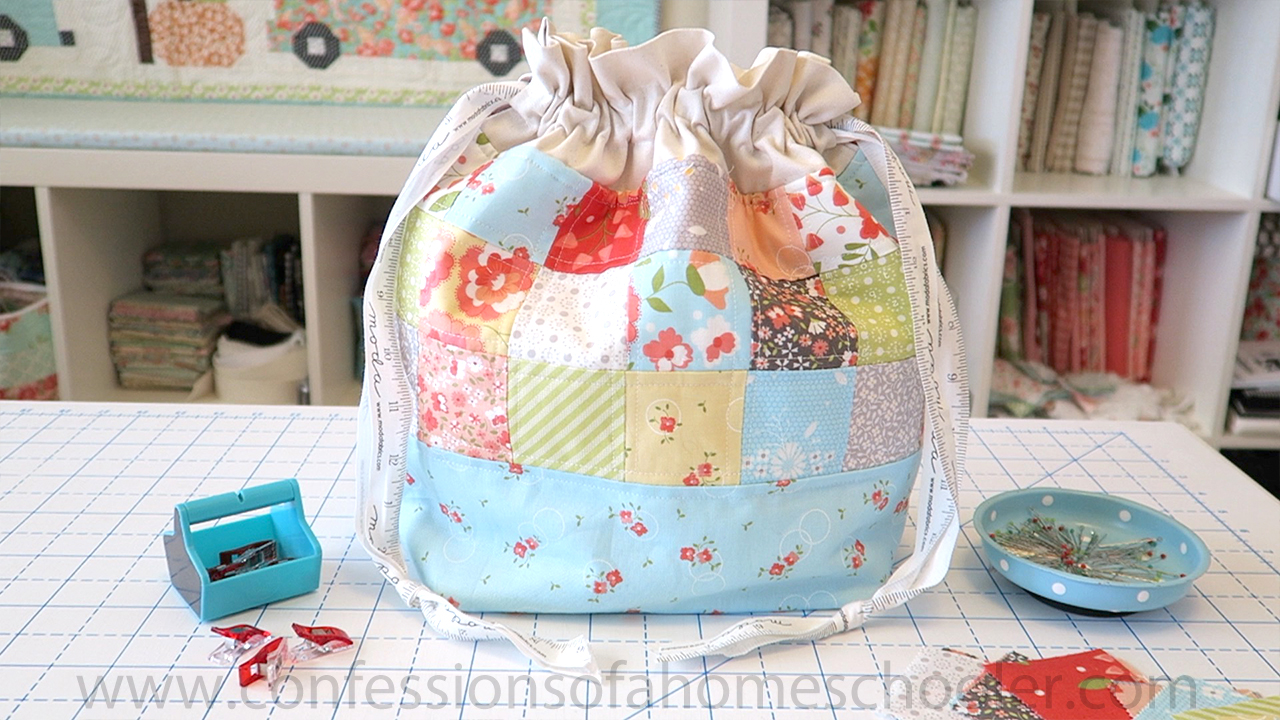 Do you prefer written instructions? Get Erica's Drawstring Squishy Bag Vol. 2 Written Pattern here!