We all have them. The more we sew, the more scraps we accumulate! We can either toss them, give them away, or figure out how to organize and use them. And today I'm going to show you how I'm making my fabric scraps work for me!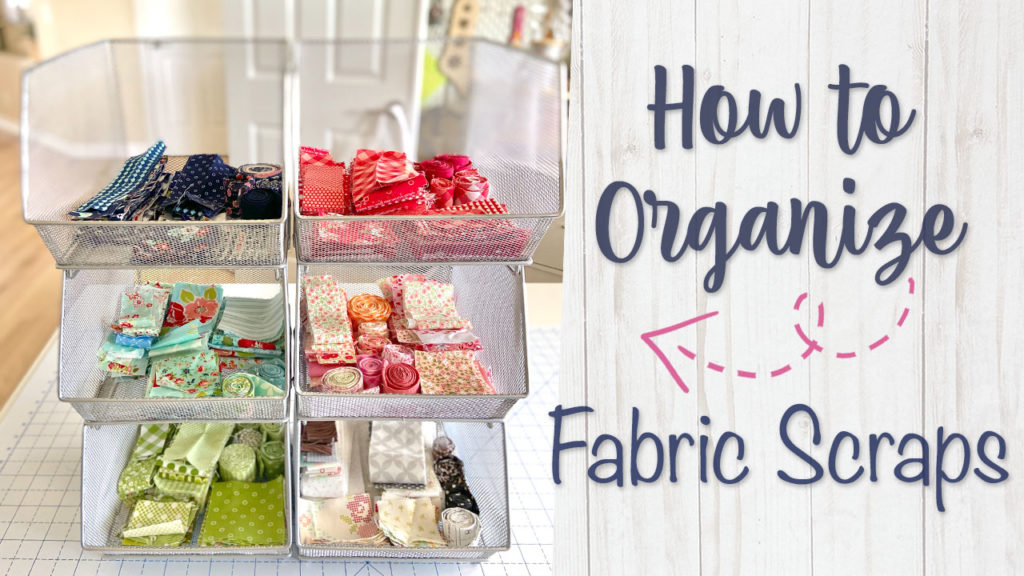 Watch How to Organize Your Fabric Scraps video here!
I've decided to cut my fabric into usable sizes. Anything larger than this will end up in my main fabric bins which I will show next time when I share how I organize my quilting fabric. Of course, you can cut your scraps into whatever sizes work best for you, but having them organized like this really helps you see what you have, and make sure that your scrap bins are easy to use.
1-1/2″ strips
2-1/2″ strips
2-1/2″ x 2-1/2″ squares
3-1/2″ strips
3-1/2″ x 3-1/2″ squares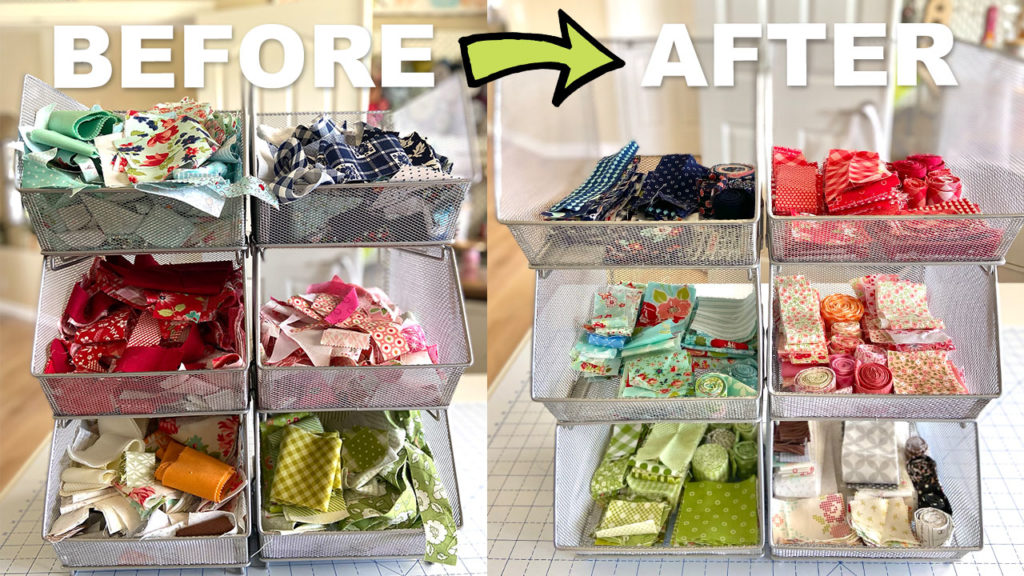 Supplies used in the video: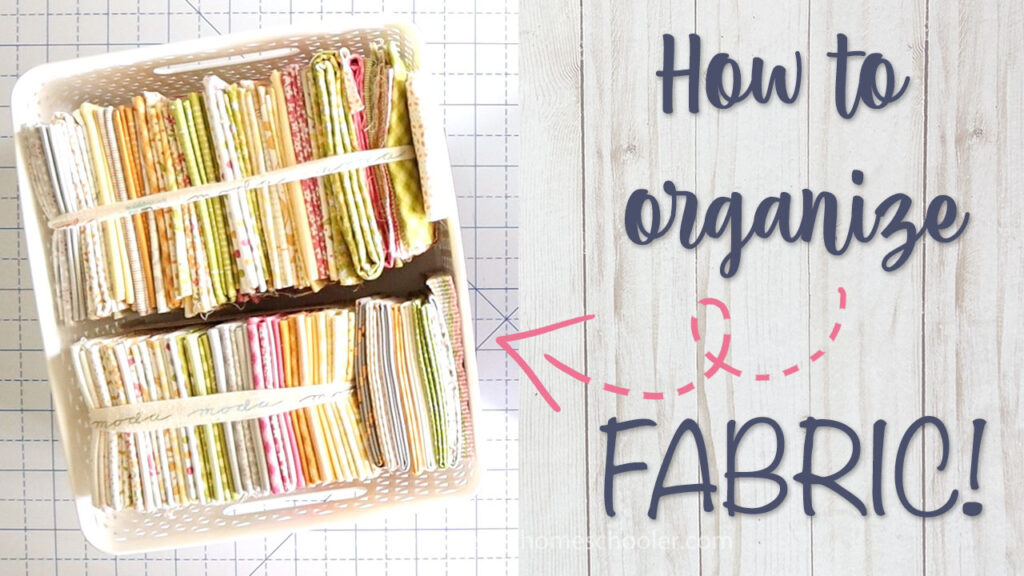 Is your fabric stash getting out of control?
Are you ready to create a workspace that's not only functional but beautiful and inspiring? Stop by to see my tips and tricks for keeping your yardage organized, functional, and pretty too!