Is your fabric stash getting out of control? Are you ready to create a workspace that's not only functional but beautiful and inspiring? Stop by to see my tips and tricks for keeping my fabric organized!
As quilters and sewers, the fabric is essential! And of course, we love to collect it, sew with it, organize it, hang out with it, and just admire it! But too much "collecting" can cause our spaces to get a little messy, can't it? And I don't know about you but whenever I'm in the middle of a project my space can get pretty cluttered.
So first I listed things that are important to my creative groove. I need to be able to see my fabric, otherwise, I won't use it. So keeping it visible is important. I also need to have it stored in such a way that it is easy to get to, use, and put back without too much effort!
With all that in mind, I've found a great way to keep my larger pieces of fabric and my yardage organized, functional, and pretty too!
So today I'm sharing my top tips for organizing your fabric stash in a way that is not only inspiring but functional too!
Watch my Fabric Organization video here!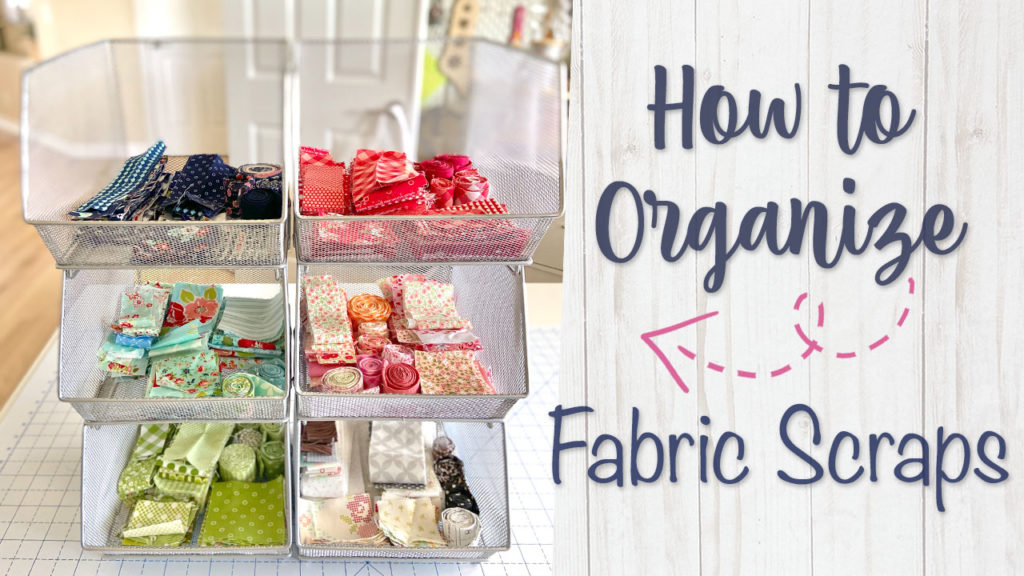 We all have them. The more we sew, the more scraps we accumulate! We can either toss them, give them away, or figure out how to organize and use them. And today I'm going to show you how I'm making my fabric scraps work for me! Stop by and see how I organize my fabric scraps!