Last week I shared a video tutorial on how to make a DIY Face Mask with elastic straps. Since then I've had hundreds of requests asking how to make a face mask with fabric ties. So today I'm showing you how to add fabric ties to your mask.
Please keep in mind these masks will not prevent you from getting a respiratory illness, however they can be used to keep someone who is sick from spreading germs while coughing and sneezing.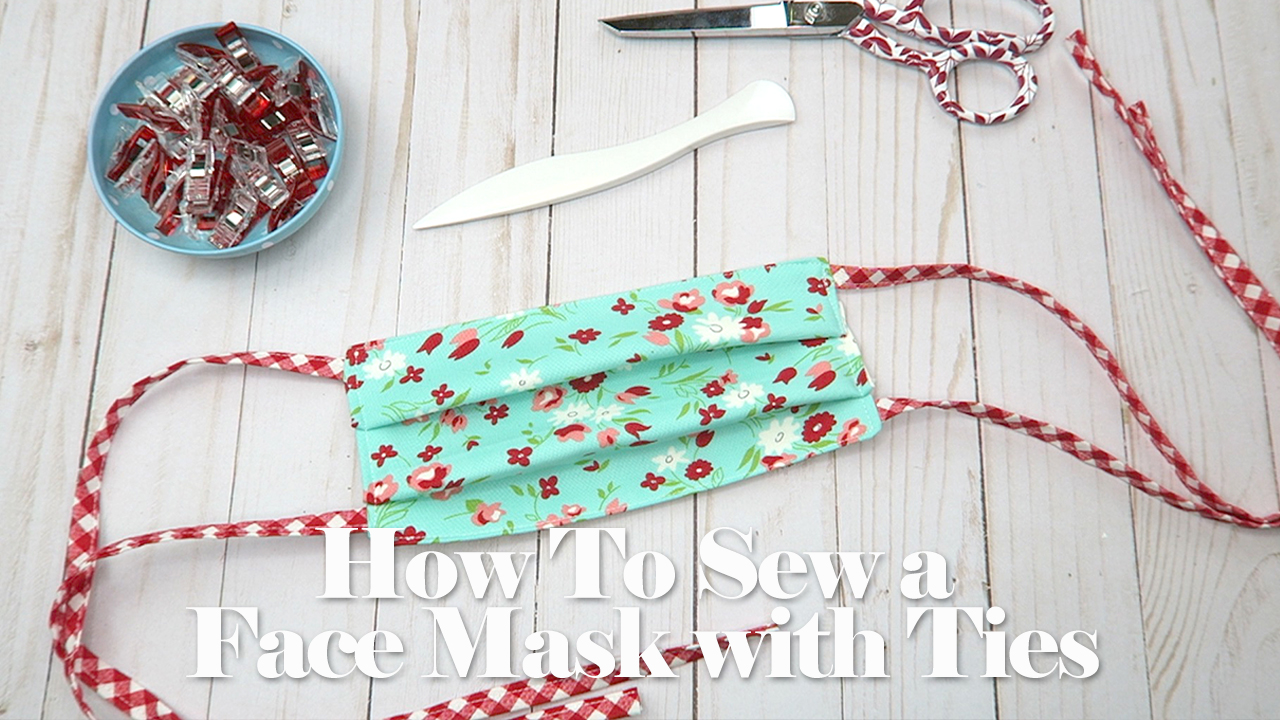 In some areas, they are also being used by medical professionals over the top of their N95 masks to help make them last longer. Currently, the supply of surgical masks is at a critical all-time low throughout the entire nation. As a community of sewists, this is a great way we can band together and make a huge difference in this time of need!
Watch my How to Sew a Face Mask with Fabric Ties here:
Download the FREE HOW TO SEW a FACE MASK PDF pattern here!
Handmade fabric masks are NOT a replacement for medical grade masks. You can read more from the CDC here on the use of homemade masks.
SUPPLIES FOR THIS PROJECT:
2 pieces 100% cotton fabric 6″ x 9″
1 piece 100% cotton fabric for lining 6″ x 9″
4 fabric strips 1-1/2″ x 18″
ALTERNATE SIZES: (Use same size of ties for all sizes)
Kids: 5″ x 7″
Adult Female: 6″ x 9″
Adult Male: 7″ x 9″
To make fabric ties, cut a strip of fabric 1-1/2"x 18-20". Fold one short end 1/4" in and sew. Next fold the fabric strip long edges in so they meet in the center then fold in half lengthwise again. Sew down the open edge to secure. Place the tie with the raw edge next to the corners of the mask just like the elastic is shown in the video. Tip: Make sure not to sew over the loose end of the tie as you sew around the mask.
*** Please wash thoroughly after each use! ***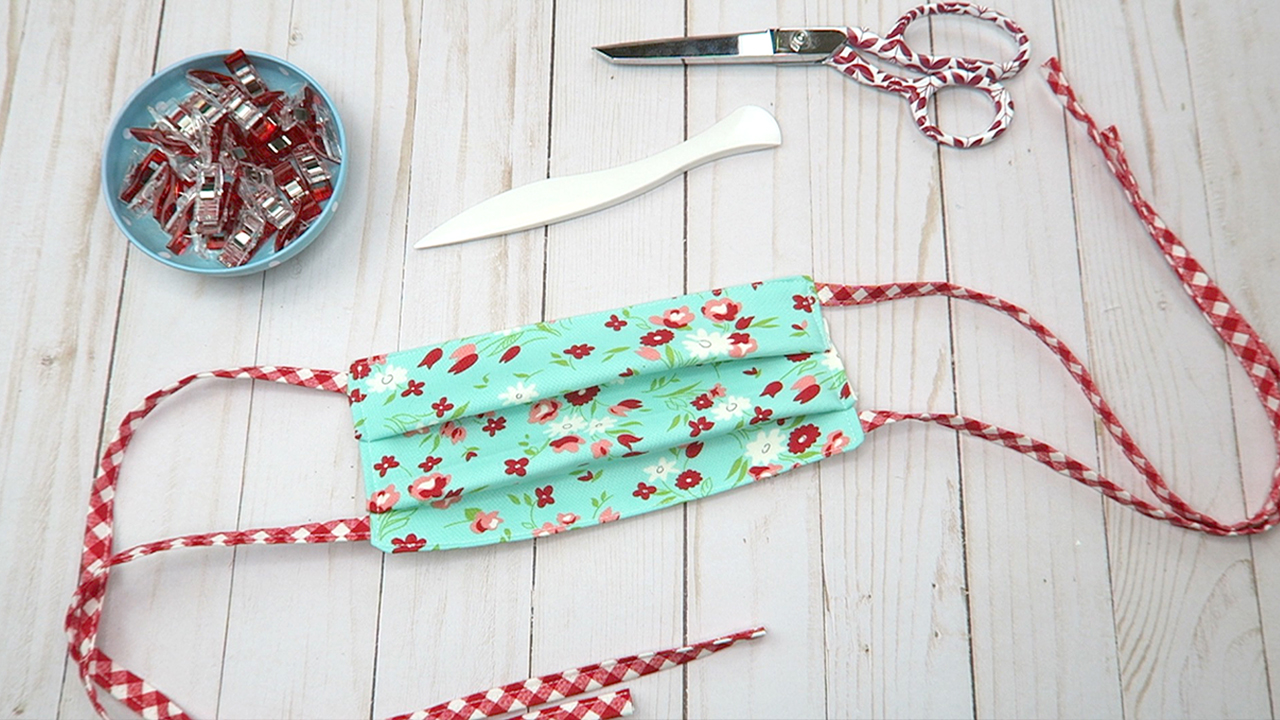 Tip: Use tightly woven fabric, or hospital grade material. Keep in mind men and women will be wearing the masks when choosing fabric for masks that will be donated.
With the current shortage, I suggest contacting medical facilities in your area to see if they are in need and if so use your skills to help serve our community in this way!
I hope this tutorial can help some of your families and give you a way to give back and help in this time of need.