Hi everyone and welcome back to Tutorial Thursday! Today I'm showing you how to sew this super cute Fabric Scrap Bin perfect for organizing fabric, scraps, craft projects, and more! These bins are so versatile and can be used to hold just about anything.
I have one that is full of my rolled up layer cakes, I keep my current projects in these bins too. I store the pattern, fabric, and any leftover scraps, etc. in it. That way all of the supplies for my current WIP can be stored in one place, and it looks cute in my room too!
They're the perfect size for storing fat quarters and smaller cuts of fabric. But really you can use it to store anything you like! It finishes at approximately 5.5″ x 10.5″ x 6.5″.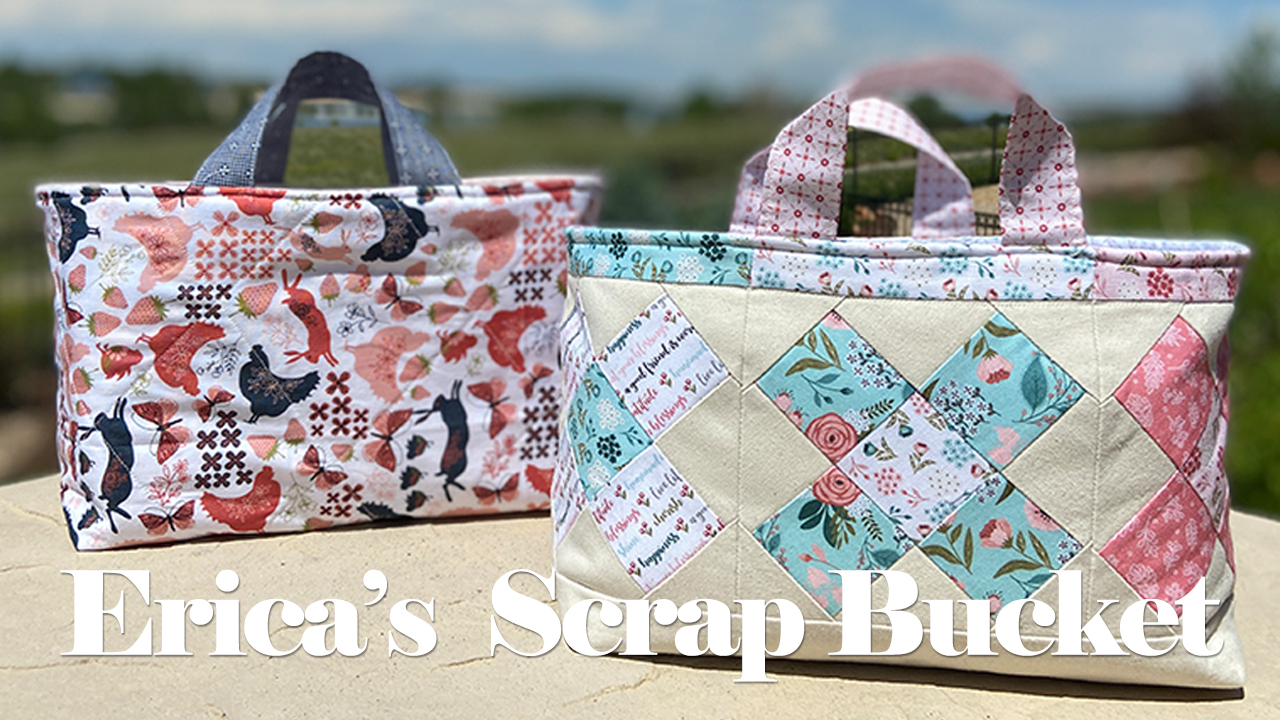 Ready to get started? Check out Erica's Scrap Bin tutorial here!
Supplies used for this project:
Fabric: Daisy Mae and Cherished Moments by Poppie Cotton
Cotton Quilt Batting or light weight interfacing
You can really have a fun time making these bins unique! They're great for using up your scraps, and would even be a fun quilt-as-you-go project too. Just make sure your two outside panels are the same size as what is in the pattern and you'll be good to go!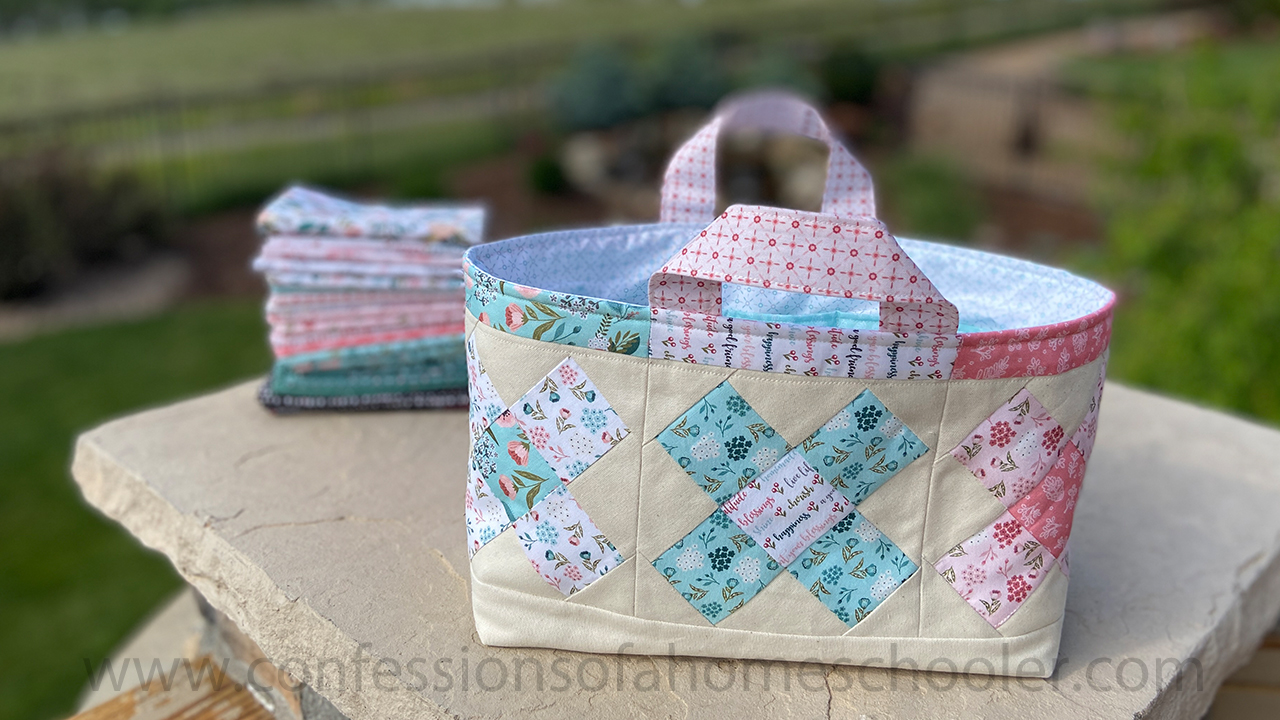 For the 9-patch bin I used Cherished Moments by Poppie Cotton. It is releasing July 2020, so keep an eye out, it's such a pretty fabric line, don't you think?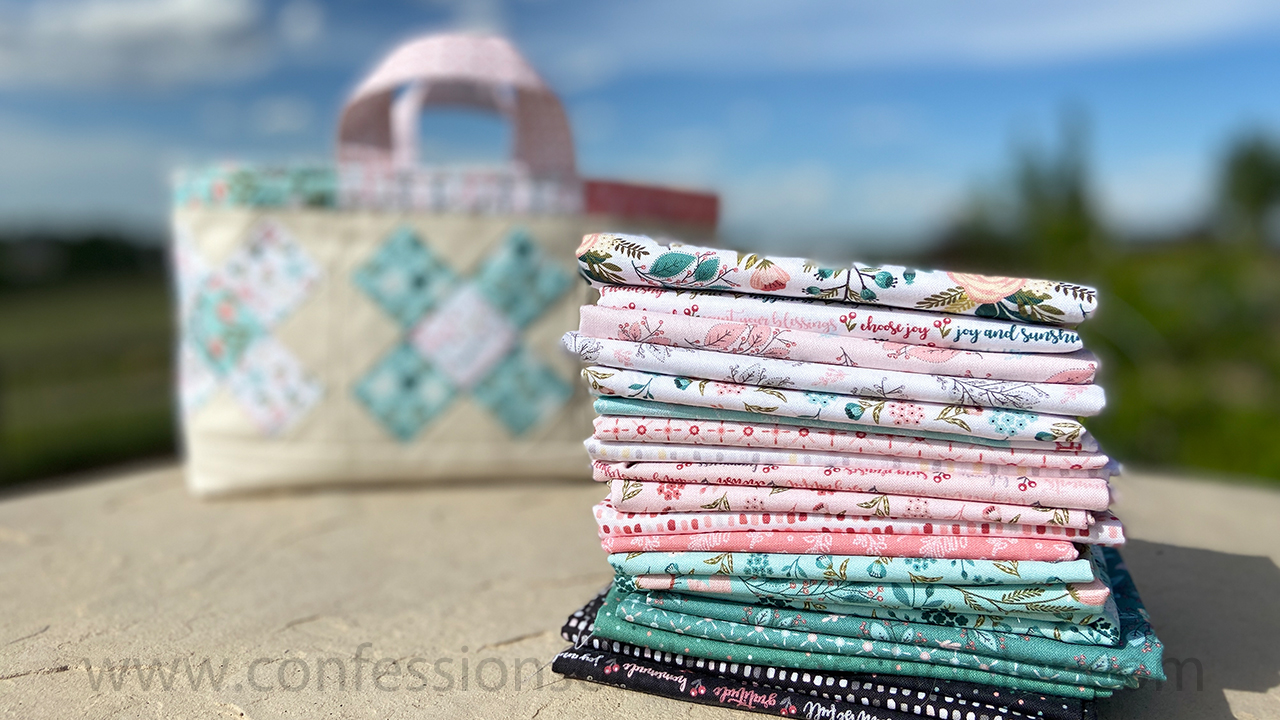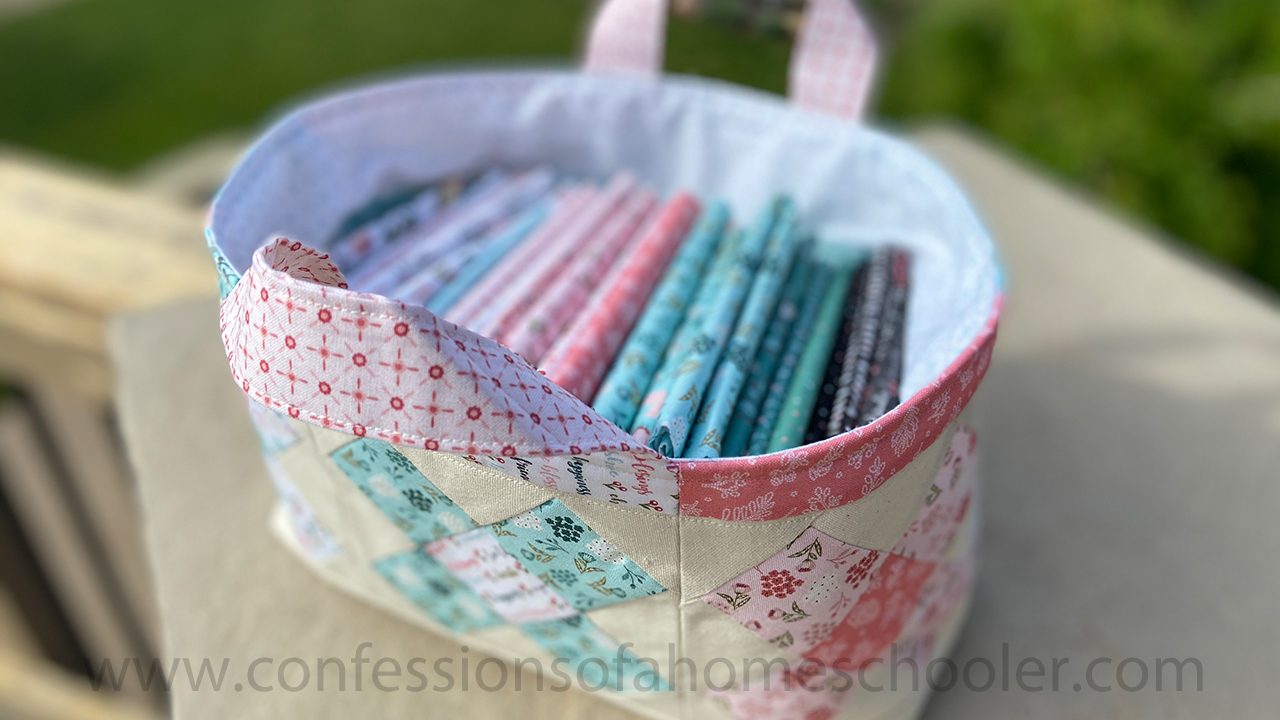 I like to use my bins to store my fat quarters, as you can see they fit perfectly inside! I also use them to store current projects I'm working on. I'll store my pattern, fabric, supplies, etc. in one of my scrap bins, that way the supplies stay in one easy to find place, and it keeps my work surface clean when I'm not sewing!
They're so easy to make and quite quick too. You can really whip up several of them and get your entire sewing room organized in no time!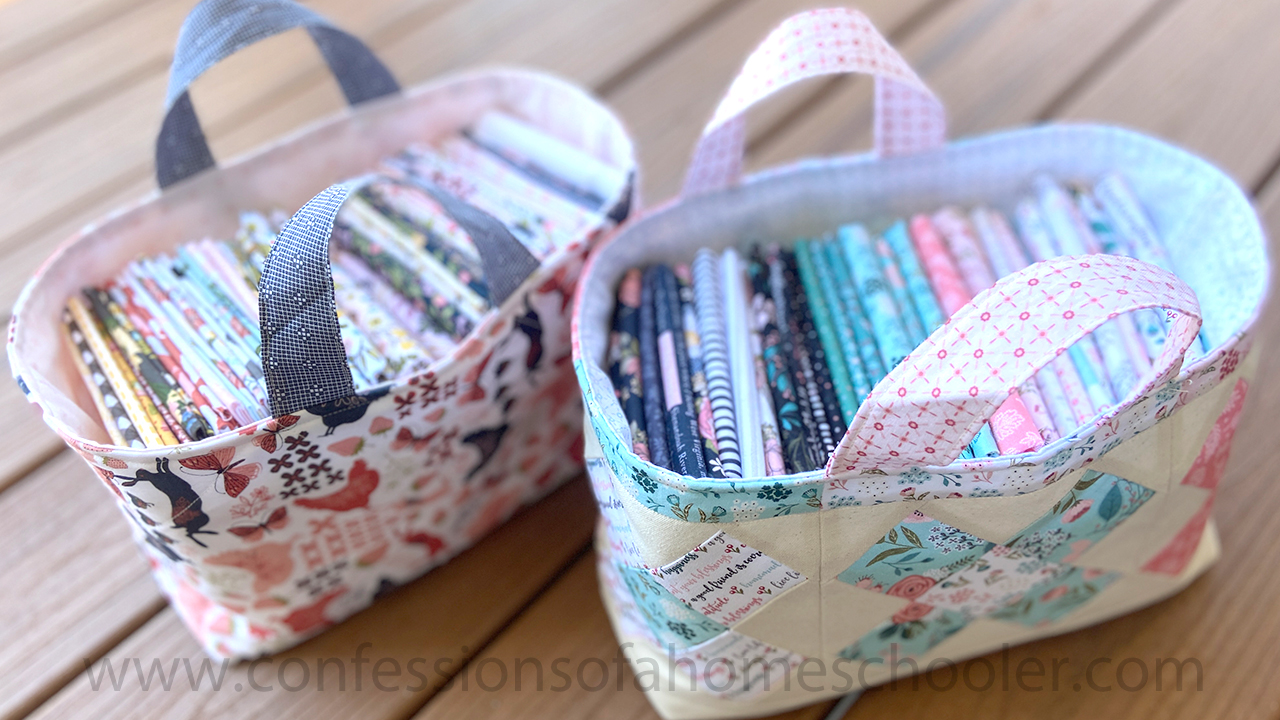 For the bin I made in the video I used Daisy Mae by Poppie Cotton. This is such a fun and whimsical line. It's also has a great summertime/farm vibe going on and I just love it!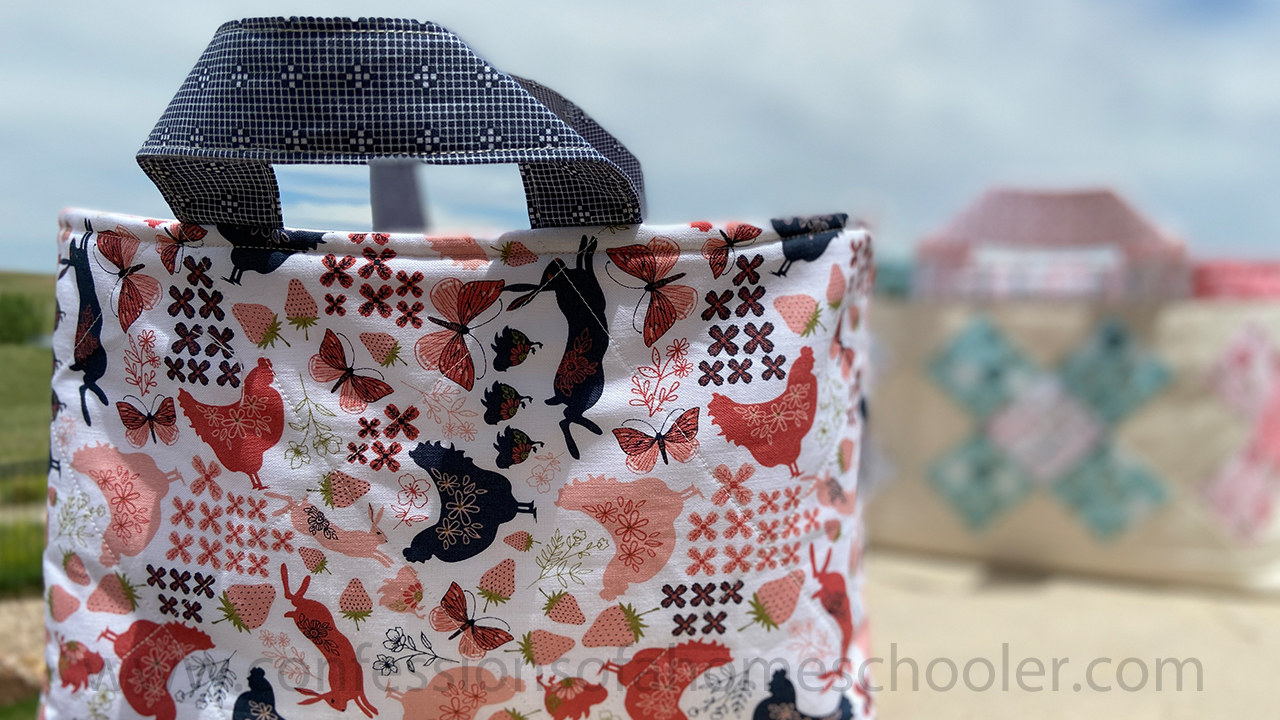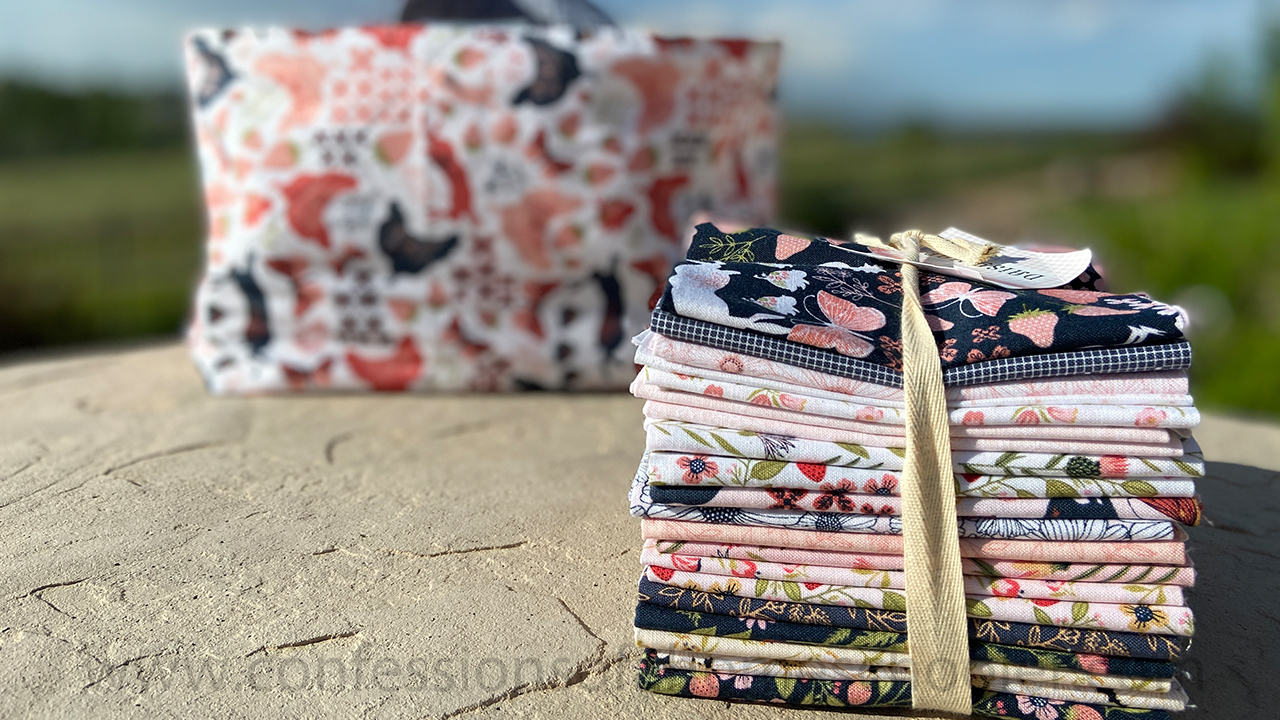 Do you prefer written PDF Patterns? Click here to get Erica's Scrap Bin PDF pattern here!