Hi everyone! I'm so excited to launch my new Snowy Day quilt pattern. This quilt features adorable blocks inspired by snowy days! I've been wanting to make a Christmas sampler quilt for a few years now, and I'm so glad I did!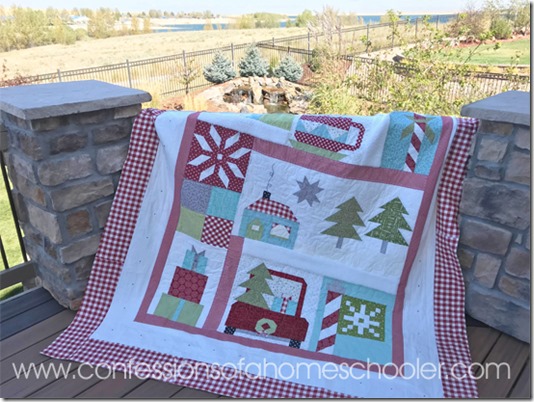 These blocks were all so fun to make, and while the pattern does give fabric requirements, I highly encourage you to make these blocks scrappy! It's a perfect way to use up some of your stash while making each block unique!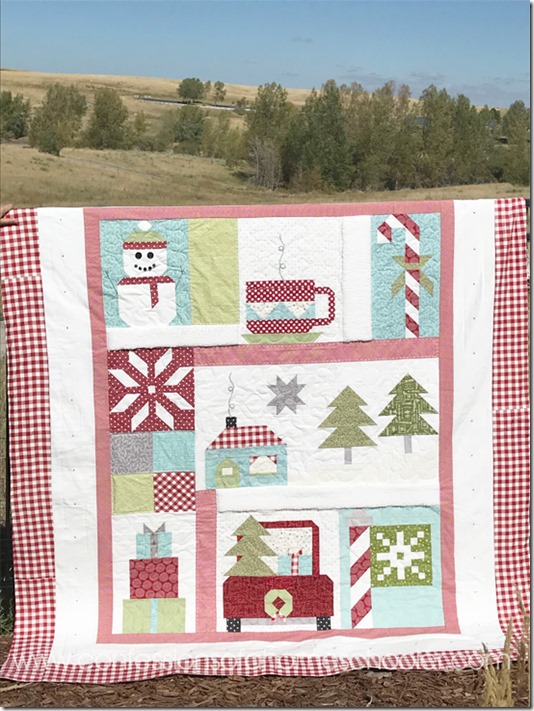 –>> Visit Catching Stitches to get the Snowy Day Quilt Fabric Kit! Please note: The pattern is currently only available in PDF format, so must be purchased from my shop. It does NOT come with the fabric kit at this time.
Just to spice things up a little, I added some fun faux fur sashing between a few of the blocks. If faux fur isn't your jam you're welcome to replace those strips with regular fabric instead! But I love the coziness it gives to the quilt.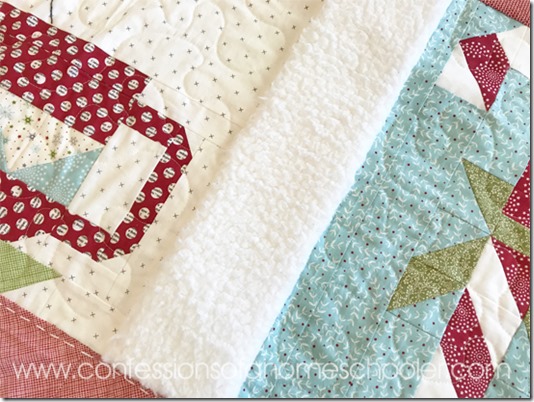 For an added hand-made touch, I did a little fun embroidering for the steam from the house and cup blocks. I added a star and some snowflakes to the tree block as well. And I did some hand quilting on the patchwork blocks. Of course that's totally optional but I really think it gives it that little bit extra don't you?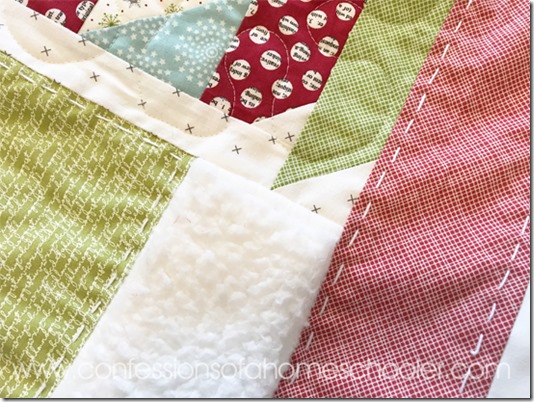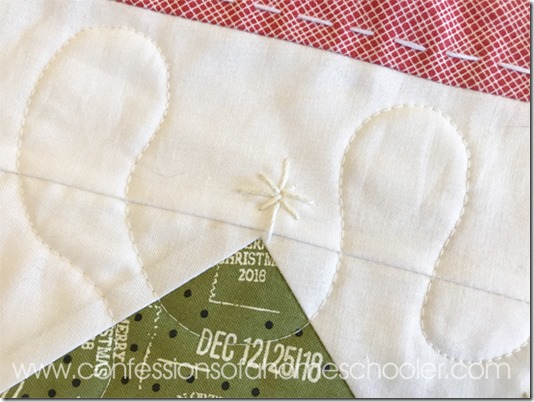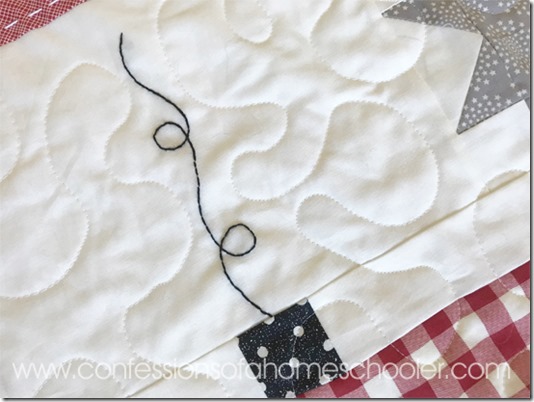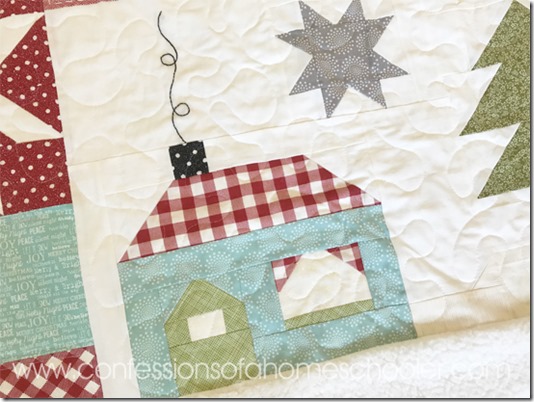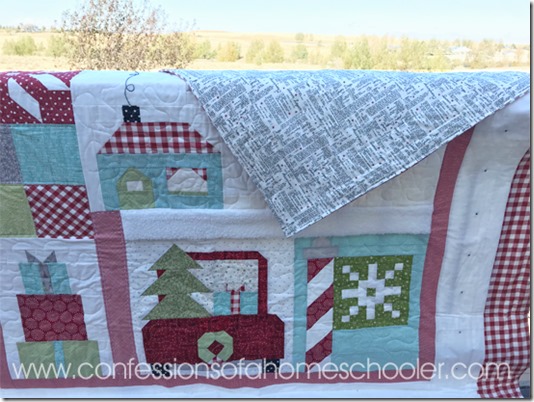 This quilt features ten quilt blocks all inspired by snowy days, interspersed with simple patchwork blocks which are perfect for a little hand quilting!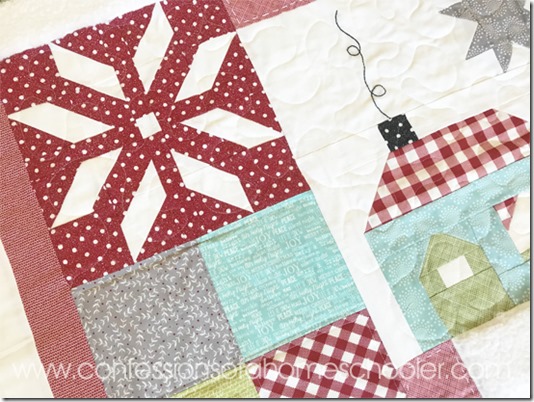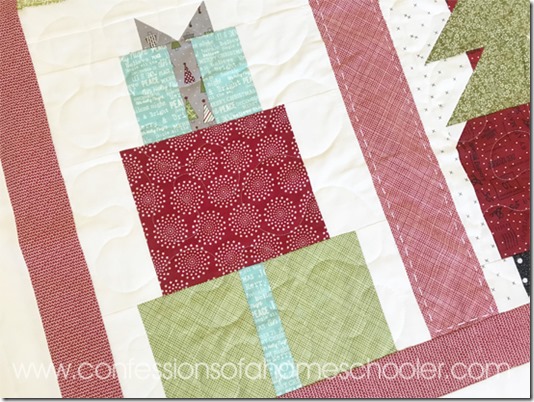 And you knew I would throw in my Vintage Truck didn't you? I thought the tree and presents in the back were so cute. And don't even get me started on that little wreath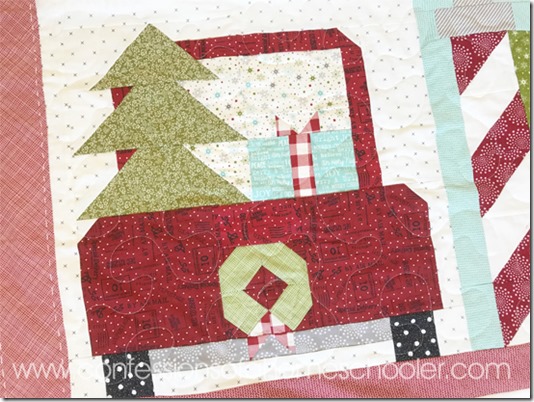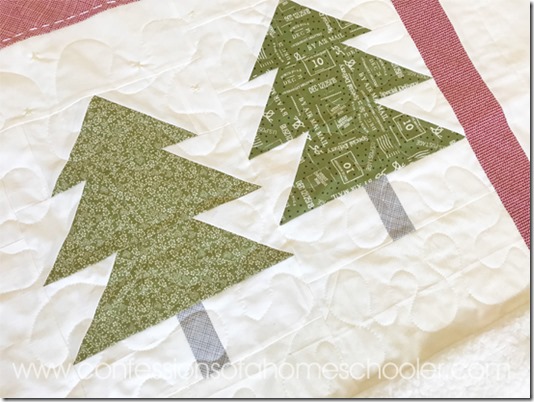 I also added a cute North Pole flag with a little snowflake design as well.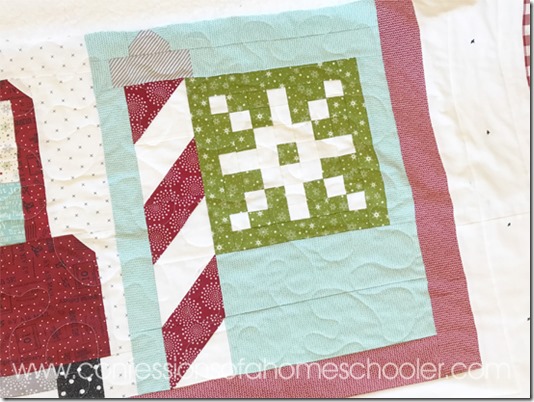 For my backing I used the printed recipes fabric from the new Merry Starts Here by Sweetwater Fabric line. It's sew cute! And instead of doing a traditional binding on this one, I decided to sew the backing on to the quilt top right sides together, then flip it right side out. I'm happy with how it turned out, but of course you can bind it using your favorite method.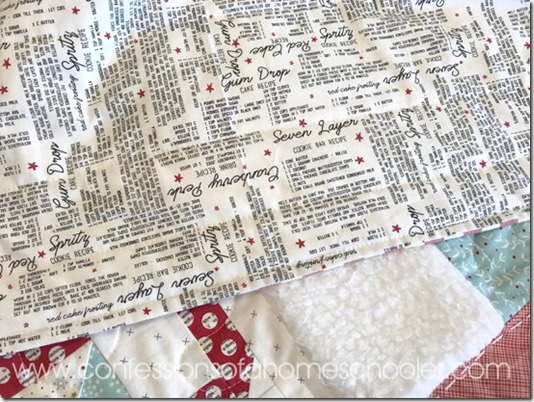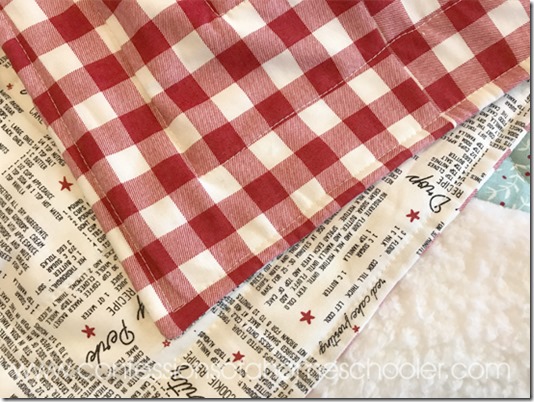 To make the snowman extra special we added a little hand stitching and some cute buttons. I think it gives him a little character no?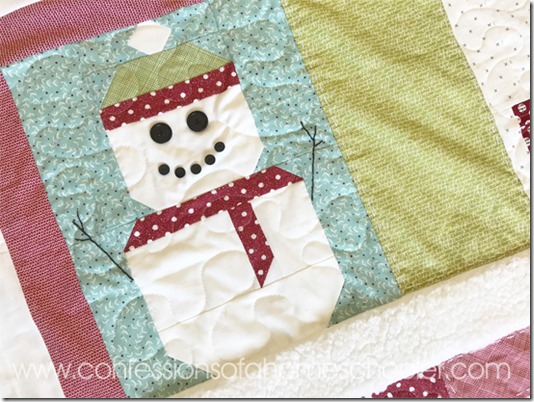 And what would a snowy day block be without some candy canes and hot cocoa? Of course we had to make the cup cute too right?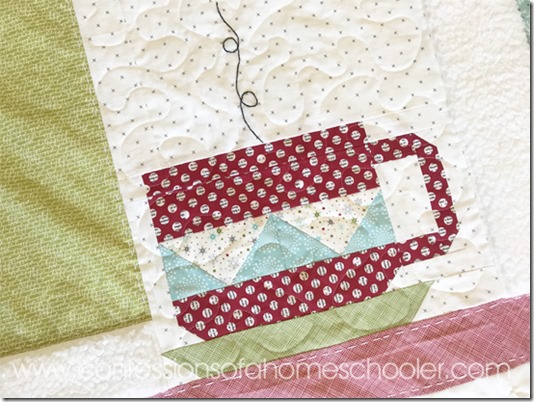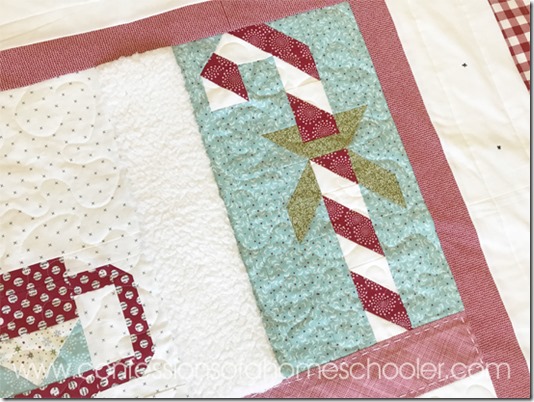 I hope you enjoy this pattern! If you make it, please make sure to tag @ericaarndt on Instagram and use #snowydayquilt so I can see what you make!