Happy Thursday friends! It's time for block #5 in my 2021 Sew With Me Sew-a-long! Join me as I teach you how to make some of the most fun and classic quilt blocks!
Throughout this series, I hope to teach you some new skills, tips, and tricks, and at the end of the series, we will have a fun selection of blocks to sew together into a sampler quilt!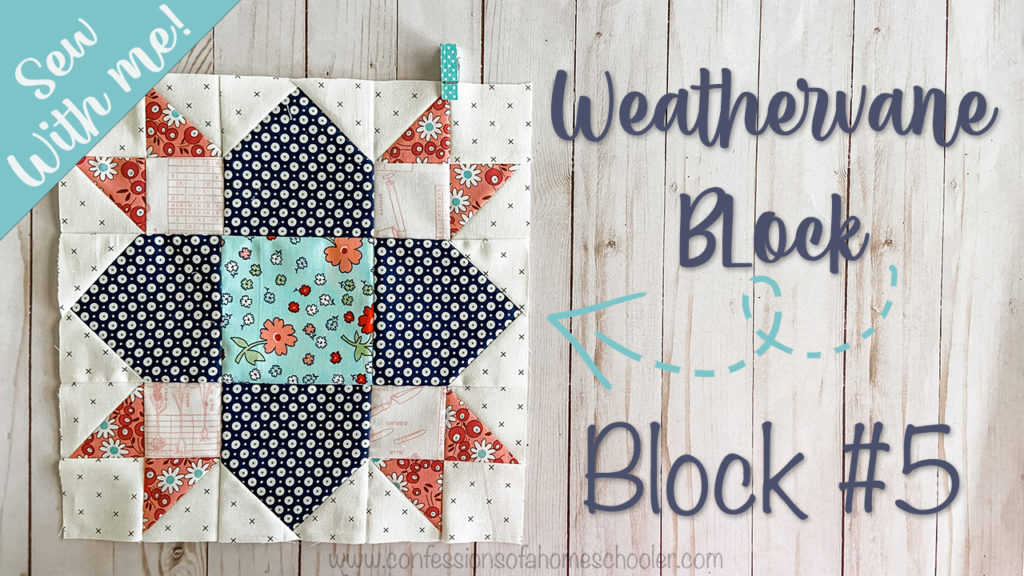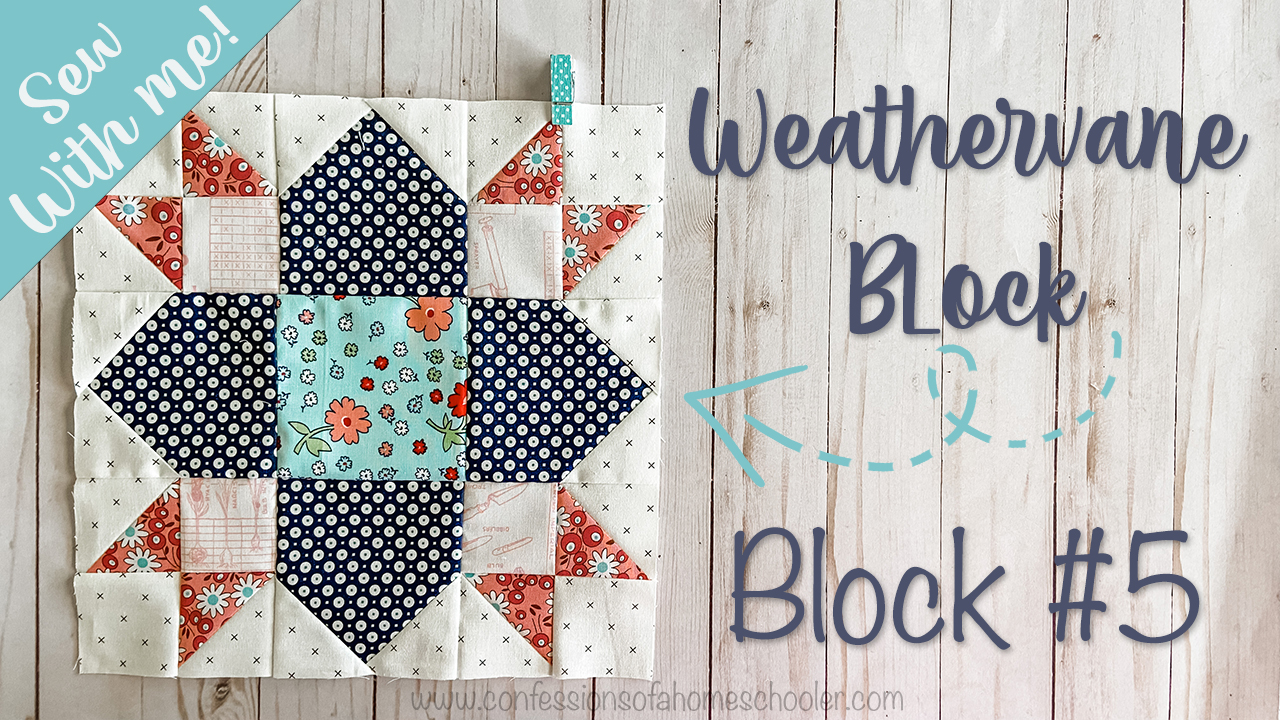 Block #5 is a super fun quilt block and there are so many ways to make it unique. It is called the Weathervane block. It is a Swedish-inspired block dating back to the early 1900s. Similar to the points on a compass, the weathervane block points symbolize different directions, meaning you'll always find your way, no matter where you are.
This block is well suited to scrappy designs, and today I will be blending a mix of fabric to change the block just a little! This block is made using half-square triangles, and in today's lesson, I am going to show an easy way to make 8 at one time!
Ready to get started?
Dive into your scrap bins and come sew with me!
–->>Download the Weathervane Block PDF Pattern here!
Watch my 2021 Sew With Me – Weathervane Block – Block 5 video tutorial here! 
Supplies Used in this video: