Hey guys! I have a fun tutorial for you today that I think you will love! A few weeks ago I put up a sewing tutorial on making your own journal or book cover, and today I have another one that involves more quilting and cuteness! This is another great project to get you started quilting, and it's a super fun way to make those ugly text books and composition notebooks much more exciting!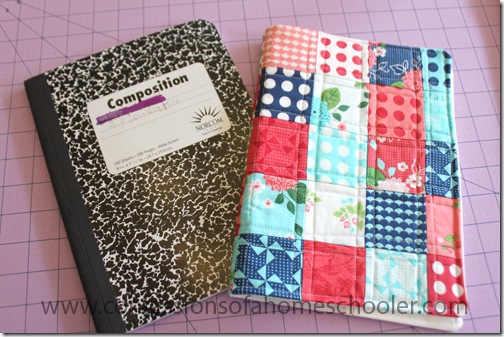 In this tutorial you will learn how to sew together patchwork squares and nest your seams for nice sharp points. You'll also learn how to baste a quilt, then do straight line quilting on your project.
To make this project even more fun, you might want to add a ribbon to tie around the booklet! Just tie the ribbon around the book cover and adjust it to where you want it. Then pin it along the book cover's spine. Then untie the ribbon and take it to your sewing machine, and just stitch along the book binding edge where you pinned it and voila! You now have a cute ribbon tie to keep your book cover closed.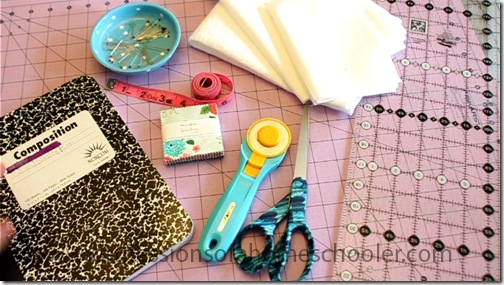 Supplies:
** If you are measuring for your own book add 2" to the height and 2" to the width of your book so that you will have some leeway in trimming. Later you will trim your finished quilted piece 1" taller than the height of your book, and 1.5" wider than the width.
Let's get started!
Watch my DIY: Patchwork Journal Cover video tutorial to see how to make this fun project!
I hope you enjoy this tutorial! If you are inspired to create something fun, make sure to post your pics and tag me on social media so I can see what you all create!
Want more information on getting started quilting? Check out my Getting Started series!
Check out my other fun quilting projects here!