Namaste! I hope you have a few minutes today to join us on our Expedition Earth travels through India! We've learned a lot about India culture this week, and tried some amazing food as well. We started off by finding India on the map, then we located the capital, as well as the Mediterranean Sea an Dead Sea.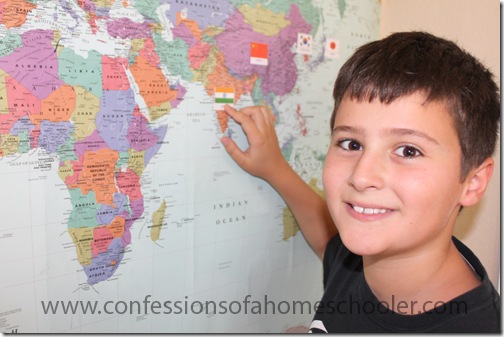 India is the 7th largest country in the world. It also boasts some of the world's most amazing landmarks as well. The Taj Mahal is located in northern India and is one of the world's most magnificent buildings. The structure was completed in1643 and is a white marble monument built by the 5th Mughal emperor Shah Jahan, in memory of favorite wife, Mumtaz Mahal.
The world's largest pilgrimage destination is in India. It is called the Vishnu Temple in the city of Tirupati. Around 30,000 people visit this temple daily, donating about $6 million US dollars everyday.
The most rainfall in the world ever in a month's time fell at Cherrapunji, Meghalaya. It was in July 1861 and 9,300 mm of rainfall fell in a month.
Here are some more of the things we learned about this week:
Completed our Mapping Worksheet
Learned the Anilae Anilae song (Wee Sing CD)
Prayed for India
Learned how to say hello in Hindi
Learned about the flag and colored our worksheet
Learned about Children in India
Made a Lassi
Learned about the Taj Mahal
Made an inlayed jewel stone craft
Completed our India Lapbook component
Learned about the Red Fort
Played Kabaddi
Tried Indian cuisine
And as usual, at the end of the week, we stamped our passports!
We colored the flag of India and learned what all of the colors and symbols mean.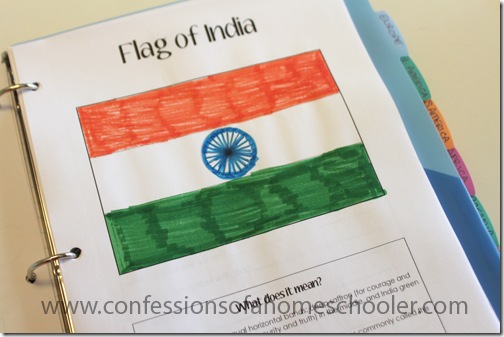 We learned some basic information about India as well as it's population, language, religion, currency, and government.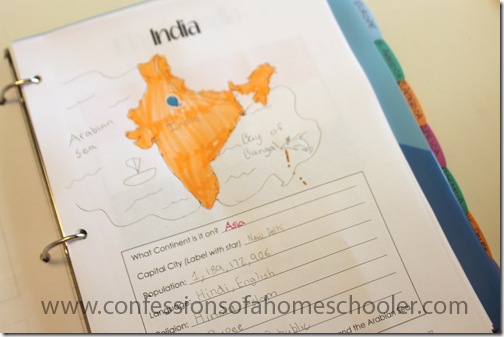 We made a fun post card to send back to the folks at home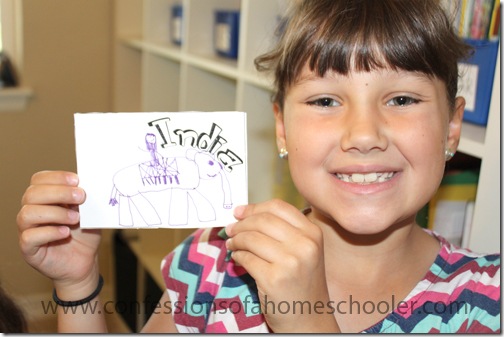 We learned some fun facts about India, and added our India mini-book to our world lapbook.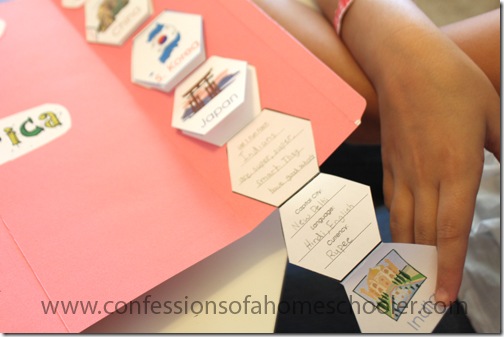 We also learned about some unusual and fun animals that can be found in India.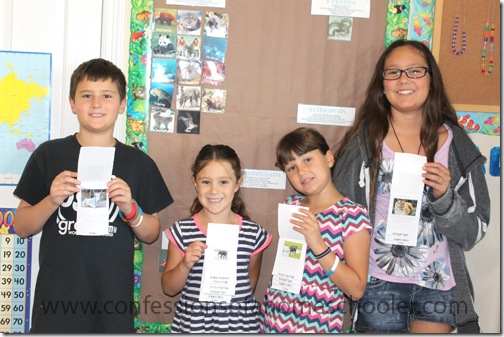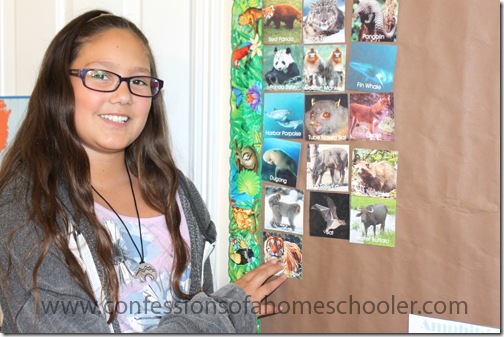 Of course we stamp our passports to prove that we toured the country!
We made fun inlay jewel mosaics. For this I used self hardening Crayola Clay and plastic jewels.
The Taj Mahal, located in Agra, India, is widely considered one of the most beautiful buildings in the world. It is a white marble building built more than 300 years ago by an emperor in memory of his wife. The construction began around 1632 and was completed around 1653, employing thousands of artisans and craftsmen.
We made Lassi (a sweet drink) I liked this, but the honey was a bit much for me, maybe no honey next time! (And if you notice, I skipped the mint too, I forgot! Oh well, it was still tasty!)
Click here if you'd like to follow along with our Expedition Earth Geography Curriculum Journey!