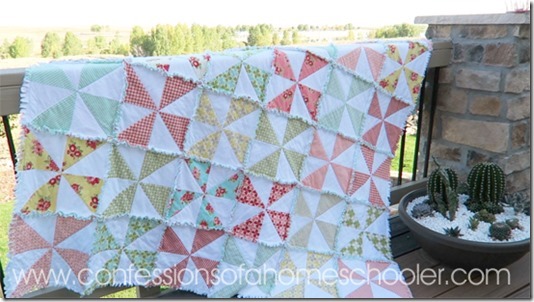 Hi everyone! I had such a great response from my original How to Make a Rag Quilt tutorial that I thought I would do another one, this time with a fun twist! Pinwheels!
Watch my How to Make a Pinwheel Rag Quilt video tutorial here:
Download the Pinwheel Rag Quilt PDF Instructions here.
NOTE: Follow the directions in the PDF download, the backing and batting squares are not the same size as the front fabric squares!

I used all flannel for this quilt and oh  my word, it's so soft and squishy it will be perfect for those chilly winter nights!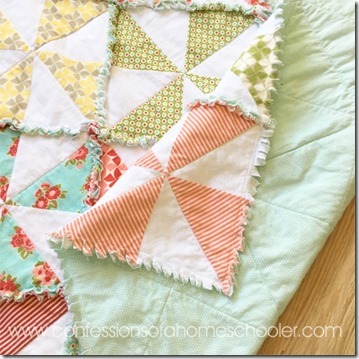 I used Marmalade by Bonnie and Camille for Moda on this quilt. Unfortunately it's out of print now since I've been hoarding it for about two years, but they release new lines regularly so I'm sure you can find something similar that is available now. My favorite spots to get fabric are Fat Quarter Shop and Catching Stitches!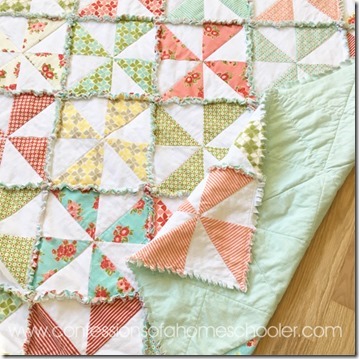 Rag Quilts are perfect for beginning quilters because they're so forgiving! Even if your blocks don't match up perfectly, no one will ever notice since the seams are all cut and ruffled!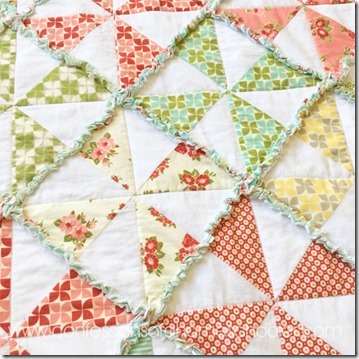 Here's the finished quilt, it's approximately 72" x 80" (6 blocks wide by 7 tall), but of course you can easily add/remove blocks to make this quilt any size you like!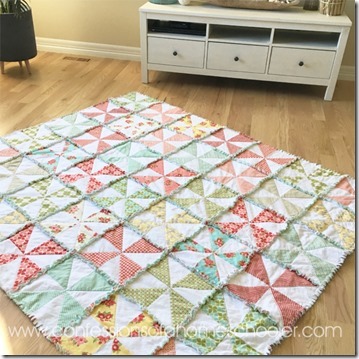 Download the Pinwheel Rag Quilt PDF Instructions here.