Good morning! I have a super cute giveaway for you today! If you're following me on Instagram you've already seen this cute star quilt, and it's definitely become one of my faves.
This pattern is from the Holiday Wishes book by Sherri falls. The fabric I used is called Pixie Noel, and it's a super sweet Christmas line by Tasha Noel. She has the most adorable fabric lines and if you have little girls, you should definitely check her out. Oooh, and guess what? I have the fabric to giveaway to one of you today! YAY!!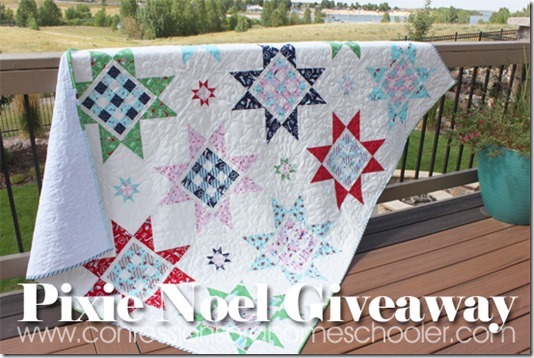 Since I just giveaway the Holiday Wishes book by Sherri Falls in my last Quilting 101 video, I thought I'd make a quilt from the book to show you some of the great projects. This one is called "Gingham Stars" and it was really easy to make!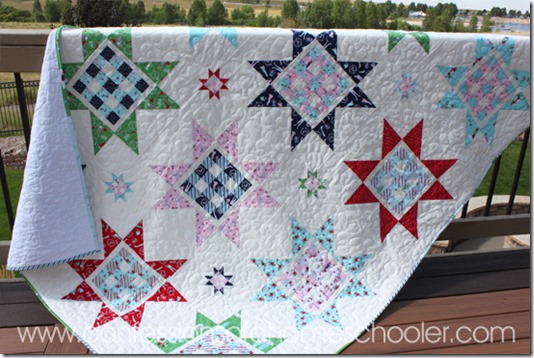 I did change up the little mini-stars you see in this quilt. In Sherri's they are more like holly leaves which are also super cute, but I couldn't resist making some baby gingham stars as well. I just made baby 9-patch units using 1" squares, then added on the star tips following the same steps used in my "Star Sashing" tutorial.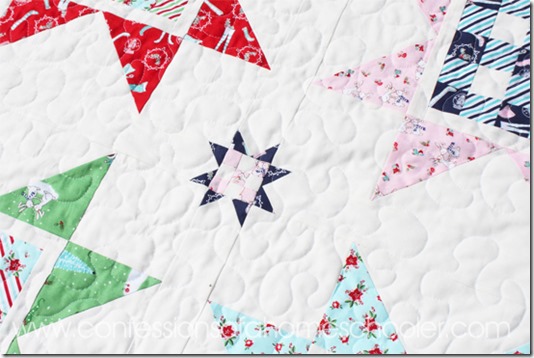 Since this is a Christmas quilt, I decided to add a light blue stripe flannel backing to it to make it extra soft and cozy.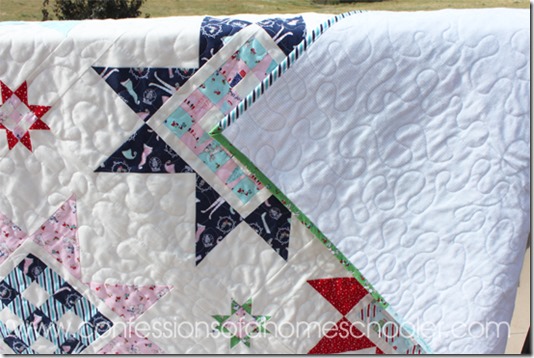 Then I quilted it with a fun free motion meander pattern and added a scrappy binding to use up some of my left over fabric. I think it turned out great! And it will be nice and warm for the winter!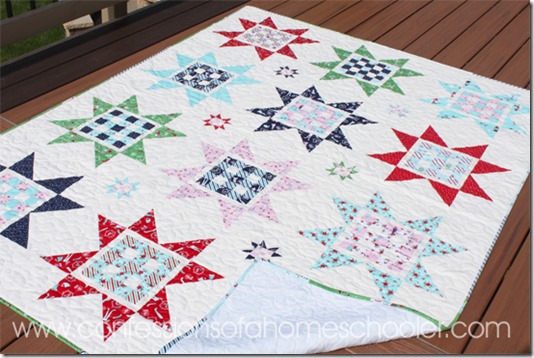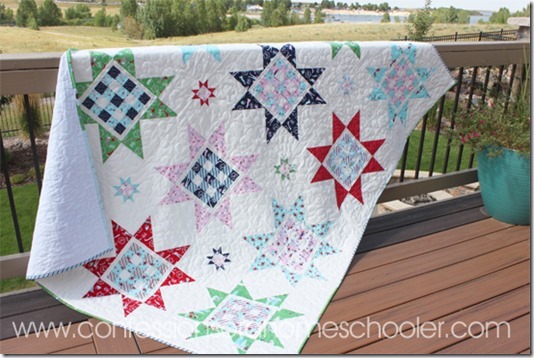 To keep up with our shenanigans, feel free to follow me:
As a side note, if you aren't following Tasha Noel on Instagram you definitely should! She has such a cute feed, and her projects are amazing! Here's the quilt she made with her Pixie Noel line, it's called Winter Wonderland and is probably one of the cutest quilts I've seen. Can't wait to try and make this one! You can check out her blog and Etsy shop as well!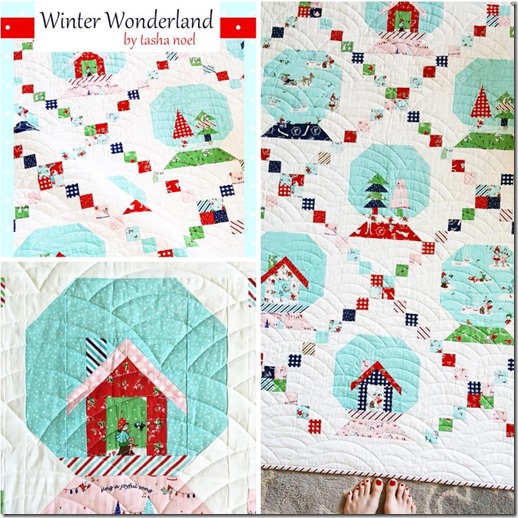 And don't forget to follow Fat Quarter Shop's social media to keep up with all of their fun projects!
Win it!
Since now is a wonderful time to start on your Christmas projects to get them done in time for gifts, I thought it would be fun to giveaway a FQ Bundle of this fun fabric to one of my readers.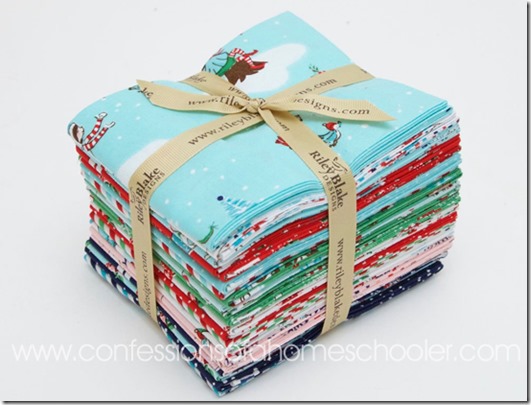 My sponsor, Fat Quarter Shop is giving away bundle of Pixie Noel to one of you! Enter below!