Hi everyone and welcome back to Tutorial Thursday! Today I'm showing you how to sew this cute Quilt as You Go Zipper Tote Bag.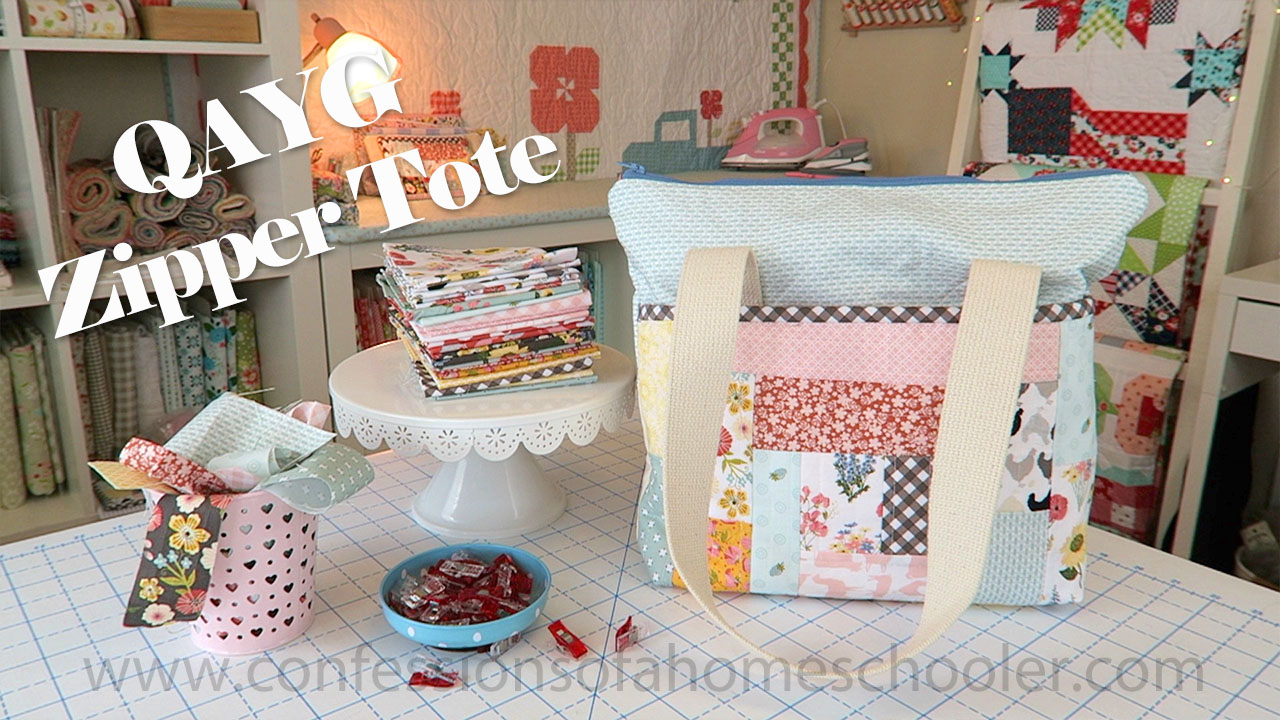 I am loving the quilt as you go panels, they're so fun and versatile! Today we'll be using one for our outside pocket, and I think it just gives this bag a little something extra. We'll also be learning how to install a zipper too, so stick around and learn something new!
I hope you'll join me for my QAYG Zipper Tote Bag tutorial.
SUPPLIES FOR THIS PROJECT:
Fun colored fabric scraps. I used Prairie Sisters by Poppie Cotton
Outside: (2) 14.5″ x 14.5″ -OR- (2) 9.5″ x 14." And (2) 5.5″ x 14.5″
Lining: (2) 14.5″ x 14.5″, (1) 9.5″ x 14.5″
QAYG Pocket: (1) 9.5″ x 14.5″
Inside Pocket: (1) 7″ x 9″
Binding: 2.5″ x 14.5″
Cotton Quilt Batting or light weight interfacing: (2) 14.5″ x 14.5″, (1) 9.5″ x 14.5″
Cotton Webbing Straps: (2) 1.5″ x 28″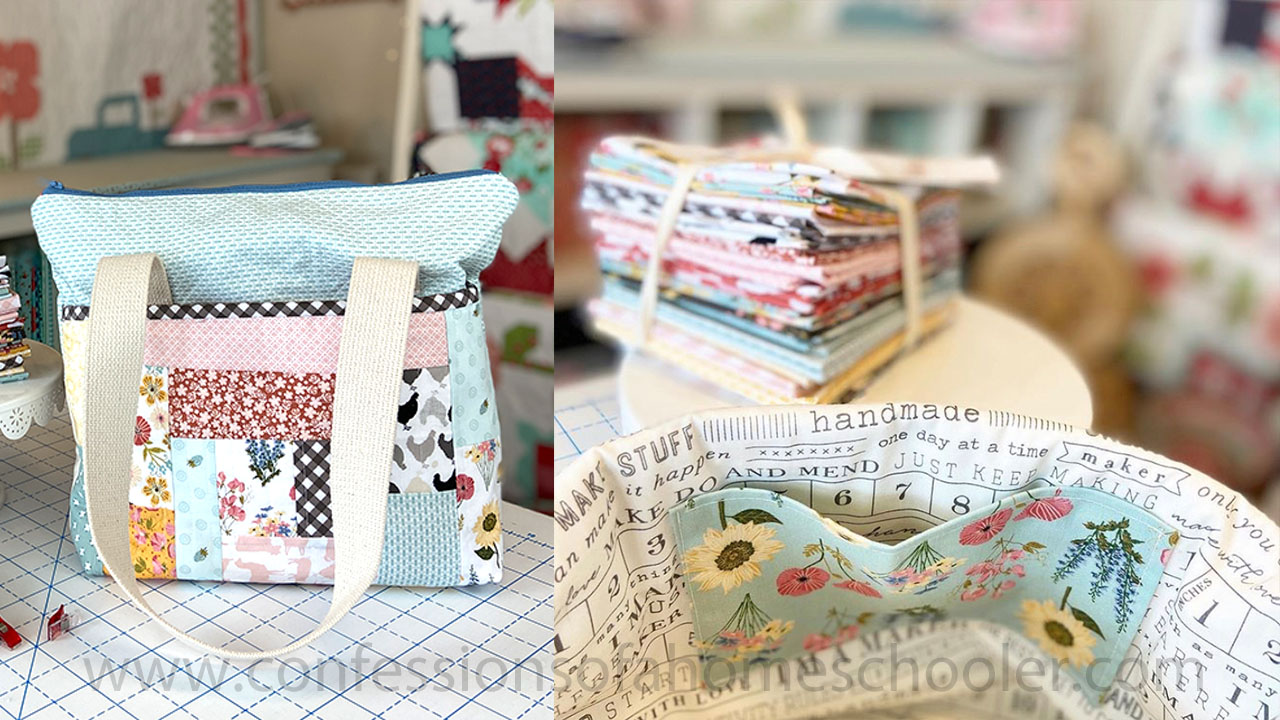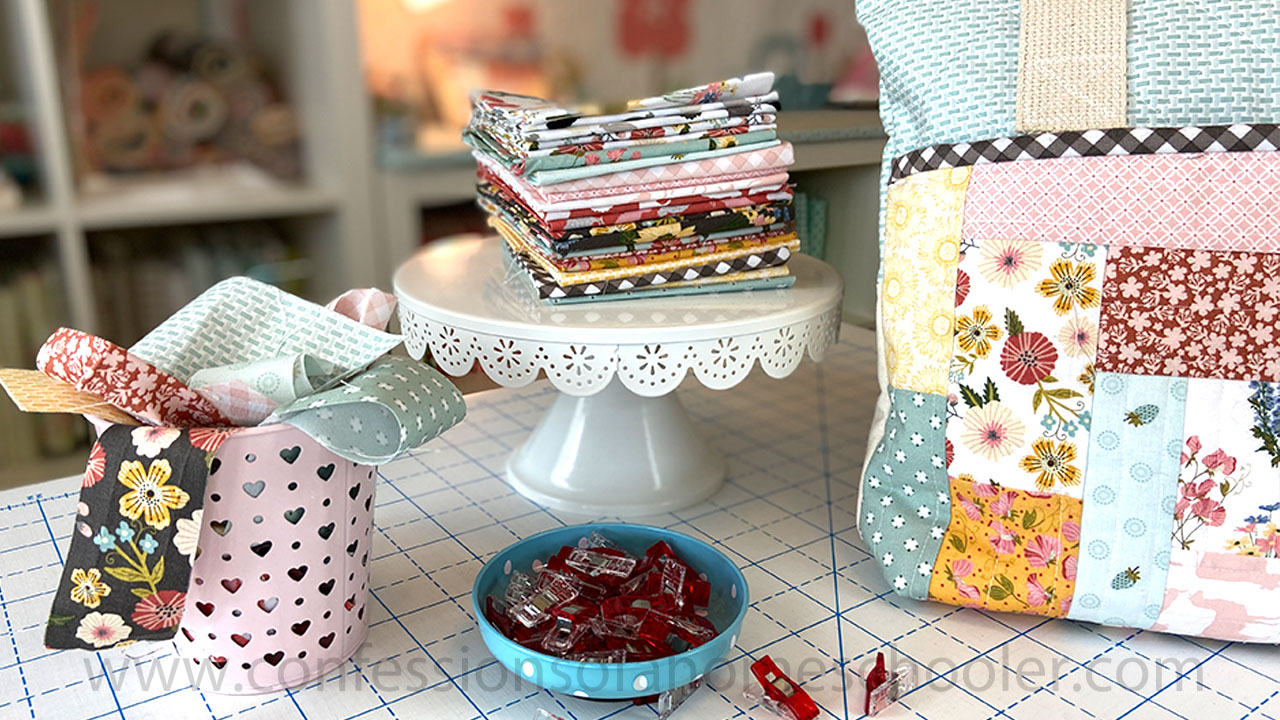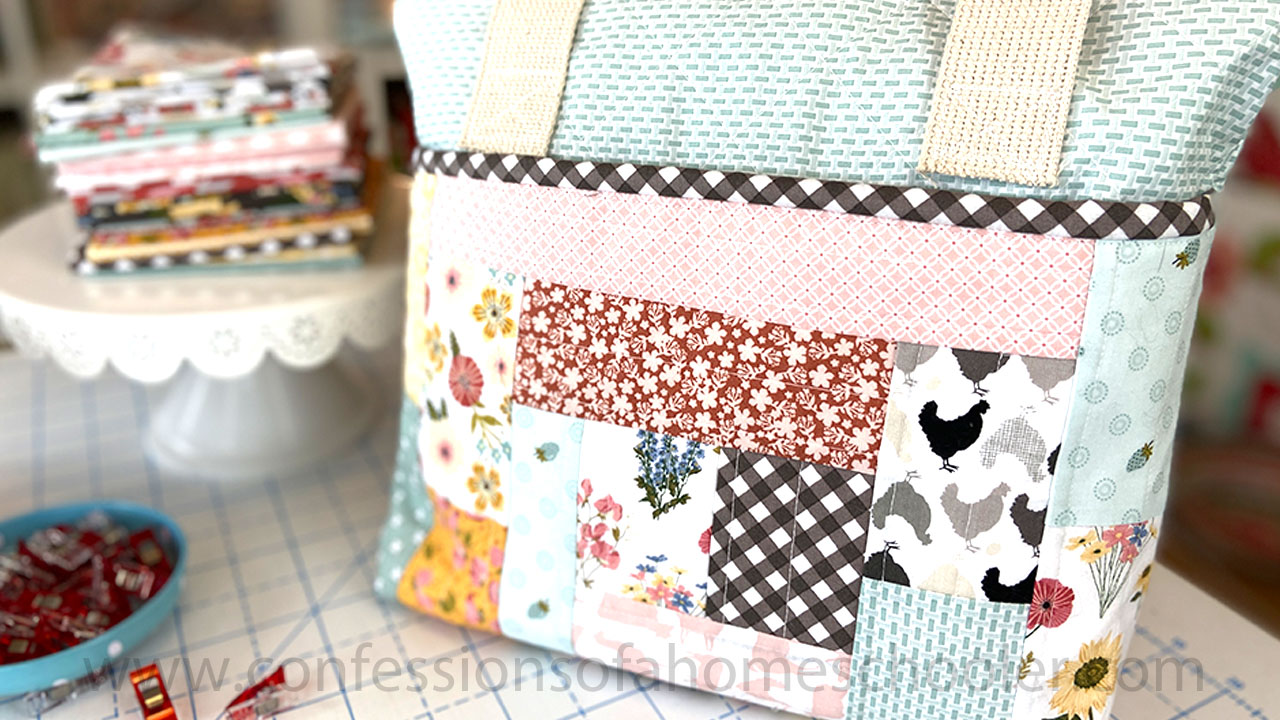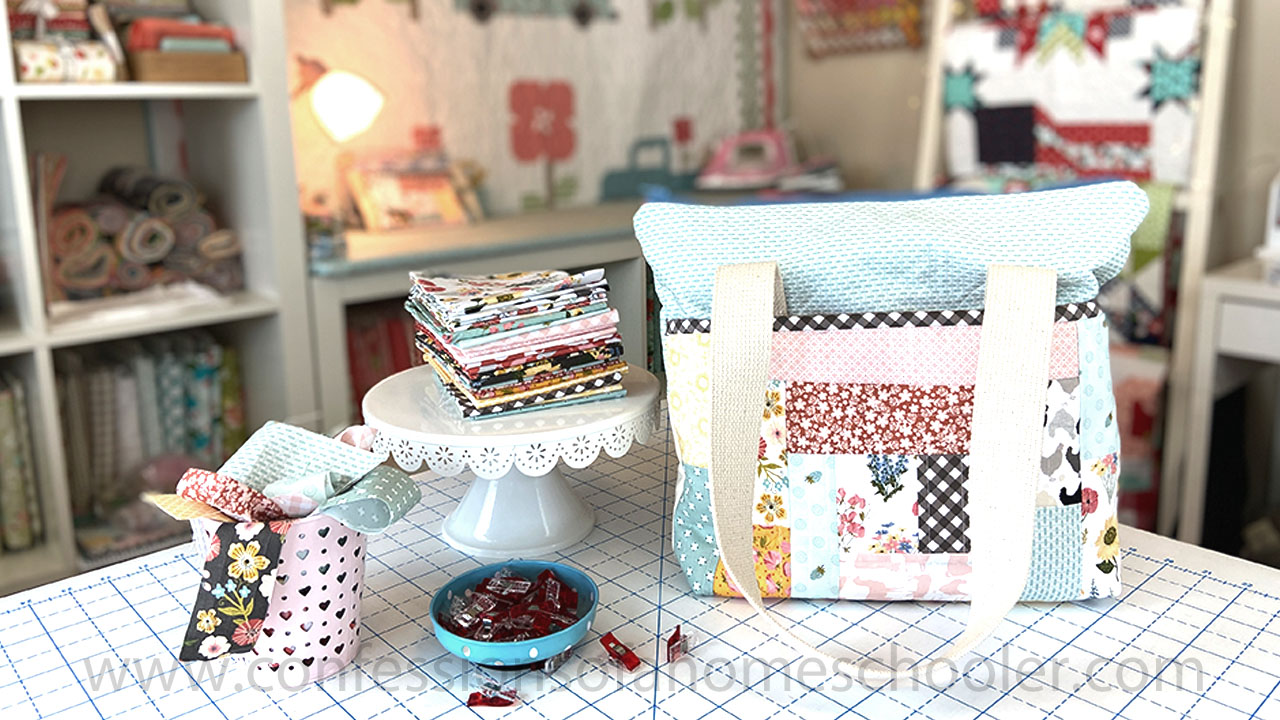 Do you prefer written PDF Patterns? Click here to get the QAYG Zipper Tote PDF!