Hi friends! I am so excited to release a new bag pattern today! I'm calling this one The Amalfi Tote , meaning 'from Italy'. Amalfi is an Italian town in the province of Salerno and also the name of the lovely floral fabric used as an accent on this bag. This region is known for its beautiful terraced gardens, and this bag reminds me of just that!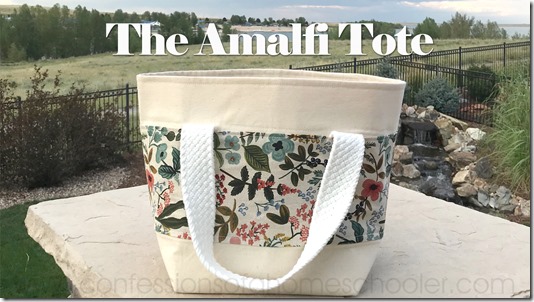 Not only is it beautiful, but it can be used for just about anything. I'm using to carry my knitted works in progress, but it's also a beautiful book bag, purse, travel bag or all-craft tote! It's literally the perfect craft tote in my opinion!
Watch The Amalfi Tote video tutorial here:
From Canvas Fabric cut:
(2) 16" x 4.5" (A) (Top Outside Bag)
(2) 16" x 6.5" (B) (Bottom Outside Bag)
(1) 6.5" x 9" (C) (Inside Pocket)
From Floral Accent Fabric cut:
(2) 16" x 5.75" (D) (Center Outside Bag)
From Lining Fabric cut:
(2) 16" x 12 (E) (Lining)
From Interfacing cut:
Cotton Straps:
Of course it also features an inside pocket perfect for phones or crafting notions!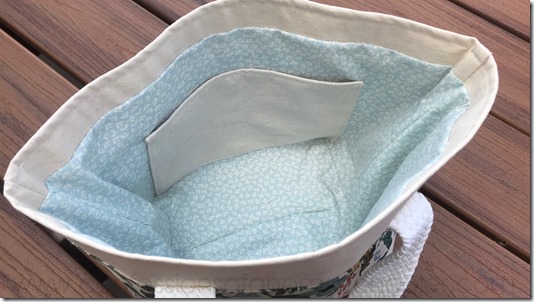 Links to products used: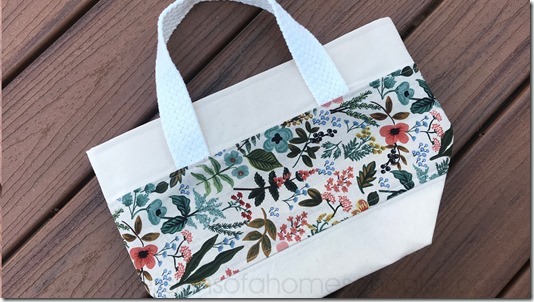 Do you prefer written instructions? Get the Amalfi Tote pattern here!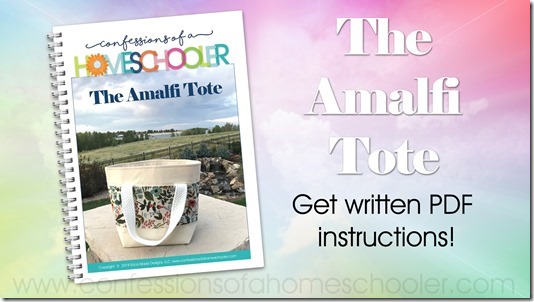 Don't forget to share it on social media with #amalfitote so I can see what you create!
Happy sewing 🙂