Hi friends,
I have a super fun video for you today. I've had a lot of questions since I've started spinning and today I'm going to show you the wheel I purchased along with why I chose that wheel. I'll also share some helpful tips on how to find the best wheel for a beginner, and show you a little of my spinning as well.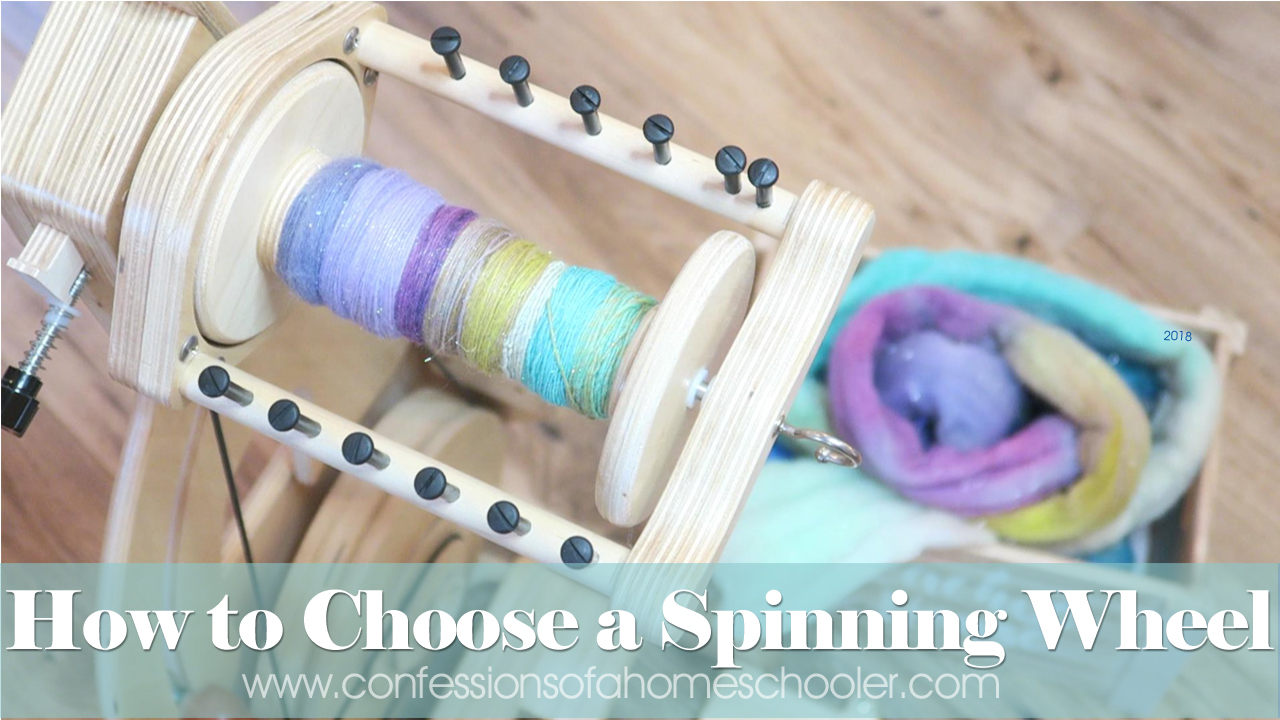 I hope you enjoy this video, as always if you're interested in seeing more of these videos please leave a comment below letting me know what you'd like to see! And if you would like to see a video tutorial on beginning spinning make sure to let me know

Watch my video on "How to Choose a Spinning Wheel" here!
Links to amazing people mentioned in the video:
For more videos on how to spin, check out Ashley on How to Spin Yarn on YouTube. She has a bunch of great beginner tutorials where she shows you beginning spinning, how to make fun art yarn and how to spin a variety of fibers as well. She also has a beautiful How to Spin Yarn Instagram Feed as well. And you can find out more information on the King Bee and their other lines of wheels on the SpinOlution website.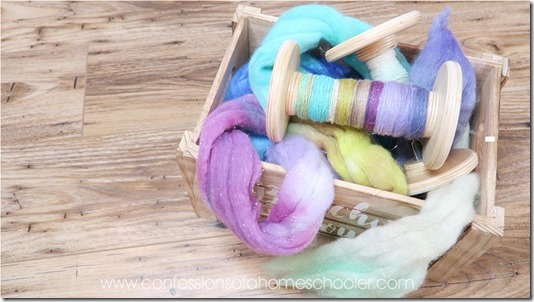 You can order a SpinOlution wheel from Karen at Blazing Star Ranch, she can ship worldwide

and if you're in the area I highly recommend taking a class from her as well. She was so patient and helpful and I feel like having her there teaching us one-on-one was a huge asset.
Like I mentioned in the video, Karen also has a ton of wheels you can try out which made it really helpful in picking the one that fit my needs best. So I definitely recommend finding a shop in your area where you can try out a couple of different wheels before purchasing.
Here's a close up of the King Bee flyer, I really love the black pegs and open orifice hook. The tension rod is super easy to control as well with a simple twist.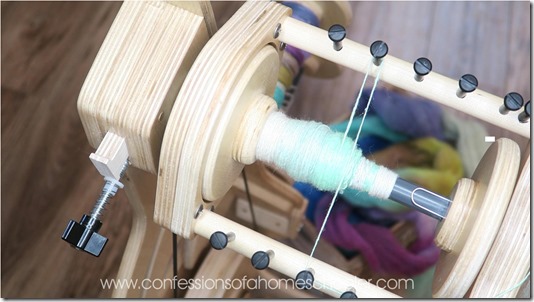 The treadling is super smooth and easy to get used to. I love that the King Bee has an onboard Lazy Kate as well.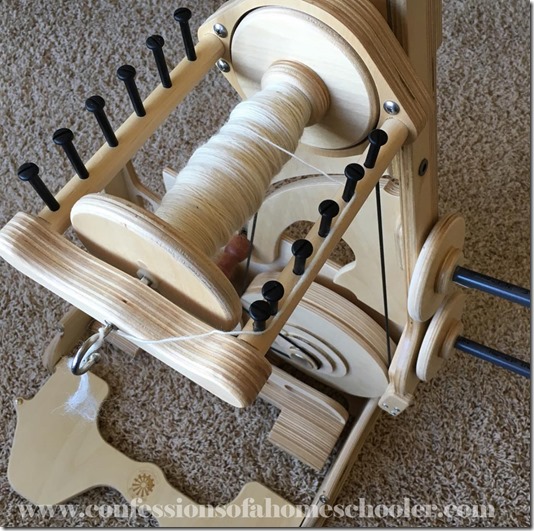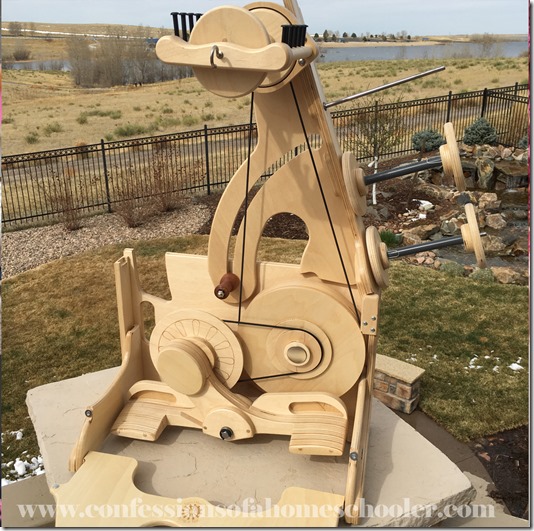 Here is my King Bee all set up. It's super easy to use, portable, and versatile and that's why I love it!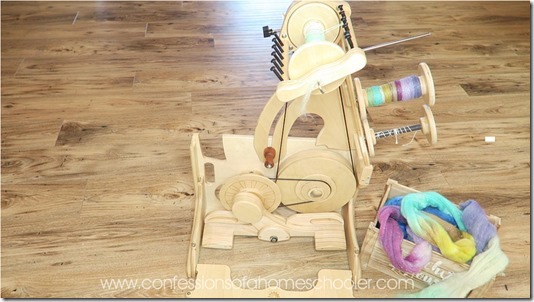 And here it is folded up to travel. It's about 12" tall by 19" wide by 10" deep. That makes it super easy to pack up and travel with. And everything fits nicely on board, so you don't have to take it apart or anything. Just fold it up and go!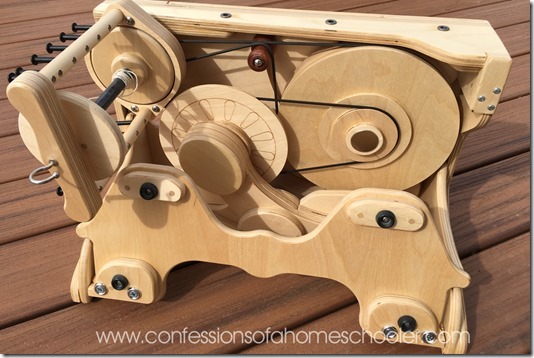 There are also carrying handles on the back to make it easy to take with you to spin with friends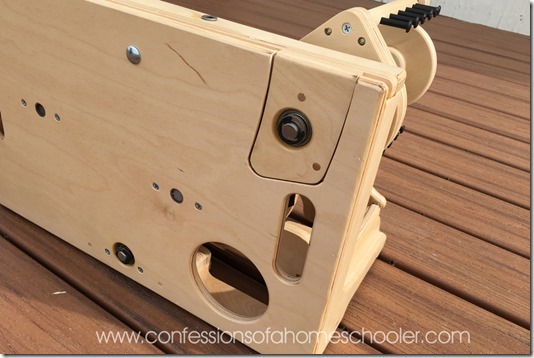 I've been spinning for about a month or so, and with a little practice I'm getting more confident in my spinning

I hope to refine the process and be able to do some fun art yarns soon as well. Right now I'm working mainly on consistency in my spinning and just enjoying the process! Here are a few of the fun things I've spun on my King Bee since having it…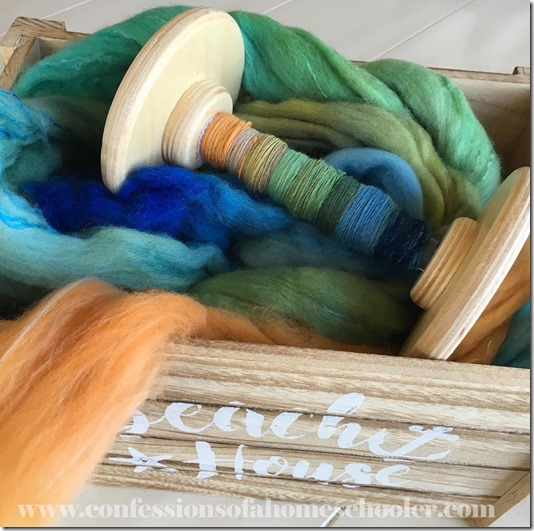 (Fiber: Mele Kalikimaka from Created by Elsie B, spun on the SpinOlution King Bee)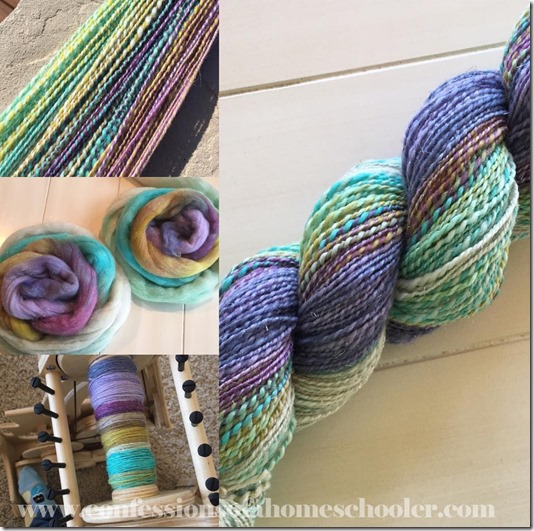 (Fiber: Unicorns from Created by Elsie B, spun on the SpinOlution King Bee)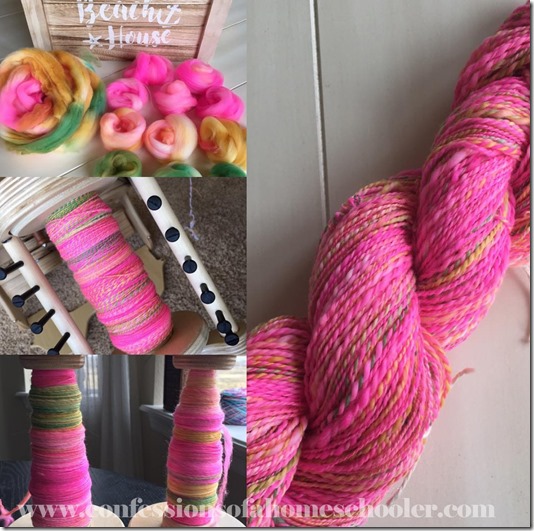 (Fiber: Mad Hatters Tea Party from Hiloris Yarnorium on Etsy, spun on the SpinOlution King Bee)
Here are a few easy Crochet Tutorials if you're interested in making something fun with your yarn! I'll have more fiber art posts coming soon as well

And here are some fun and easy beginning sewing projects:
To keep up with our shenanigans, feel free to follow me:
Happy Spinning!!