Hey guys! I have a fun giveaway for you today. Smile Create Repeat is a monthly subscription box full of great art supplies that encourages creativity for your students! My oldest one, Strawberry Shortcake, is a very good artists and she loves to draw and create on a regular basis. She's always on the look out for new tools, markers, pencils, and fun tutorials.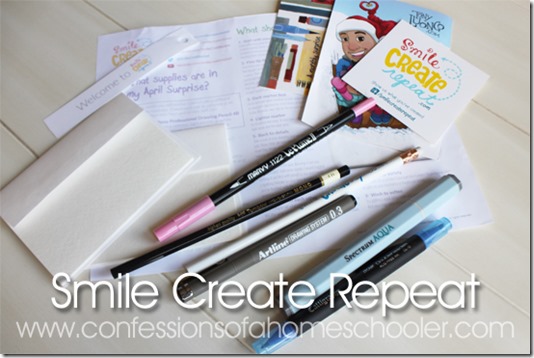 So when Smile Create Repeat asked if I wanted to review one of their boxes I said of course! The boxes are $20.00 per month and come with a variety of art supplies, two blank cards, a couple of post cards, and an explanation sheet for the products included. My daughter didn't really care about the postcards or sticker, but she did like the blank cards and supplies as well as the demo video.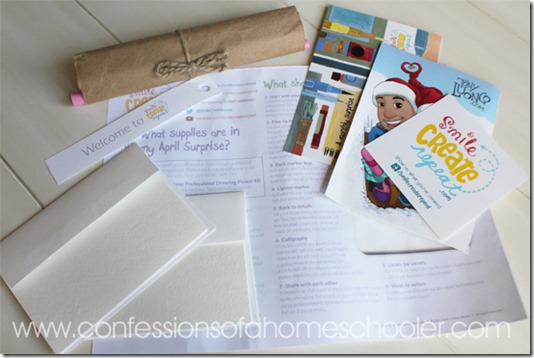 Wrapped up in a cute little roll are the featured supplies for the month. The boxes are different each time so you get a variety of art supplies which is nice.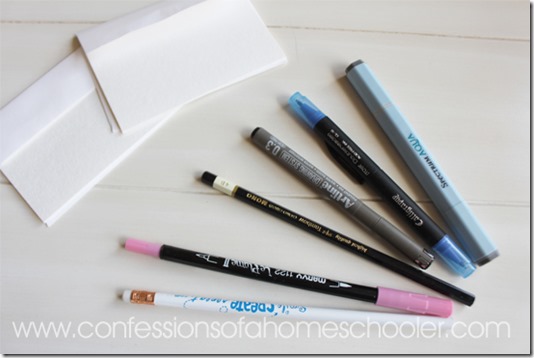 The other cool thing they come with is a link to a demo video tutorial showing you how to use your new supplies. This is particularly helpful since I don't always know what the difference in art tools is. So it was really easy for us to see all of the ways to use the supplies, and since it's a video tutorial she was able to follow along and create her own drawing from the video.
She looks forward to getting these boxes each month as well, and has already gotten some great use out of her first box of goodies. I'm never sure about subscription boxes, but I have to say that if you have a child who is really interested in art, this is a great way for them to build their supply stash as well as get some great tutorials on how to use the various items. It also encourages them to try new things and experiment artistically.
Want more information? Check out the links below!
Win it!
Smile Create Repeat is giving away a "Past Surprise Kit" to one of you!
Just fill out the rafflecopter below to enter!