Get ready to upgrade your bag game with my latest tutorial, the TULIP TOTE BAG!
In today's video tutorial, I will show you how to sew an inset zipper pocket and a recessed zipper top closure. And guess what? You'll be using both of these techniques in the Tulip Tote too!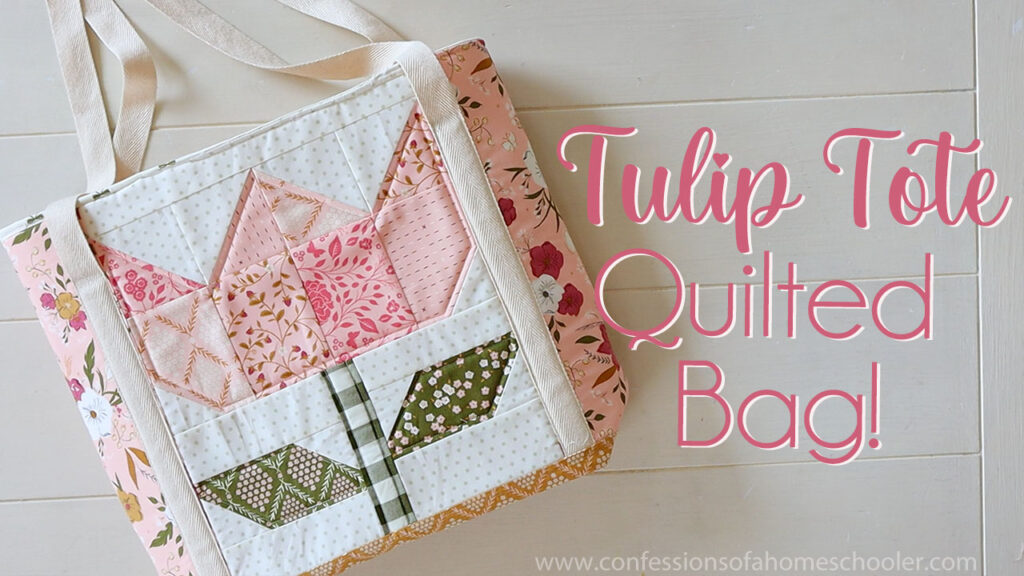 Watch the Tulip Tote Inset Zipper & Recessed Zipper tutorial here!
Finished Size: 13″ x 15″ x 5″
Fabric Requirements
(FQ=18″ x 21″, F8= 9″ x 21″)
Background: 1 FQ
Pink: 3/4 yard (bag front/back)
Mustard: 1 FQ
Green: 3/4 yard
Lining: 3/4 yard
Tulip: 4 different pink F8s
Fusible Foam: 1 yard
Lining Stabilizer: 1 yard
Cotton Straps: 3 yards of 1″ cotton webbing
Zippers: two 9″ zippers and one 20″ zipper (I used a Rose Gold zipper kit from Sallie Tomato!)
The fabric used in the sample: Evermore by Sweetfire Roads for Moda fabric, background tan dot from FigTree for Moda.