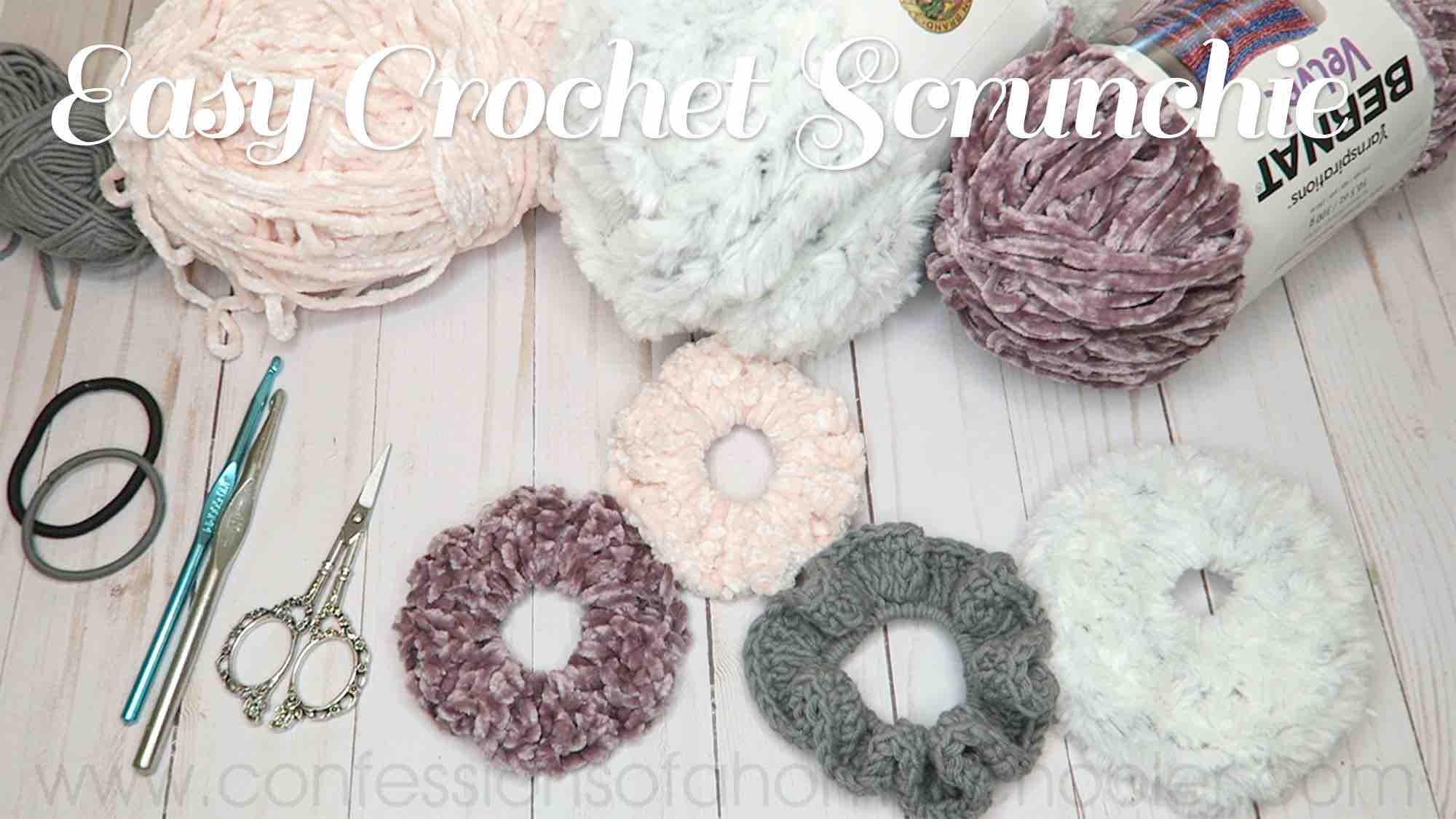 Hi everyone! Today I'm showing you how to make a super EASY CROCHET SCRUNCHIE! This is definitely a fun and easy beginner friendly project!
In this video you'll learn how to do a slip stitch, chain stitch, single and double crochet too! And if you're feeling adventurous I'll show you how to do a treble crochet stitch too!
Ready to get started?
Watch our Easy Crochet Scrunchie Tutorial here:
Supplies for this project are simple, you'll just need some fun yarn and whatever size hook the yarn recommends. Feel free to use any yarn you like, but if you're a beginner I suggest using something medium weight (3-4) and nothing too fancy. Basically you want something that will be easy to see as you're working. If you're experienced, feel free to use whatever you like! In the video we'll be showing you what the new Bernat Velvet yarn looks like, it's really fun!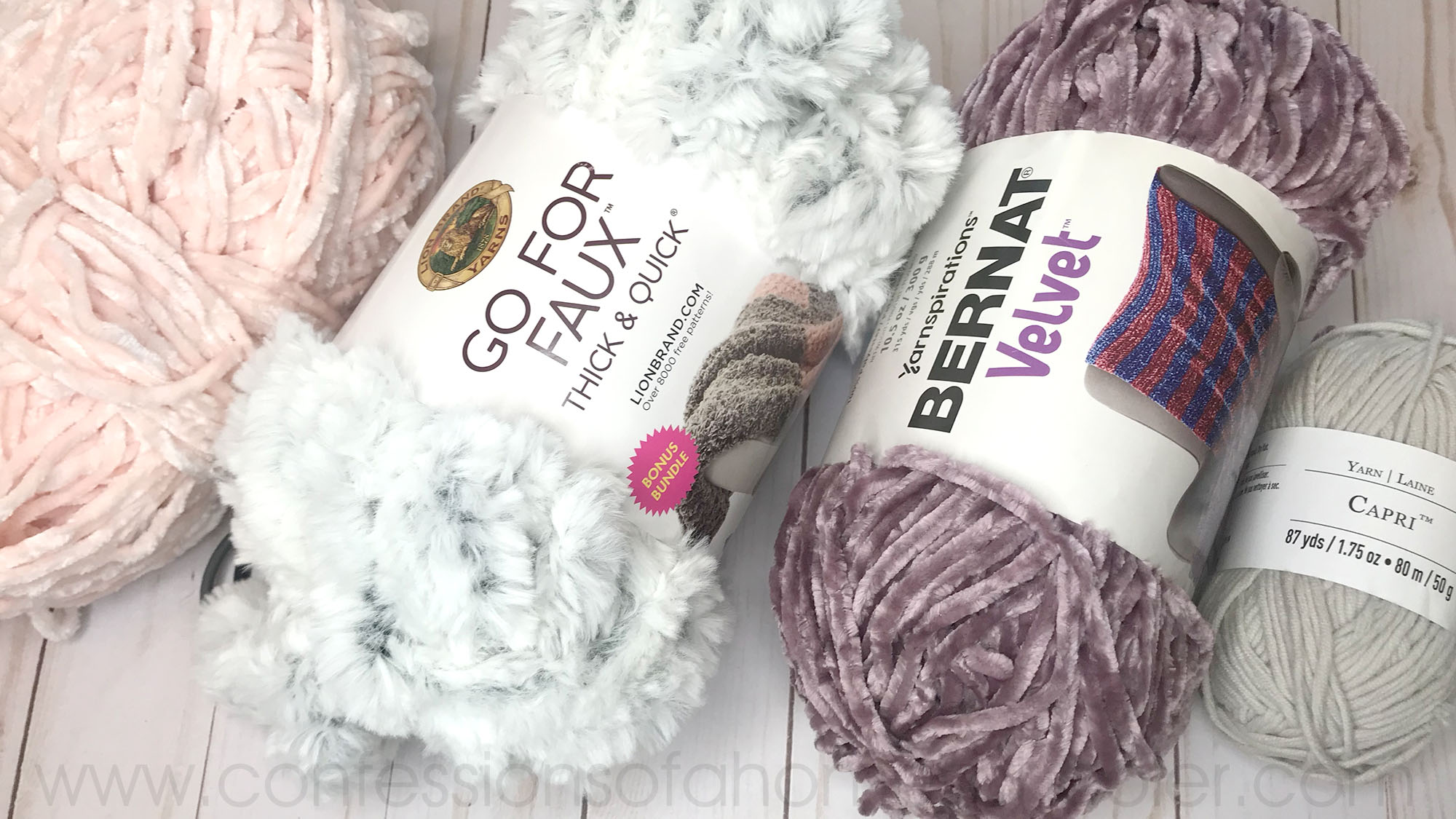 Directions:
Create a slip knot and place it on your hook.
Place the hook through the center of your hair tie with the working yarn on the outside, yo and pull the yarn through to the front.
YO and pull through both loops on your hook.
Repeat steps 2 & 3 around hair tie until you have as many stitches as will fit. The more stitches the more ruffly and full your scrunchie will be!
Sl st to join your first round of single crochet stitches.
Ch 2
DC through each single crochet stitch around then Sl st to join.
Ch 1
SC through each double crochet stitch around, then Sl st to join. Cut yarn leaving about 5″ and weave in ends.
Here you can see the different yarns used, and what the final look is. For thinner yarn, I definitely recommend doing a row of SC, then DC, then SC to finish it off. For the chunkier yarn a row of TC works really well. And then for the faux fur yarn I did one row of DC around and tied it off.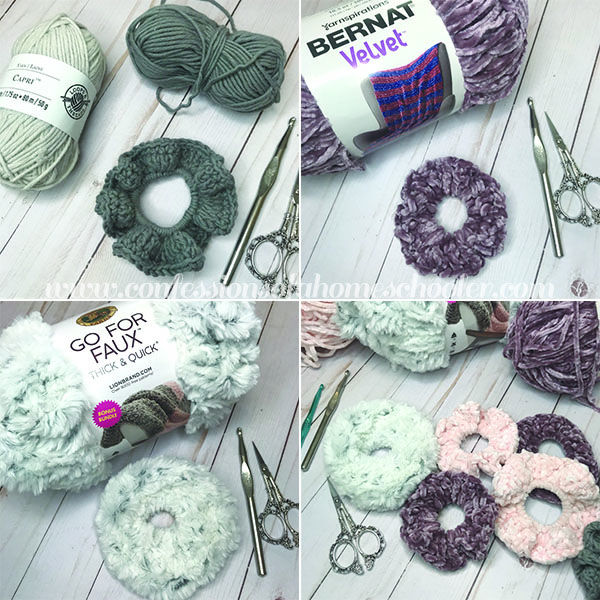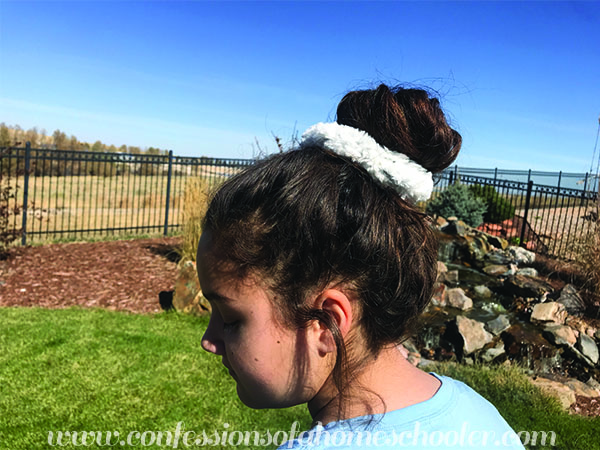 And that's it! Super easy peasy and a great beginner project! It takes about 20 minutes to make one scrunchie using medium weight yarn. It goes faster with chunkier yarn and the more you make, the faster you get!
I also think these would make great stocking stuffers, gifts, and fun craft projects for friends to make together!
I hope you enjoyed today's tutorial, if you did, please make sure to subscribe to my channel so I know to keep making them! Thanks for stopping by!