Hi everyone! I have such a fun tutorial for you today! I love little knitting, crochet, and craft supply bags and so today I'll show you how to make this super easy Patchwork Mini Tote Bag.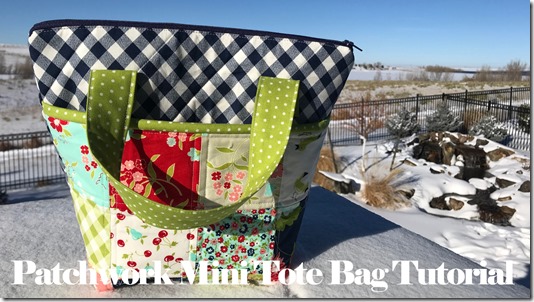 Watch my Quilted Patchwork Mini Tote Bag tutorial here:
Download the Patchwork Mini Tote Bag PDF cutting instructions here!
Outside Fabric: (2) 12.5" x 12.5" (Front/Back Piece)
Front Pocket Fabric: · (12) 3.5" x 3.5" (Patchwork Pocket)
Pocket Binding: (1) 2.5" x 12.5"
Lining Fabric: (2) 12.5" x 12.5" (Inside Bag Lining), (1) 9.5" x 12.5" (Front Pocket Lining)
Straps Fabric: (2) 3.5" x 17" strips
Inside Pocket: (1) 7.5" x 11"
100% Cotton Batting OR Fusible Fleece: (1) 9.5" x 12.5" (Front Pocket), (2) 1-3/8 x 16" (Handle Straps)
In-R-Form Foam Stabilizer (or batting): (2) 12.5" x 12.5" (Outside of Bag)
Zipper: 14" polyester zipper
This bag is a great way to practice your quilting skills and maybe even learn something new! I'll be showing you how to do a simple patchwork panel with binding for the front pocket.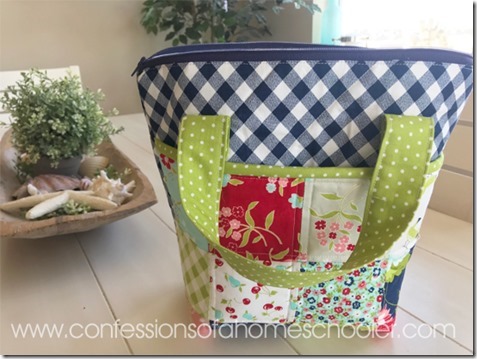 You'll also learn how to add a zipper to your project. I know zippers can seem daunting, but trust me it's so easy you'll be glad you gave it a go!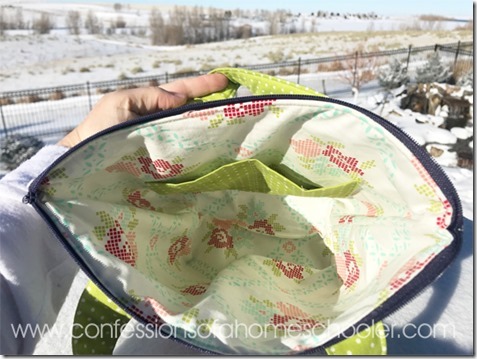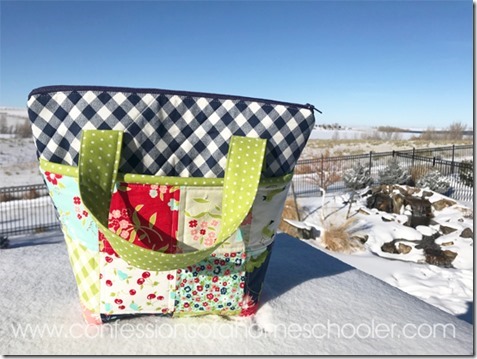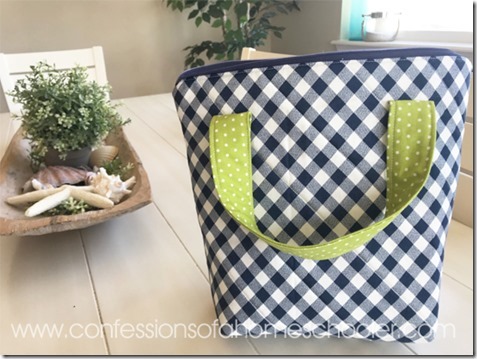 We'll also be adding a fun inside pocket that you can customize to fit your needs. I like to put my knitting needles, extra scissors and stitch markers in here!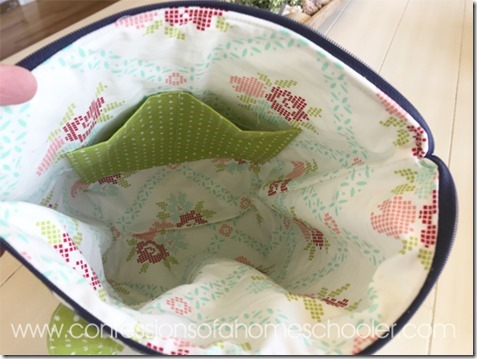 I've also added these cute accent handle straps so you can carry your mini tote bag around with you wherever you go!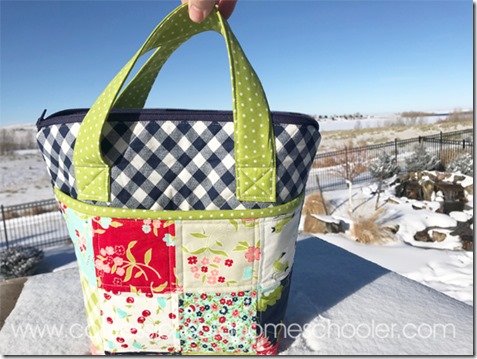 Links for products I used in this tutorial: