Happy Thursday friends! It's time for block #4 in my 2021 Sew With Me Sew-a-long! Join me as I teach you how to make some of the most fun and classic quilt blocks!
Throughout this series, I hope to teach you some new skills, tips, and tricks, and at the end of the series, we will have a fun selection of blocks to sew together into a sampler quilt!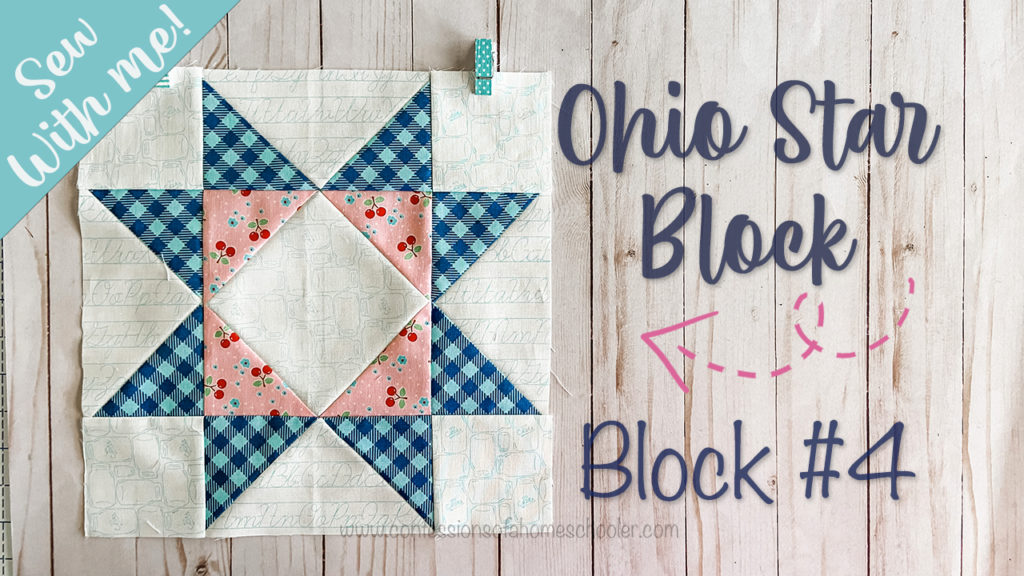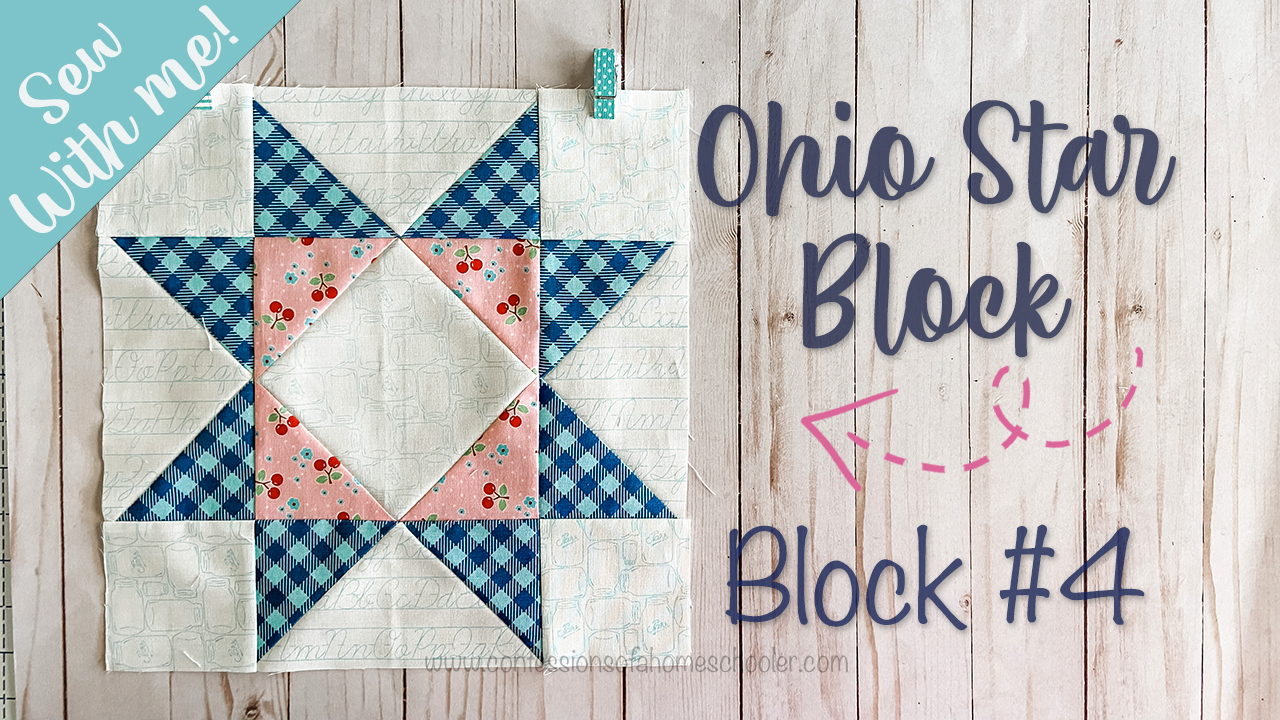 Block #4 is such a fun and easy traditional quilt block to make, and there are so many ways to make it unique. It is called the Ohio Star block. And this is just one of the variations of this popular quilt block! I will be showing you the other variation later on in our Sew With Me series.
The Ohio Star quilt block pattern originated back in the 1800s. It gained popularity later on and appeared regularly in the Depression-era and Post-Depression quilts of the 1930s. Like other blocks, it is also known by other names such as the Variable Star, Eastern Star, and Western Star.
Like our other blocks, this one is well suited to scrappy designs, and today I will be digging into my stash bin! The star points can be made using half-square triangles, or Flying Geese and in today's lesson, I am going to show an easy way to make the flying geese four at one time. The center features a diamond shape. We will be using a technique called "snowballing" and I'll show an easy way to get perfect points on that center!
Ready to get started?
Dive into your scrap bins and come sew with me!
–->>Download the Ohio Star Block PDF Pattern here!
Watch my 2021 Sew With Me – Ohio Star Block – Block 4 video tutorial here! 
Supplies Used in this video: