Happy Tutorial Thursday friends! Today I'm showing you how to sew a Dresden Plate Quilt Block.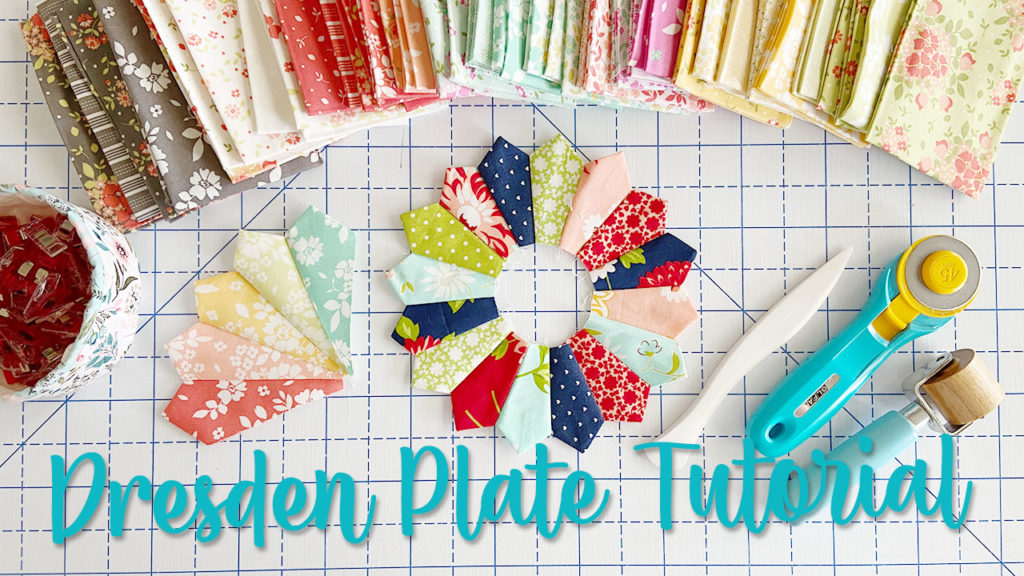 The Dresden Plate dates as far back as the late 1800s. But it didn't originally include a full circle of blades. Instead, they made the Dresden Plate Fan using a partial circle. These Dresdens were initially made from wool, and then later cotton. They were pieced, then appliqued much like they are today.
Dresden, Germany, was a center of the 19th-century romanticism movement and included the decoration in porcelain plates and other home decor items. They featured elaborate designs using flowers, fruits, and foliage. The Dresden Plate quilt block was thought to reflect the romance of the Victorian Era with its love of elaborate decoration and often made from floral and other delicate fabric prints.
Eventually, four of the fans were sewn together to form the full circle Dresden Plate we see today. This full Dresden Plate quilt block became more popular in the 1920s and 30s. It was sometimes referred to as Grandmother's Sunburst, Friendship Ring, Aster, Dahlia, and Sunflower.
Dresden Plates are really fun to make, and they're great for using up your scraps. And learning how to sew a Dresden Plate block will help you out for the upcoming April Quilty Truck of the Month!
Ready to get started? Watch my Dresden Plate Quilt Block tutorial here:
Supplies Used in this video:
Creative Grids Rulers (5-1/2″ square, 12-1/2″ square)
Fabric: A mix of Bonnie and Camille fabrics from my stash!