Hi! I have another fun quilting tutorial for you today! We'll be making this cute quilt-as-you-go book cover from start to finish. It's also super beginner friendly, teaches basic quilt-as-you-go techniques including binding!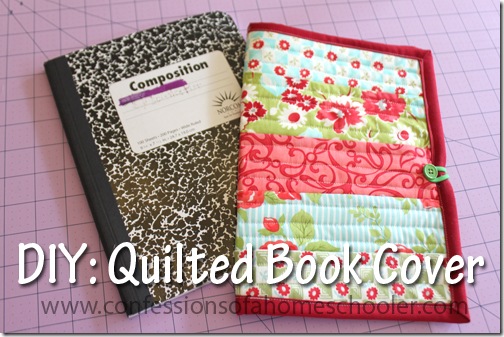 This is a really fun project to help make some of those less than attractive school books much more fun to look at! And it's also a great beginning quilting tutorial as well.
You'll learn how to baste and quilt your book cover, as well as how to sew on binding and even how to sew on a simple button closure. If you don't want to do the button and elastic closure, you can skip that part. Instead you might consider adding a ribbon to tie your book closed! Just tie the ribbon around the book cover and adjust it to where you want it. Then pin it along the book's binded edge. Then untie the ribbon and take it to your sewing machine, and just stitch along the book binding edge where you pinned it and voila! You now have a cute ribbon tie to keep your book cover closed.
But let's get started on this project.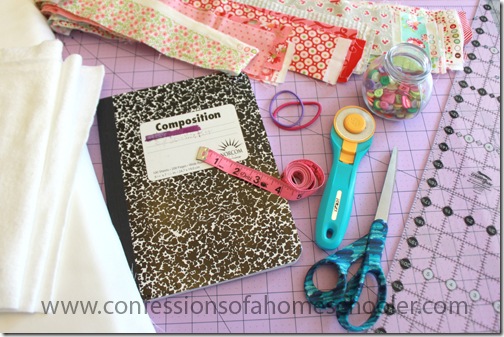 Supplies:
** If you are measuring for your own book add 1" to the height and 2" to the width of your book so that you will have some leeway in trimming. Trim your finished quilted piece 1/2" larger than the height of your book, and 1.5" wider.
Ready to get started?
Watch my DIY: Quilted Book Cover video tutorial to see how to make this fun project!
I hope you enjoy this tutorial! If you are inspired to create something fun, make sure to post your pics and tag me on social media so I can see what you all create!
Want more information on getting started quilting? Check out my Getting Started series!
Check out my other fun quilting projects here!