Ahn-yong! And welcome to our Expedition Earth week on South Korea! We're entering our 2nd country in Asia this week, and enjoying learning about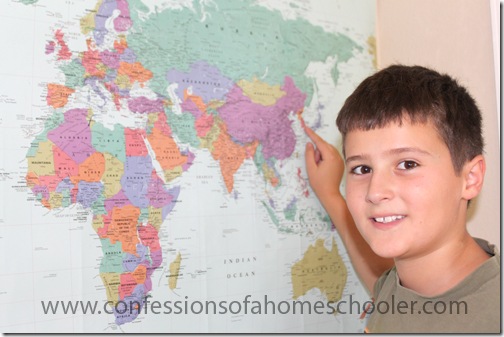 Did you know that the capitol of South Korea is Seoul? It is the capitol, and the largest city in the country with over 50 million people. The coastline of South Korea comprises 6,228 km. And there are nearly 3000 islands situated in the Yellow Sea and Korean Strait. South Korea is spread over 38,000 square miles. Hallasan, a former volcano standing at 1950 meters, is the highest altitude in South Korea. It is also ranked first in technology readiness, and it's public transportation infrastructure is the world's densest and also ranked best in the Northern Hemisphere!
This week we…
Completed our Mapping Worksheet
Learned the South Korean song
Prayed for the country
Learned how to say hello in Korean
Learned about the flag and colored our worksheet
Learned about children in S. Korea
Learned about animals in S. Korea
Made a jeweled crown
Played Rock Paper Scissors "Kawi, bawi, bo"
Completed our S. Korea mini-book
Made Korean BBQ Beef
Created a city animal habitat diorama
And Stamped our passports!
We always locate the country in our atlas. We take turns giving mapping coordinates to each other, then the other person uses those coordinates to find the mystery location. It's a fun and easy way to teach mapping skills!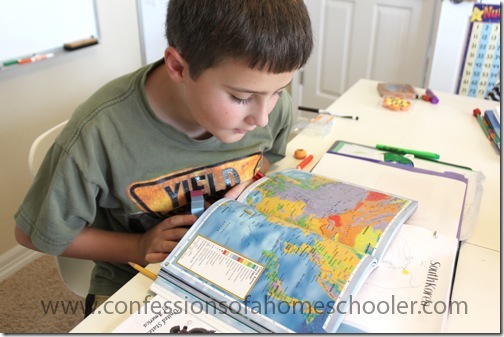 Of course we added the South Korean flag to our passport…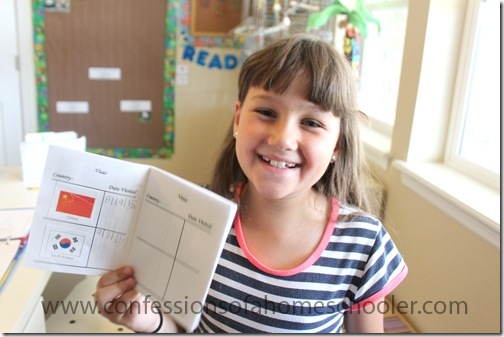 The flag of South Korea has three parts: a white background; a red and blue taegeuk ("Yin and Yang") in the centre; and four black trigrams, one in each corner of the flag.
The four trigrams represent the four Taoist philosophical ideas about the universe: harmony, symmetry, balance, circulation. The general design of the flag also derives from traditional use of the tri-color symbol (red, blue and yellow) by Koreans starting from the early era of Korean history.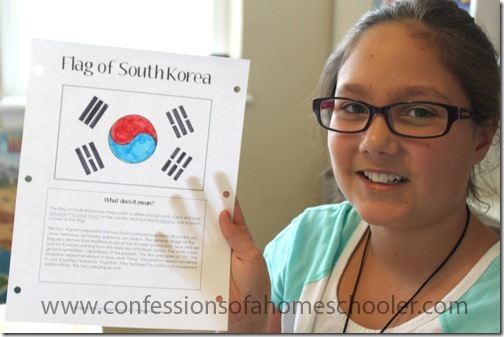 Since South Korea is one of the largest cities in the country,  we made a city animal habitat diorama. These come from the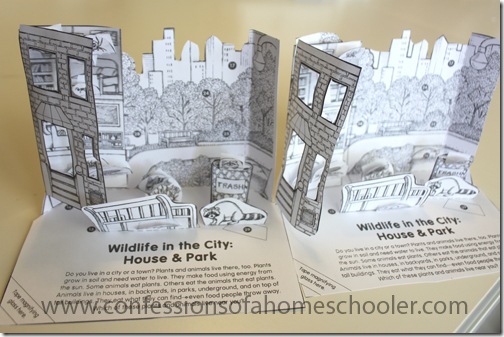 We located the capital city of Seoul, as well as the Yellow Sea and learned about the basic language, religion, currency, and government in South Korea.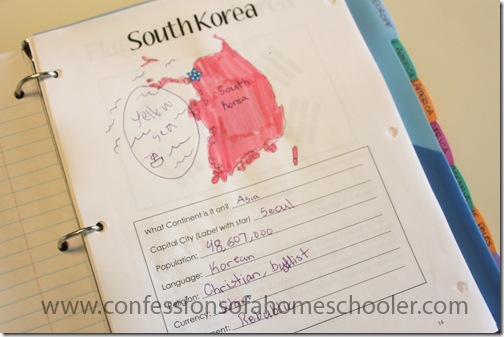 Or course we added our animals to our animal wall…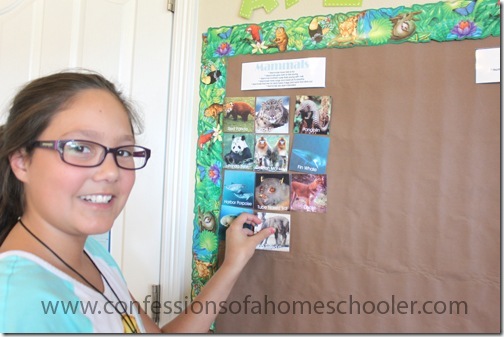 And made an animal mini-book for our lapbook.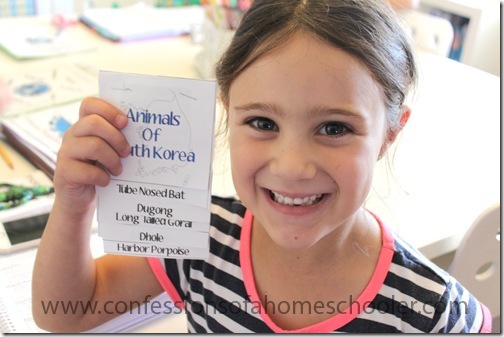 We also learned how to write our names in Korean. This is Turbo's.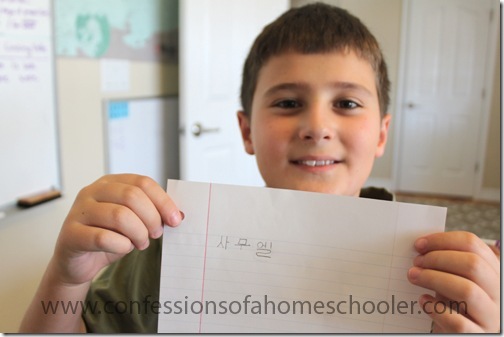 We also added our South Korea mini-book to our world lapbook.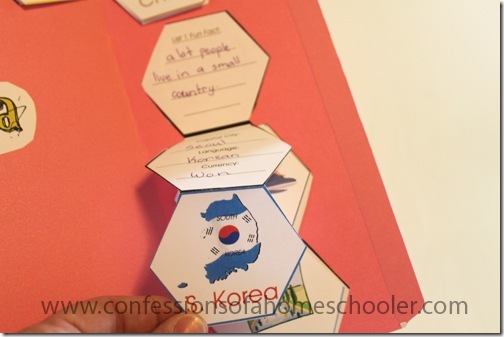 And after learning about this country, everyone made postcards. Sorry about my fingers, but my daughter likes to write our actual address on the post cards.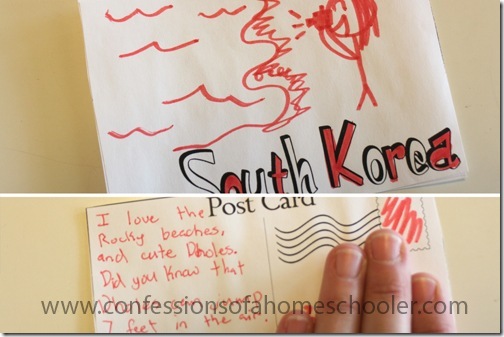 And that's it for this week! If you want more fun ideas check out our South Korea Jeweled crown craft here!
Want to join in with us on our journey? Get your copy of Expedition Earth here!