Hi everyone! As promised, I have a super fun and easy quilt tutorial for you today. This one is great for beginners and comes together really quickly. It uses all HSTs which means "Half Square Triangles". There are a lot of ways to create HSTs, and several different designs you can get simply by turning them around. Today I'm going to show you an easy way to create 4 HSTs at one time.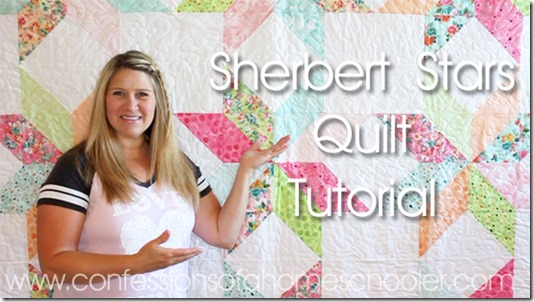 You can use any fabric selection you like, but I thought I'd share with you what I used just in case you were curious.
Background: 2-3/4 yards Moda Bella White 9900-97
Stars: 18 FQs, I used Fresh Cut by Basic Grey for Moda
Backing & Batting: 4-1/2 yards backing fabric & batting (I use Warm N White 100% cotton batting)
Binding: 2/3 yards, sub cut into 8 – 2.5" WOF strips (WOF = width of fabric)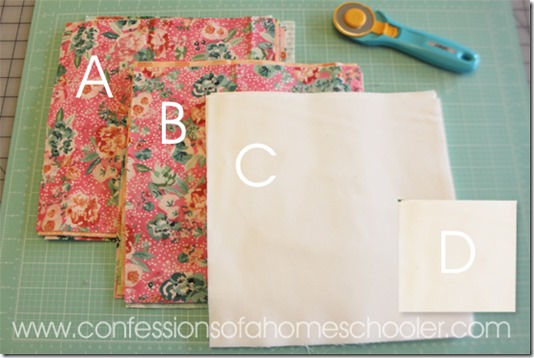 Watch the Sherbet Stars Quilt Tutorial here!
For those of you who like to reference the cutting instructions in print, here you go!
Cutting Instructions:
From your 18 FQ: sub cut into 36—10" x 10" squares. Make sure to cut 2 squares from each fabric so you have 2 identical piles (A & B) with18 squares each.
Background Fabric: 1-1/2 yards background fabric
Cut 18 – 10" x 10" squares (C)
Cut 36 – 6-3/4" x 6-3/4" squares (D)
Batting and Backing:
4-1/2 yards backing and batting
Binding:
2/3 yards fabric, cut into 8 –2.5" WOF strips
Note: Sew and trim all seams to 1/4" unless otherwise directed. You are also welcome to add sashing or borders to make this quilt even larger if you wish! Just make sure to adjust your batting, backing, and binding requirements to fit the size of your quilt!
Sewing Instructions:
Choose 2 contrasting patterned fabrics from pile A and sew them right sides together sewing 1/4" all the way around the outside of the square.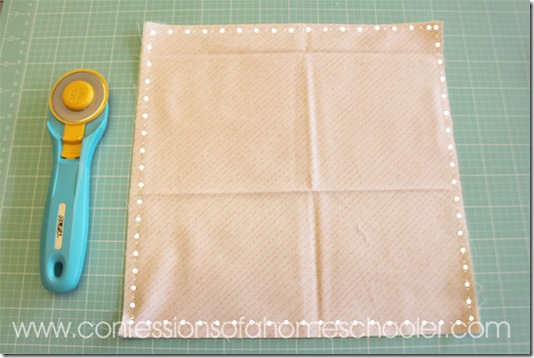 Then cut your sewn square into 4 pieces diagonally as shown below. Press towards the dark. Repeat with remaining fabrics in pile A, you will have a total of 36 HSTs. Trim them to 6-3/4" square. Just be gentle as the HSTs will be a little stretchy since we cut the fabric on the bias.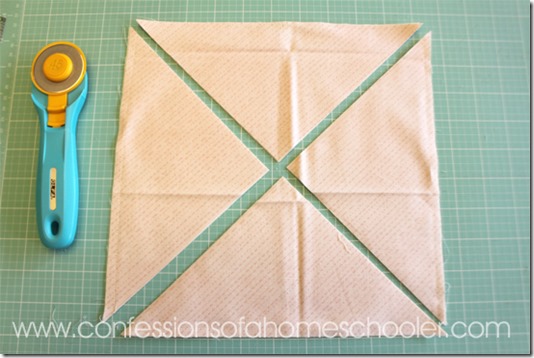 Repeat the same process using one patterned square B and one background square C. Repeat with remaining fabrics in pile B and C. You will have 72 HSTs, trim to 6-3/4" square.
ASSEMBLY:
You should now have 36 pattern/pattern HSTs and 72 pattern/background HSTs.
Arrange your HSTs as shown below, this is the basic Sherbet Star block layout, your finished block will measure 25.5" square.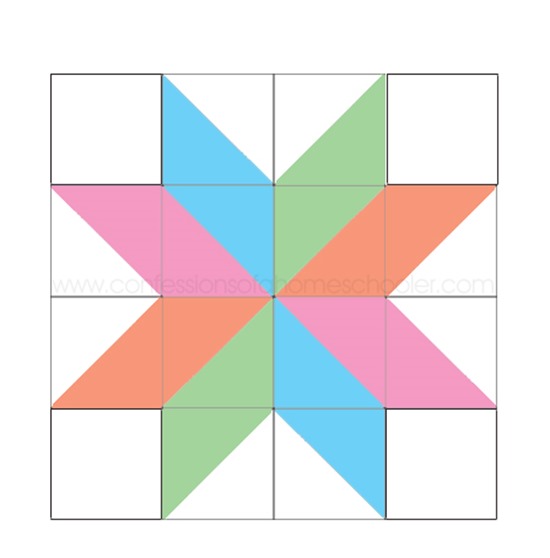 If you don't want a quilt this large, you can easily make it any size you like. Just makes sure all of of your HSTs are the same size, then cut the corner blocks to match your HST size.
If you'd like to use smaller squares, you can make a HST like this. Draw a line corner to corner on one of your fabric squares. Place 2 fabrics right sides together, and sew 1/4" down both sides of the center line. Then cut along your center line and press open. This method yields two HSTs instead of four like the method I used for this quilt.
As mentioned in the video, there are several different layouts you can make using all HSTs. Here are just a few more fun HST layout ideas for you!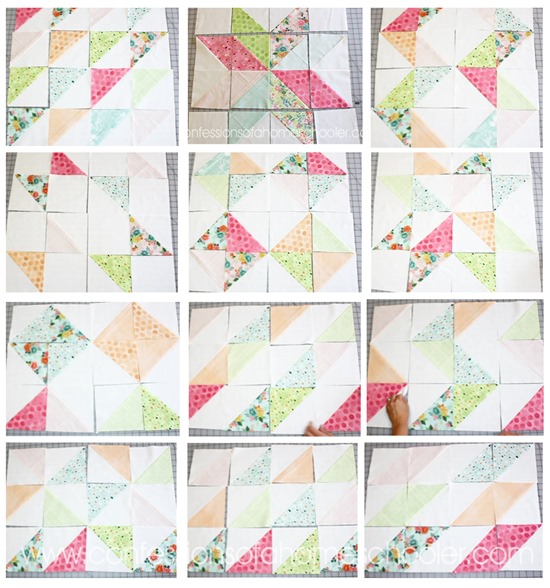 I hope you enjoyed this tutorial, and make sure to tag me on social media, or send me a pic via email if you make this quilt! I'd love to see what you create!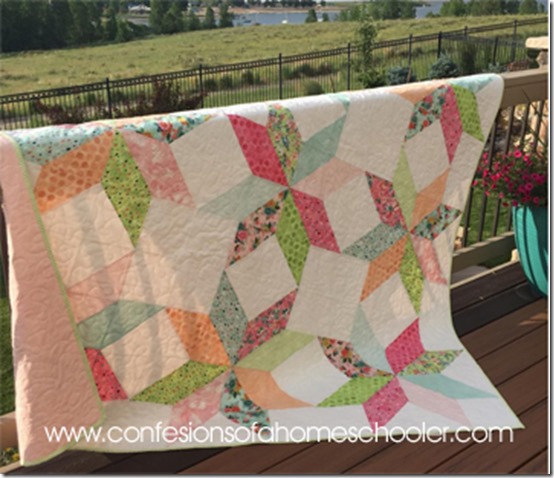 Here are a few of my Quilting Tutorials online:
To keep up with our shenanigans, feel free to follow me: