Happy Tutorial Thursday! Today I'm modifying my popular Drawstring Squishy Bag to add handles! I always like to take these to our local knit nights, and with me when running kids around. And handles make this already great bag even better!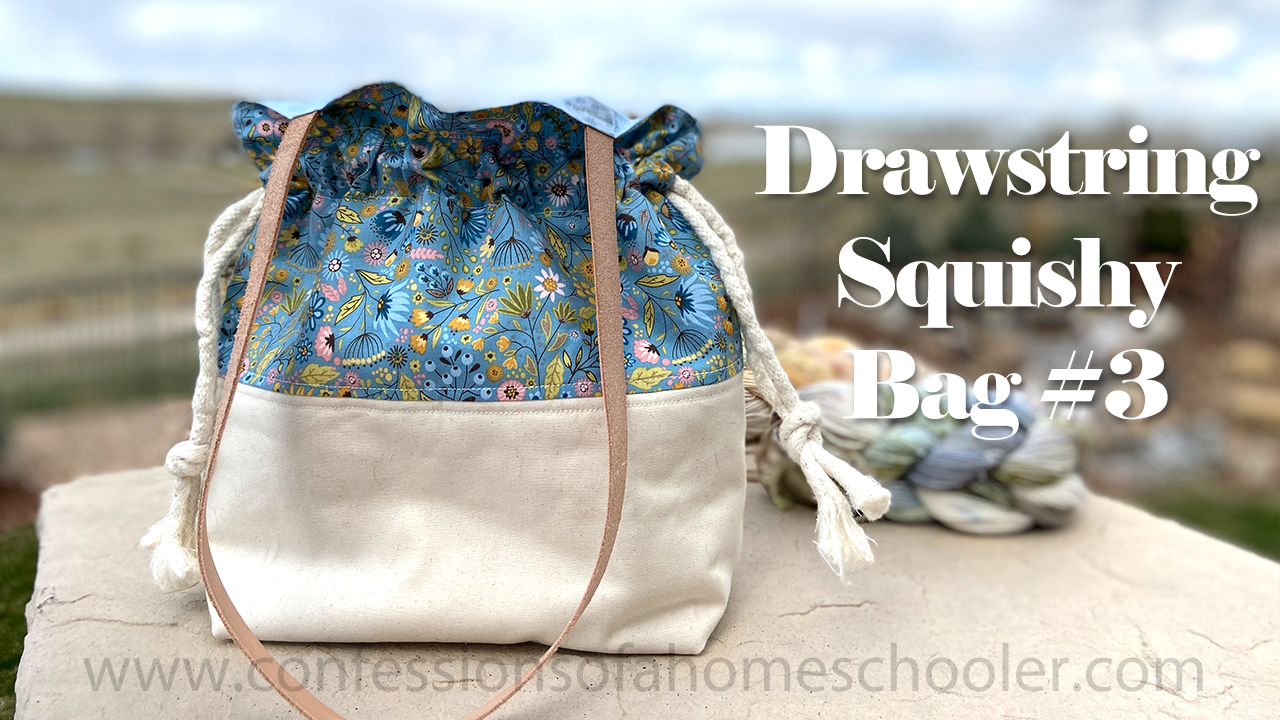 Video Tutorial:
Watch the Drawstring Squishy Bag 3 Video Tutorial here!
Do you prefer written patterns? Get the Drawstring Squishy Bag 3 PDF Pattern here!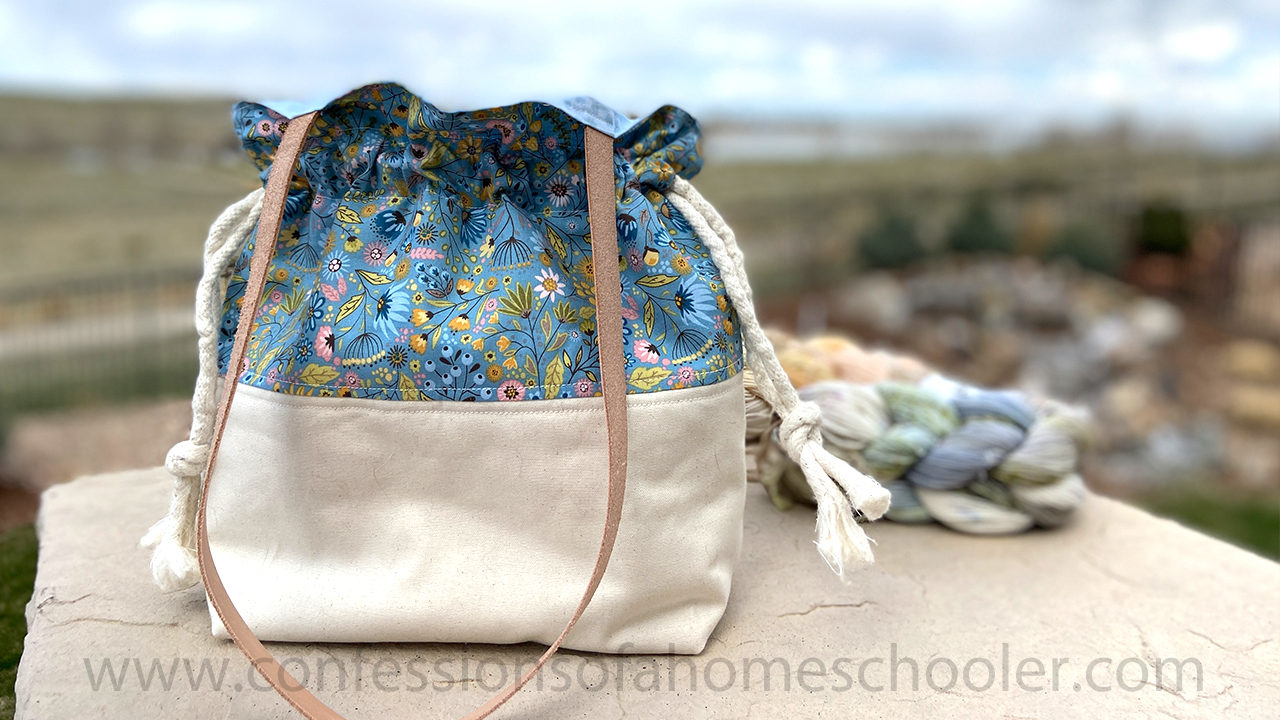 This project is so easy, and you can customize it to fit other tools like knitting needles, crochet hooks, and more!
The finished bag is approximately 13″ x 14″ and is perfect for holding your craft projects like knitting, crocheting, and stitching. Of course, you can also use it as a small purse to carry just about anything you like! 
SUPPLIES FOR THIS PROJECT:
2 FQs of Outside fabric: cut (2) 15″ x 14″ OR (2) 7.5″ x 14″ and (1) 7.5″ x 14″
1/2 yard of Lining fabric: cut (2) 15″ x 14″
Drawstring: (2) Cotton rope/ribbon 36″ long
Cotton Quilt Batting/Interfacing: (2) 11″ x 14″
Handle Straps: (2) 3/4″ x 26″
For this project I used the Wanderings fabric line by Poppie Cotton along with some natural canvas for the bottom.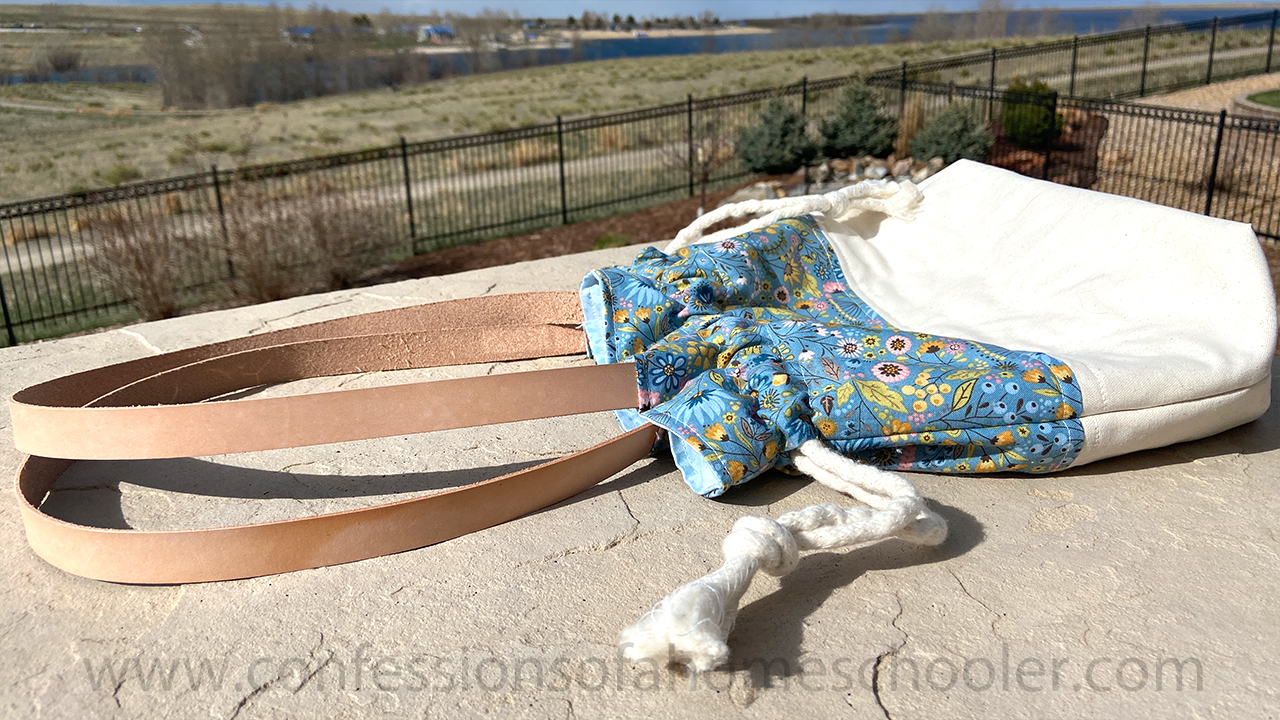 I decided to use this raw leather strap for my handles, which I love! But you can also make fabric straps if you prefer not to use the leather.
To make fabric handles, cut two pieces of fabric 4″ x 26″. Fold the long edges in 1/4″ and press. Then fold the whole strap in half lengthwise and press again. Place a 1-3/4″ x 26″ piece of quilt batting or interfacing inside the strap, then stitch down the long open edge to close the strap.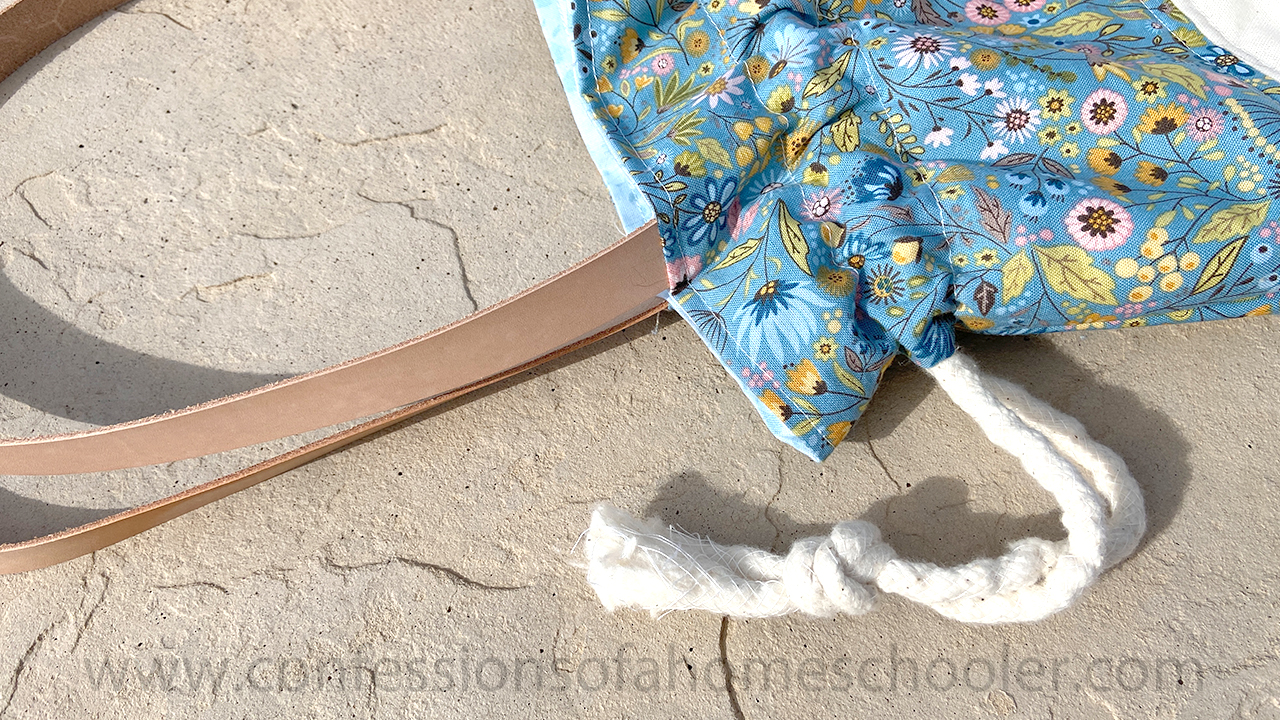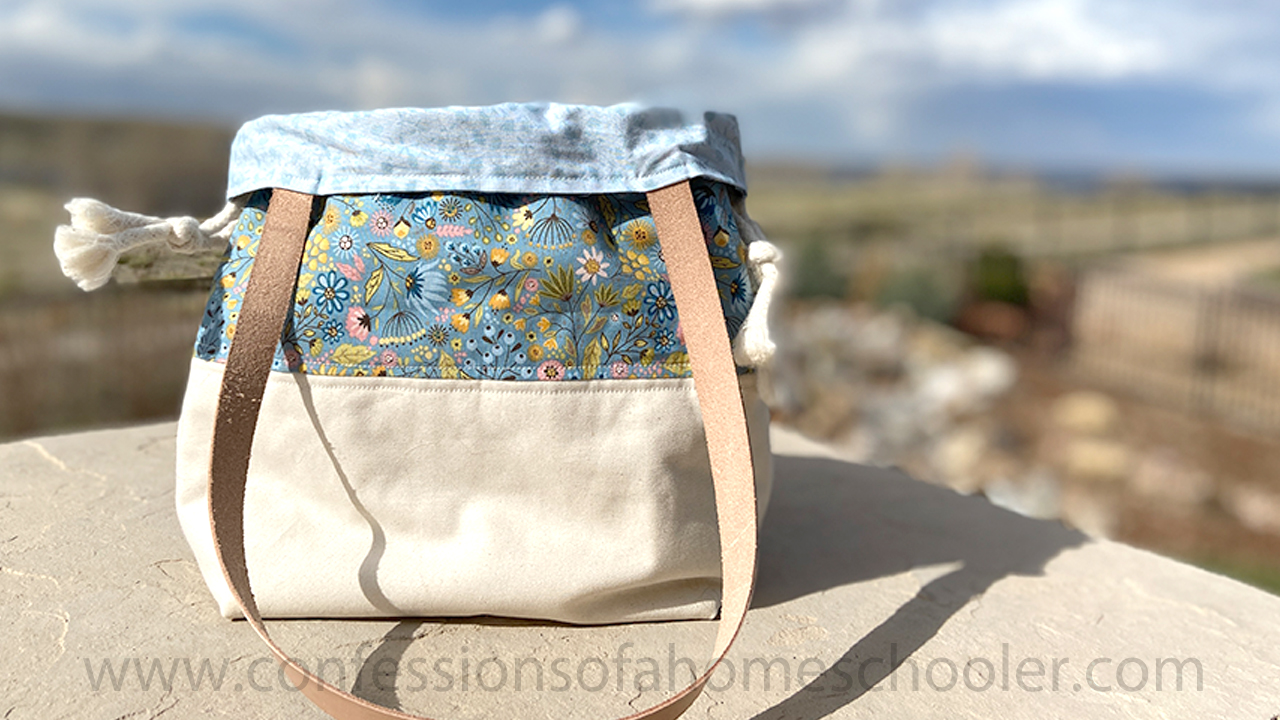 I used a soft blue for the lining and it's just such a nice and relaxing color!