I'm back with another video in my How to Quilt series. I hope you're enjoying these posts! Today I'll be showing you how to Table Baste your quilt top and get it all ready for quilting!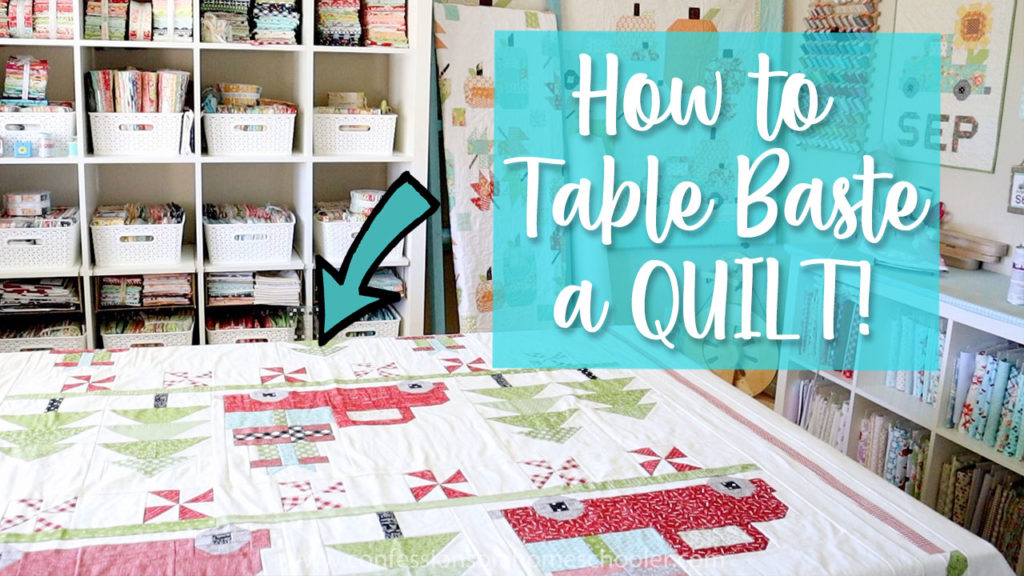 There are several ways to baste a quilt top, but today I'm going to show you how to spray baste on your table or kitchen island. This is my favorite method so far! I've also done a video on how to baste your quilt on the floor, but as I have gotten older, the floor method wreaks havoc on my knees and back. So I've come up with a new way that is easier on my body, and works great!
Watch Quilting 101: How to Table Baste a Quilt
I hope you enjoyed that video and that it helps you out in your quilting journey!
If you just tuned in, here are some more videos in my How to Quilt Series!
Here are a few more of my Quilting Tutorials online if you're just getting started: