Hey guys and welcome back to another video in my Quilting 101 series. Today I'm sharing my tips and tricks for piecing a quilt top.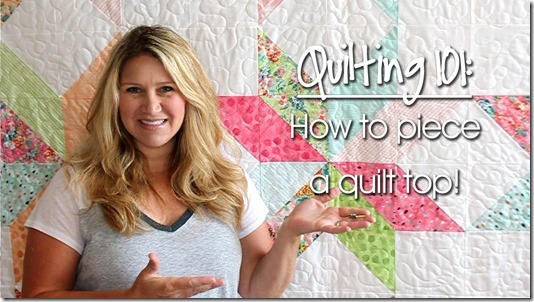 Usually when you talk about quilting most people think of a finished quilted product. But quilting can be separated into two main parts. Piecing your quilt usually refers to taking smaller pieces of fabric, and sewing them together to create an overall design for your quilt top. You can piece your quilt back side if you want to as well.
The actual quilting comes in when you create a quilt sandwich using backing fabric, batting and your pieced quilt top. You can either hand quilt or machine quilt the layers together using your preferred method of quilting. I'll be doing a video on various ways to quilt coming soon!
So now that we've cleared that up, today I'm going to share some helpful tips for piecing your quilt top as well as some common terminology that will help you follow quilt patterns.
Watch Quilting 101: How to Piece a Quilt Top here!
Here are a few of my Quilting Tutorials online:
To keep up with our shenanigans, feel free to follow me:
And don't forget to follow Fat Quarter Shop's social media to keep up with all of their fun projects!
GIVEAWAY TIME!!!!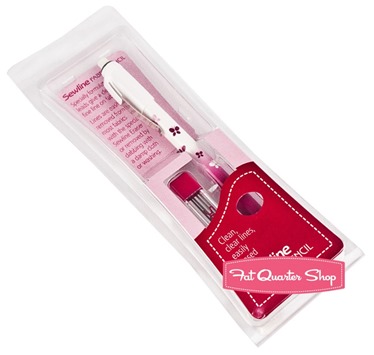 Now for the fun part! Fat Quarter Shop has generously offered to sponsor today's giveaway.
We're giving away a Sewline Butterfly Mechanical Fabric Pencil to one of you.
Make sure to enter the raffle copter below to enter to win!