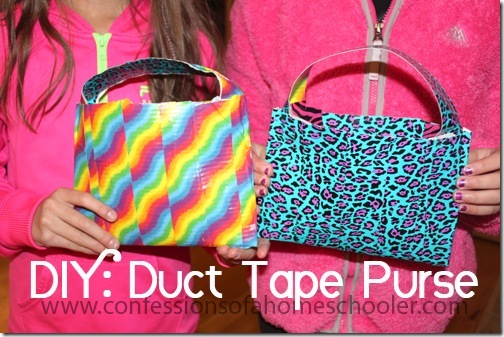 Hi everyone! It's Friday, and I've deemed this day "Fun Friday" on my blog! So in an attempt to add a little excitement to the day, I have a super cute Duct Tape Purse tutorial for you!
Strawberry Shortcake has become the master duct tape crafter and so she's going to do a video explaining how to make this really cute purse.
Where do you get colorful duct tape?
You can find really fun colors of duct tape now. We purchased ours  at Michael's Craft Store and Office Depot. But I've seen colorful duct tape all over. As a matter of fact the polka dot tape in this tutorial is actually shipping tape, so you can mix and match them!
Supplies:
1-2 colors of duct tape (You can do this with one color, but the dual done is a little more exciting ;o)
Scissors
Ready to get started?
Watch the Duct Tape Purse Tutorial here!
After she was done with her purse, she made a bunch of accessories to go with it. These were all her own creations. She added a wallet, complete with credit cards and ID. She also has a change purse, some lip gloss, a hair tie, a mirror, a stick of gum, and some hand cream.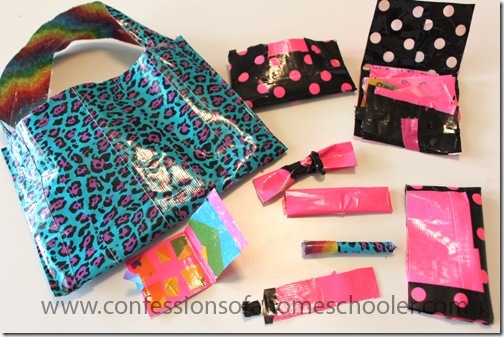 I hope you enjoyed this fun video, and if your kiddos create this send me a pic! I would love to see what they come up with!
Happy Fun Friday everyone!