Since I posted previously on my daughter' doing the Keepers at Home group, I've had a lot of questions about my son's Contenders for the Faith group. They've had a lot of fun this year with all of their projects and so I wanted to share the latest group meeting with you all today.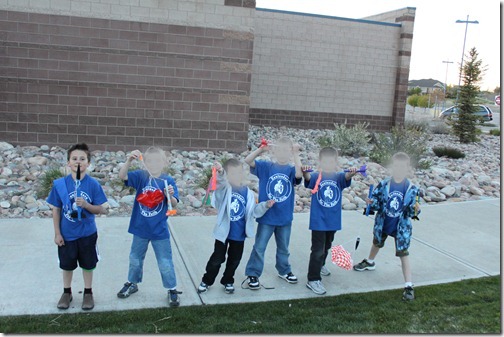 Being that I'm a girl and all, I don't have a lot of pictures of their activities, you know…boys only…yada yada… Personally I think that mom's with camera's should be allowed. And thankfully I convinced my husband of that fact easily!
The boys learned all about model rockets this month, and each built their own models. Of course, be being a blogger and all, I couldn't resist getting some pictures of these boys launching said rockets!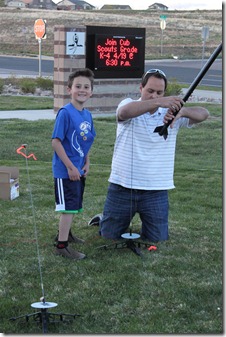 The boys and their dads each had a shot to launch their prepared rockets. They learned how to hook up the engines, a few safety rules, and then each got the honor of counting down to their own lift off!
The rockets soared high, and the random wind gusts gave us a few to chase after. A couple landed in some nearby yards, but most managed to come back down within running distance.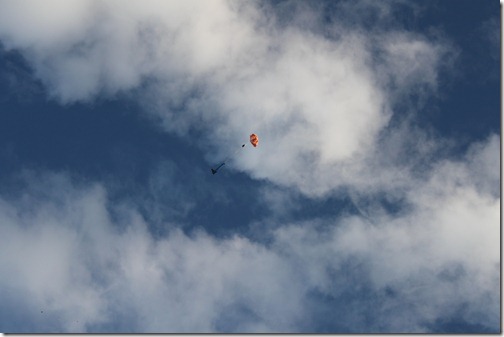 It was hard to tell what they liked better…the launch or the retrieval. But either way, I think they all had a great time, and from what I witnessed, I think the dads had just as much fun as the boys!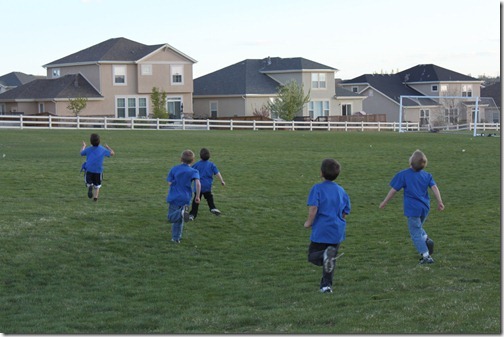 We ended off the day with the mac daddy of rockets…sadly this one wasn't exactly a "successful" flight.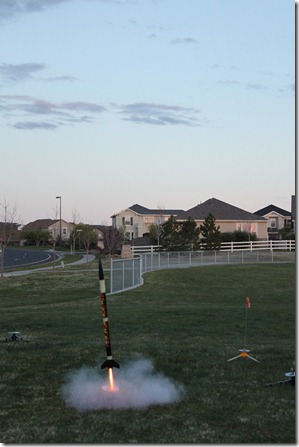 They determined that the engine wasn't big enough and so it just made a nice curve and slammed right back into the ground blowing the parachute right out the side. I think only one fatality for a group of about 20 launches was a good ratio though!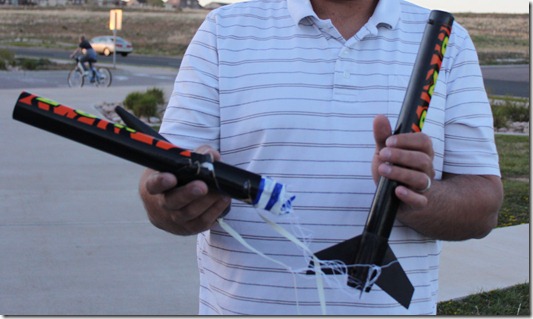 What is Keepers at Home and Contenders for the Faith?
The Contenders for the Faith group for boys is similar to the Keepers at Home girls group. Both focus on combining both spiritual and practical skills together to help prepare and train young people to be successful adults. Both groups are designed to maintain a Christian learning environment. One of the things I like about these groups, is that the parents stay and do the sessions with their children which helps create a wonderful bond between parent and child while at the same time inspiring children toward fulfilling God's plan for them.
Click here to see my previous posts on our Keepers at Home group.