Happy Thursday! Today we're getting out our hooks and I'm showing you how to crochet a granny square pillow! We will also be lining it and adding a zipper! This makes your pillow cover easy to remove and wash!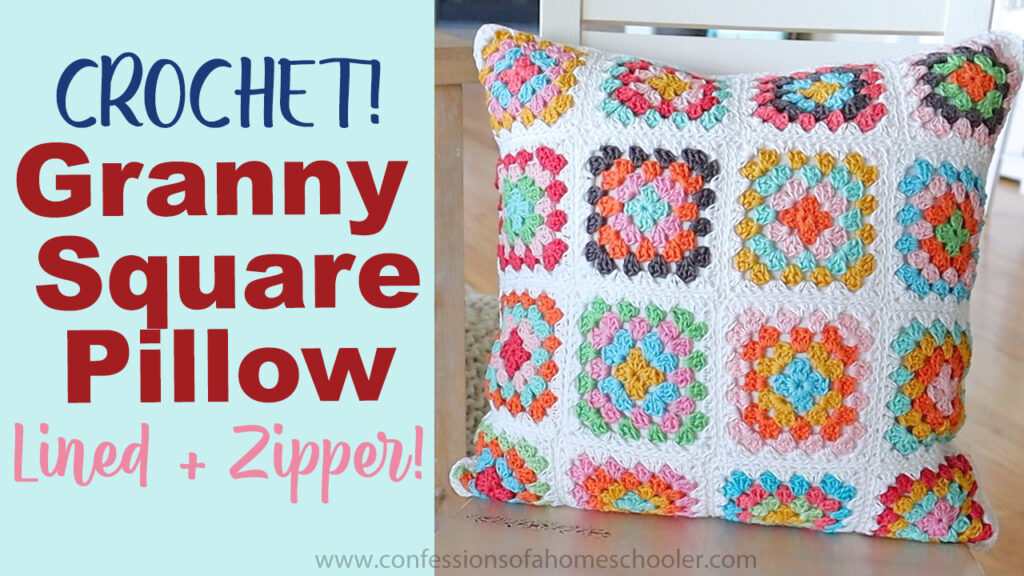 This is a perfect project for beginners!
Get the Crochet Granny Pillow PDF Pattern here!
Ready to get started? Watch How to Crochet a Granny Square Pillow here, and check out the supply list below!
More CROCHET Projects!