Hi everyone, I've had a ton of requests for an updated sewing room tour, so that's what we're doing today! I love my sewing space, and am so thankful to be able to have this area to work and play in!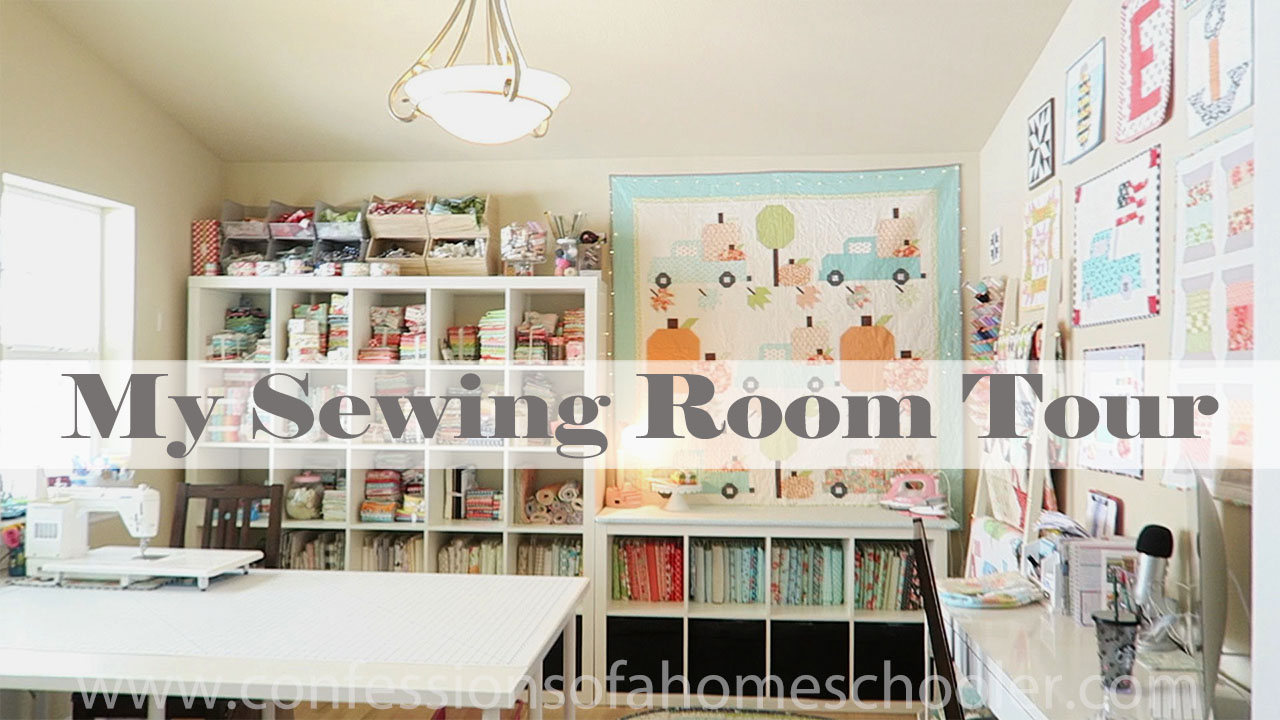 If you didn't see it, last year we ripped out all of the carpet on our main floor and put in Hardwood Flooring. I'm loving the wood flooring, it's so much easier to clean up! And yes, the birdies are still in here keeping me company while I sew.
Watch my 2019 Updated Sewing Quilting Room Tour video here!
My storage shelves and desk set up:
Kallax shelving unit (I have a 2×4 unit, and a 5×5 unit. I'm sorry, they don't offer the 5×5 unit anymore, the largest you can get is a 4×4 unit.)
Linnmon Table Top (78 3/4" x 23 5/8" mat white table tops – I put two table tops together as shown in the video)
Adils table Legs (I purchased 8 of the white ones. Three on each end and two in the center for stability.)
Let's talk about my favorite sewing things shall we?
Aside from the fabric, my favorite item in this room is definitely my Juki TL2000Qi machine! It has a nice large throat space for quilting big projects, and it is a work horse! It can handle thick fabric like it's nothing, and it runs about 1500 stitches per minute. What!?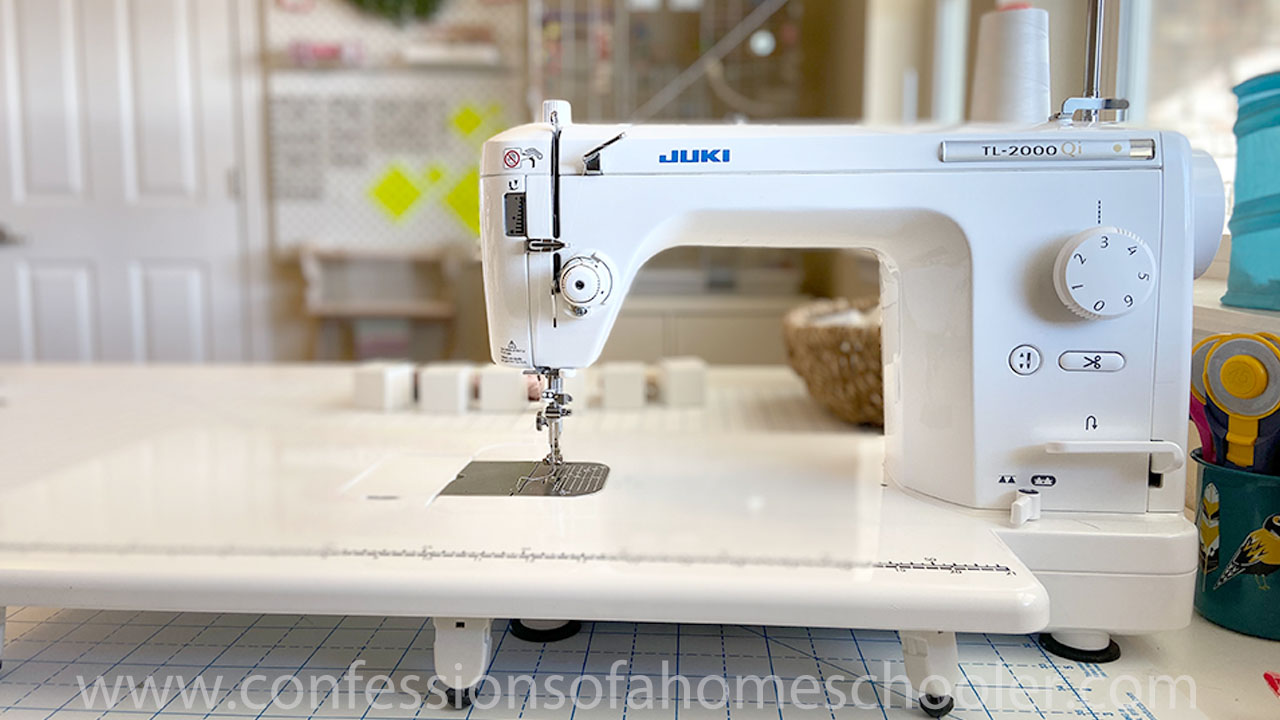 Of course my fabric is my favorite part. I love to come in here and just admire it sometimes LOL! But seriously, I love having options to choose from when sewing. I tend to purchase F8 or FQ bundles if I want a specific line. Both are usually pretty functional when it comes to making quilts and other projects like bags. I like to purchase most of my fabric from Fat Quarter Shop or on Etsy.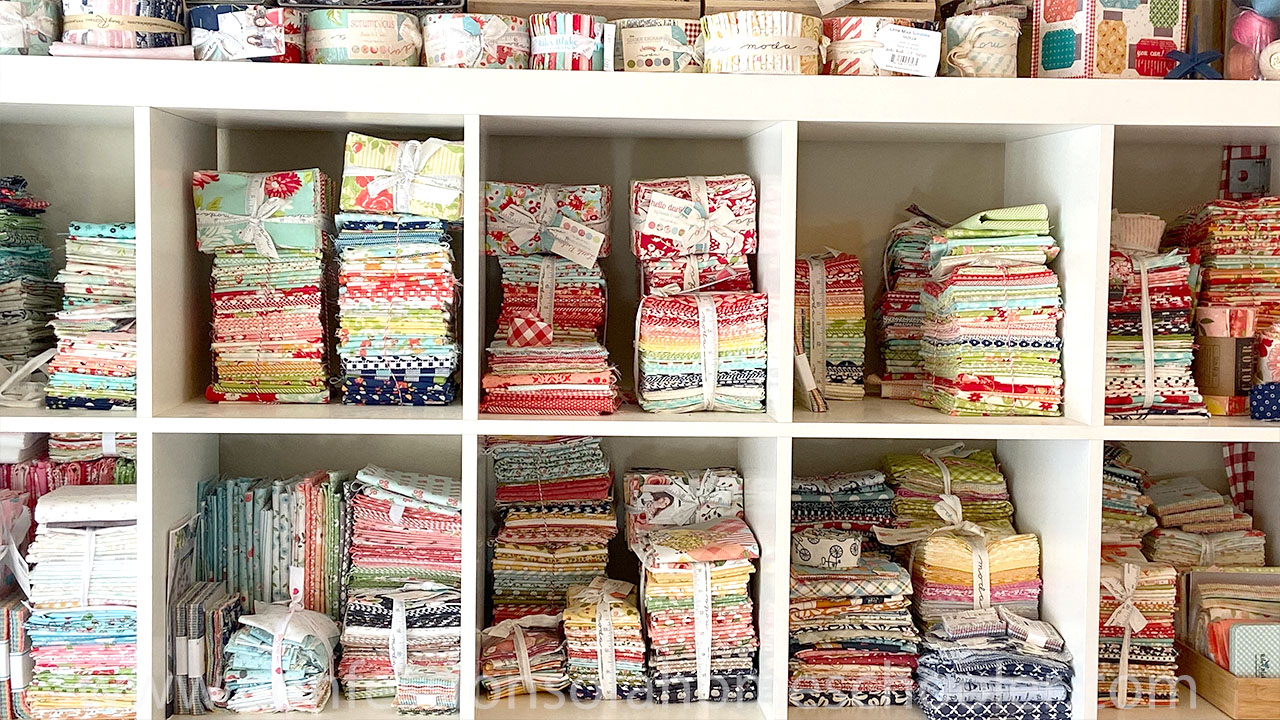 For the backings I usually purchase between 4-5 yards of fabric that way I know I have enough to cover whatever size quilt I have. And I've been known to piece a few backs together if I don't have the right size.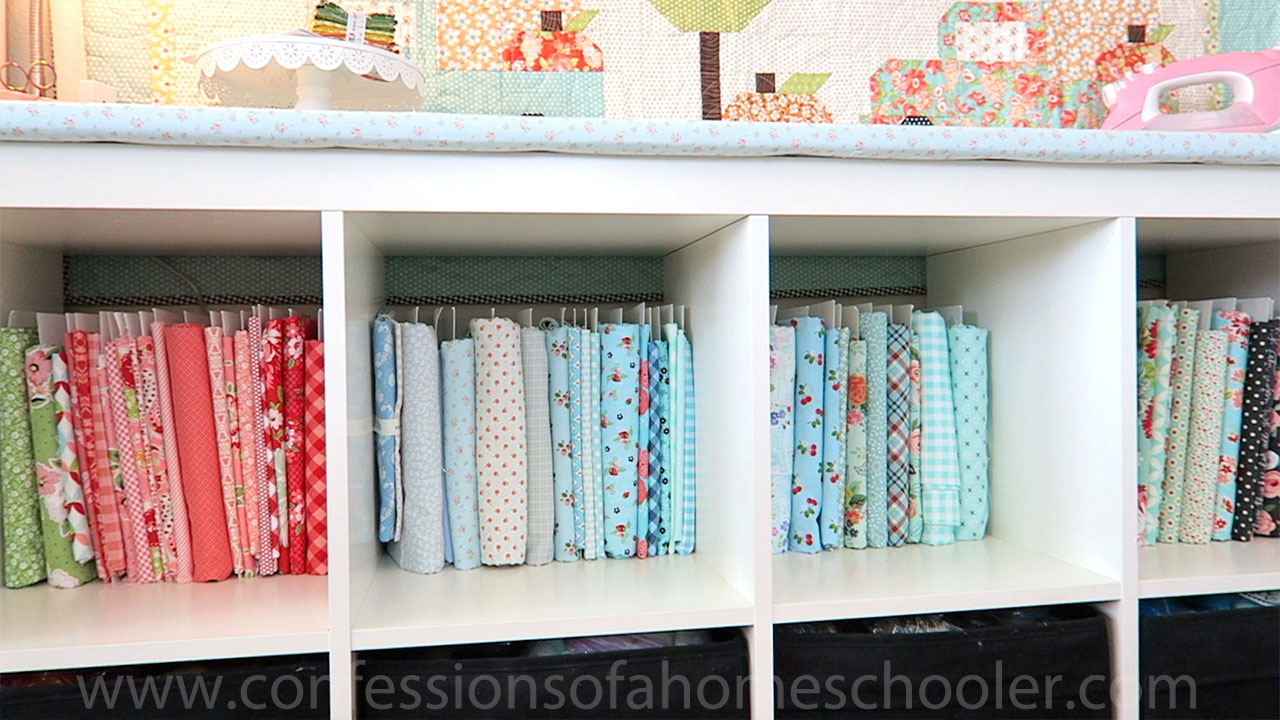 I just love this cherry Jelly Roll Rug don't you? It's made using Vintage Picnic by Bonnie and Camille and is one of my favorite features of my quilting room!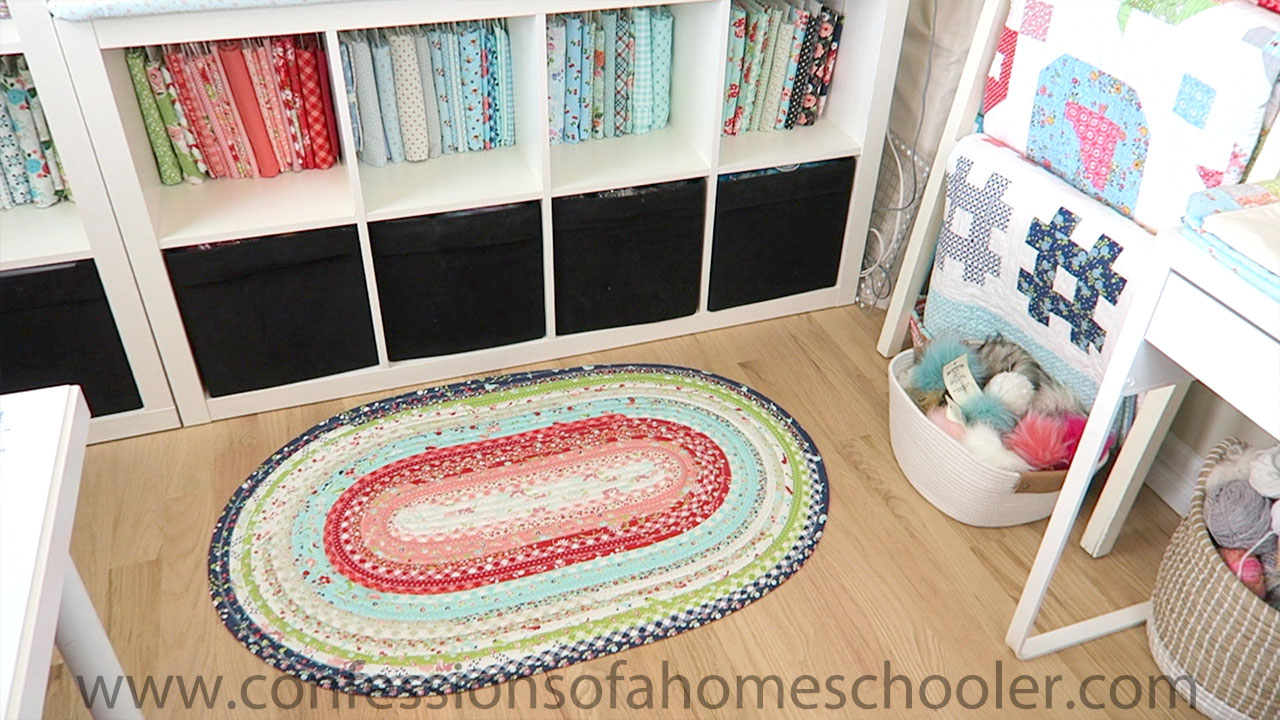 What would a sewing room be without a lovely thread rainbow to look at? I mean to use? I typically stick with Aurifil White 2021 thread. It's a nice creamy white and matches just about all of my projects. But I do pull out these fun colors if I am looking to make a statement with my quilting, or if I need a color to match my binding.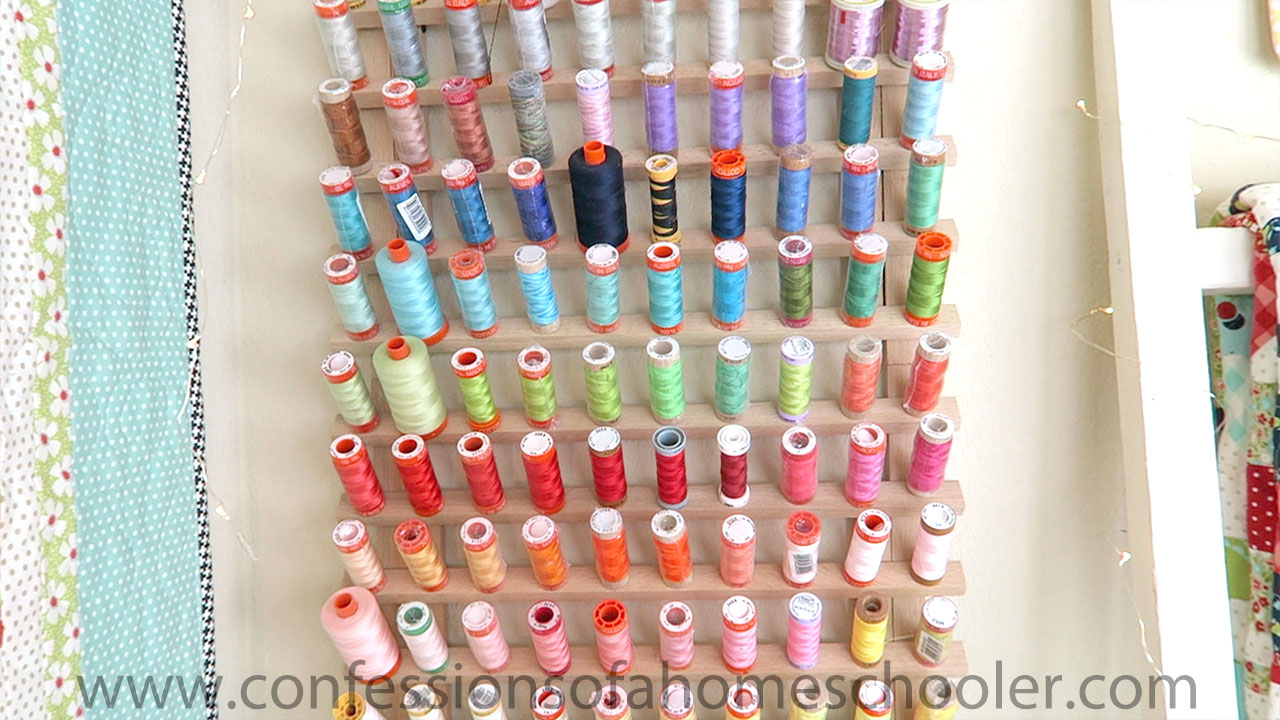 I love my wall of minis! Some I've made and some are from friends. I love that they help make this room bright and cheery!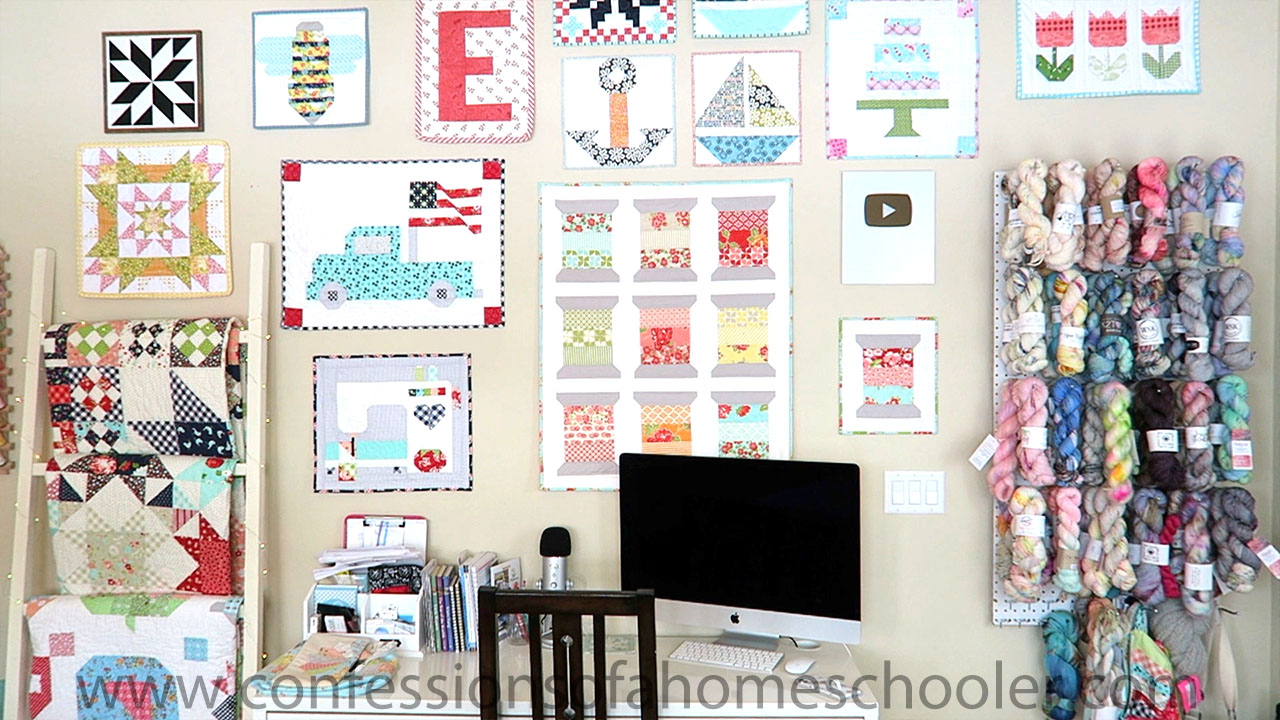 I keep my spinning fiber stash in this black bins, also from Ikea. They help keep the fiber safe from a particular kitty who may or may be obsessed with fiber. I mean who can blame him though right?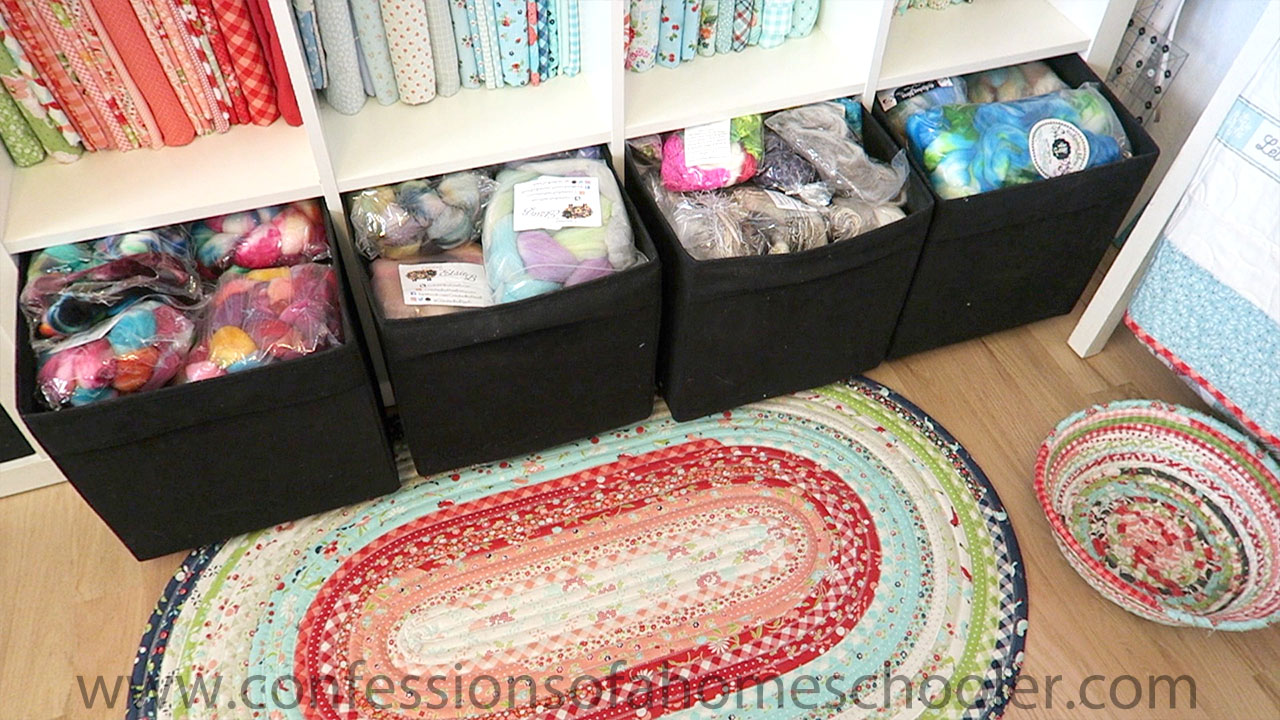 And that's it folks! This is where I spend a lot of my time, so it's important to me that it's inviting and inspiring! I hope you enjoyed my sewing room tour and thanks for stopping by today!
If you just started quilting or sewing, check out my How to Quilt Series!