Hi Friends! I am so excited to release Merry Noel my newest Christmas quilt pattern! It's full of fun stars and cute sashing strips making this quilt a super beginner friendly quilt pattern!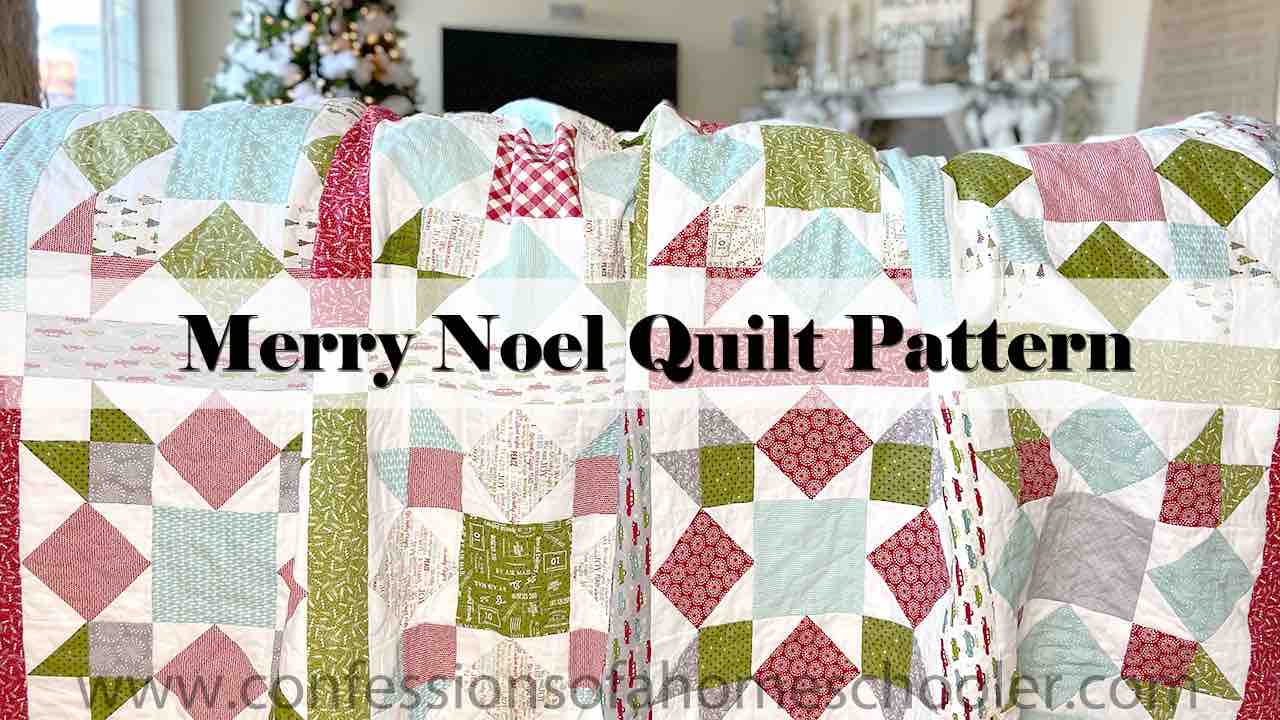 I used a variety of Christmas Lines by Sweetwater for Moda from my stash!
This cute quilt finishes at 68″ x 89″ making it perfect for a twin sized bed or as a snuggle quilt for the couch!
I knew I was going to love this as soon as I put together the first block! These stars come together very quickly and look beautiful while still being relatively easy to assemble.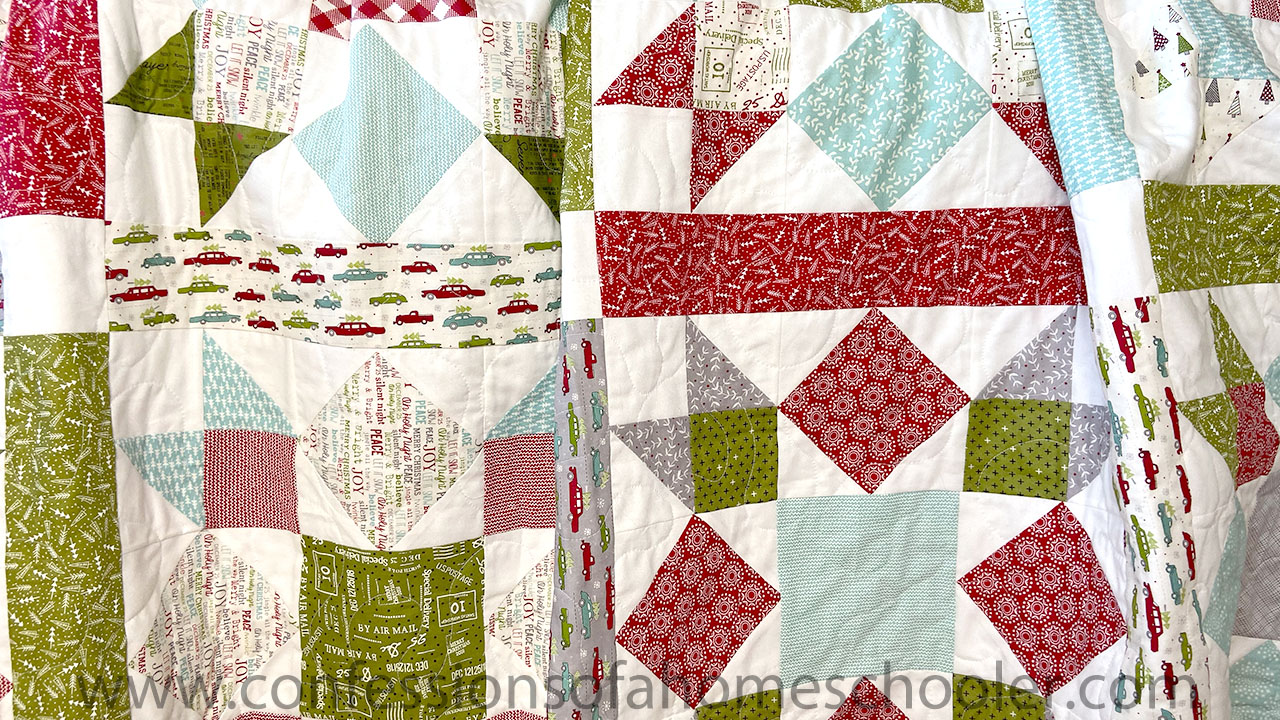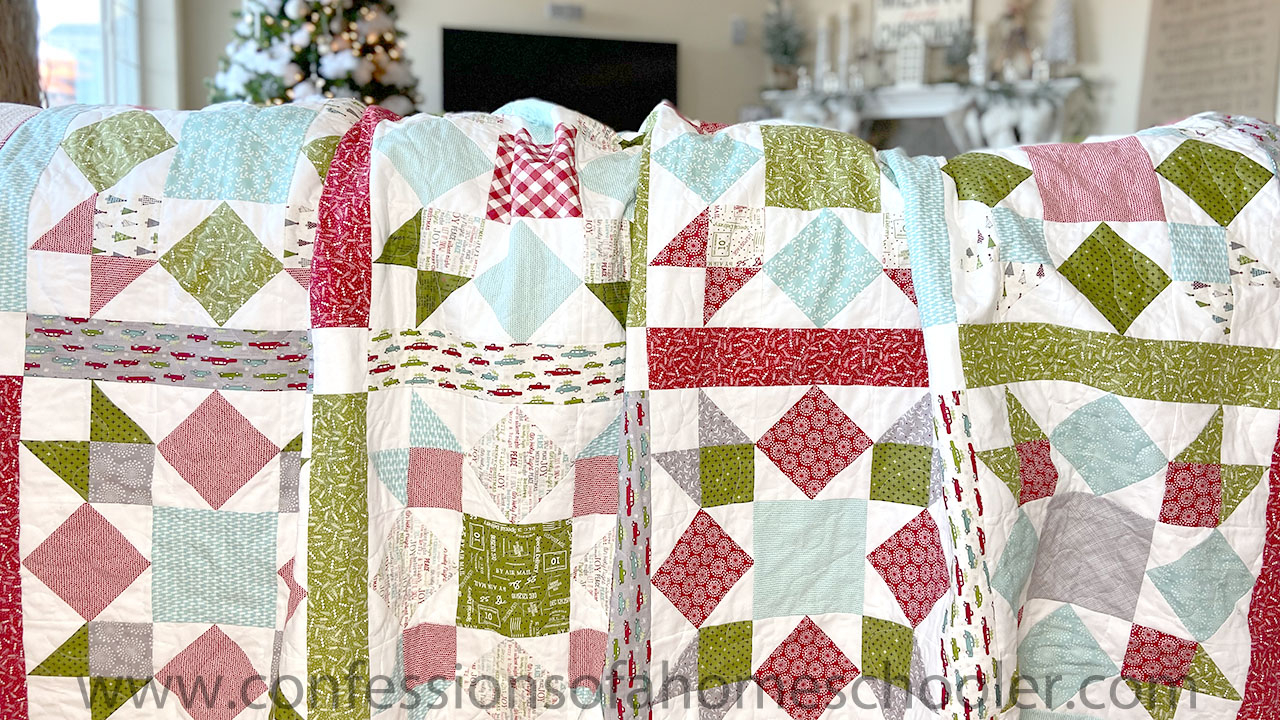 I decided to add some of this plush fleece to the back. It has these cute little trucks carrying trees which, as most of you know, are one of my favorite Christmas things! If you don't know, check out my Vintage Christmas quilt pattern!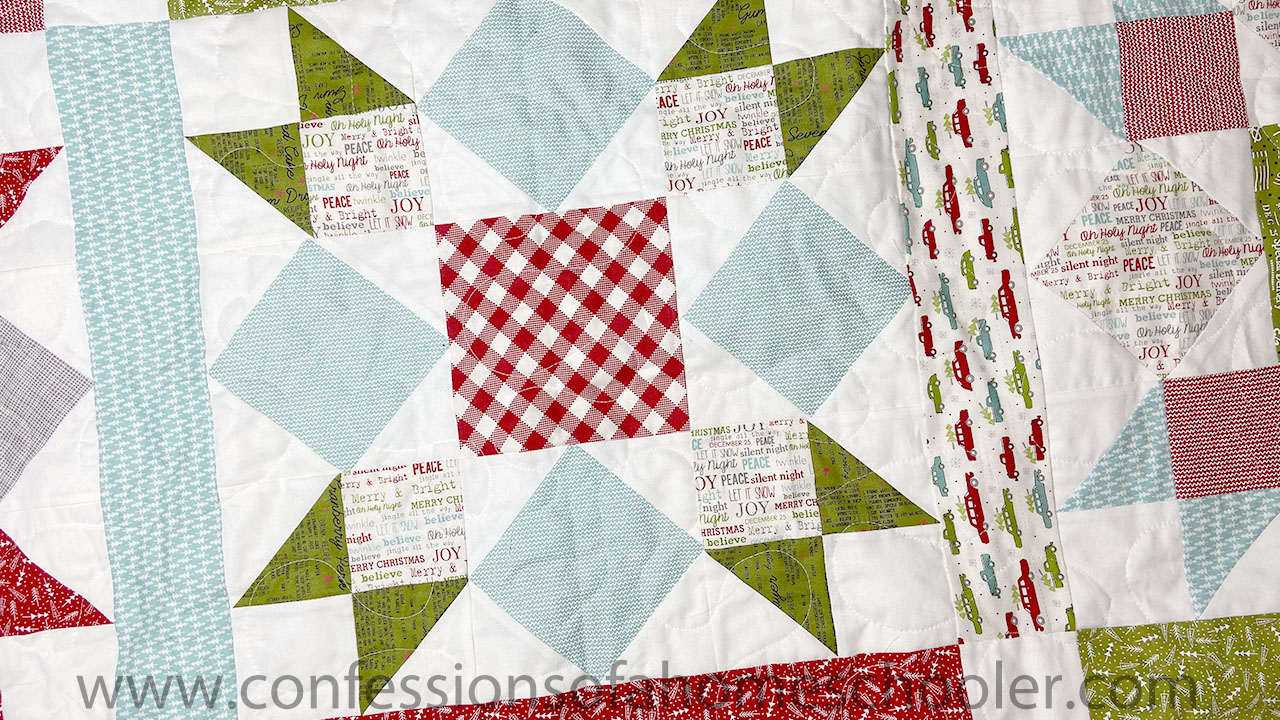 I free motion quilted this myself using a meandering design. Check out my tutorial if you need tips on learning how to free motion quilt! It's so fun and one of my favorite parts of the quilting process.
Ready to get started? Get the Merry Noel Quilt Pattern now!