Hi everyone! I've had so many requests for a Thread Catcher tutorial since I first published the written version years ago. I've since updated the pattern, and changed a few measurements, so today I'll be showing you how to make this fun project in a video tutorial!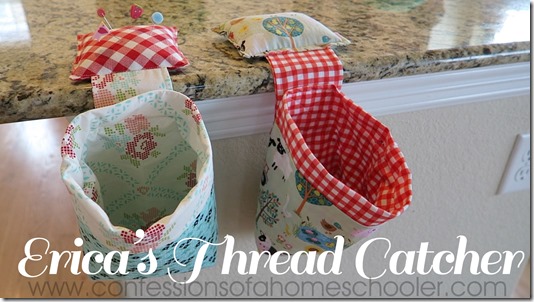 You can check out the original free pattern here, just note some of the measurements in the PDF have been updated!
I'm putting this one together just a little bit differently from my original, so you can use whichever tutorial you prefer. I just adjusted the strap holding the pillow/bag portion on this video so it's not on the outside of the bag. But both ways are totally fine!
So what is a thread catcher?
It's basically a super cute trash can with a weighted pin cushion on top. These hang nicely by your sewing machine and come in very  handy when it comes to keeping little pieces of thread, fabric contained.
Plus you can quickly access your pins while sewing too. And who doesn't need a cute little trashcan in their sewing room?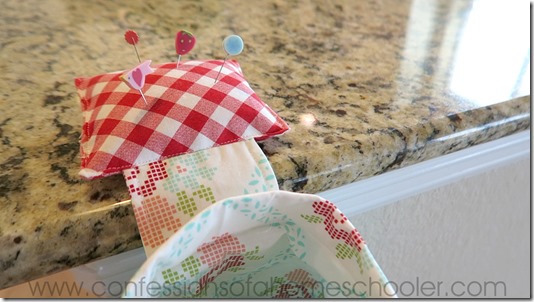 So let's get started shall we?
Watch the Erica's Easy Thread Catcher Tutorial here!
Do you prefer written instructions?
Erica's Thread Catcher PDF pattern includes easy-to-follow step-by-step written instructions along with detailed graphic illustrations to make sewing this project a breeze!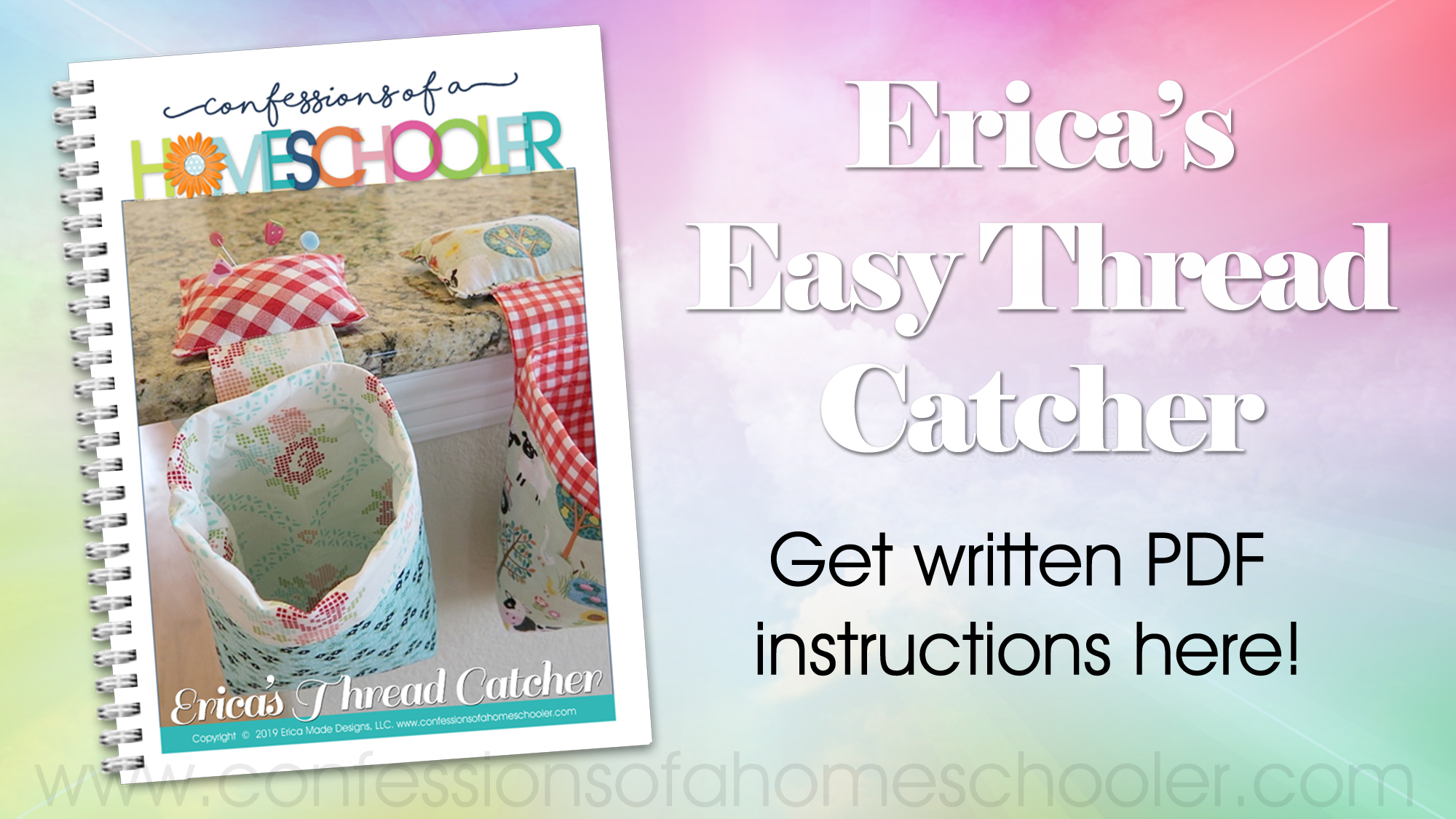 Supplies used in this tutorial: (See PDF Pattern download or video tutorial for specific cutting instructions.)