Hi everyone! As most of you know, we recently moved. And I've had a ton of requests to see our new homeschool room setup!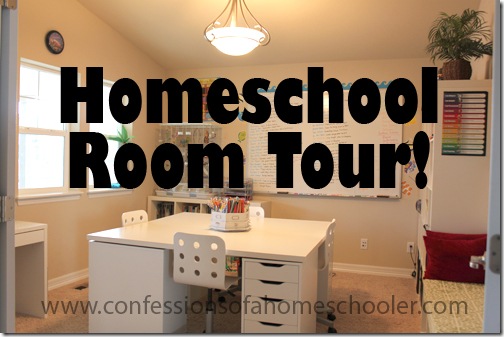 Obviously we brought all of our furniture with us, so it's fairly similar to before. But the new room is a tad smaller, so I did make a few adjustments to the layout.
So without further ado…here's our Updated Homeschool Room Tour!

Here is the entry to our room. I have my little reading bench, calendar area, and a few posters on that wall.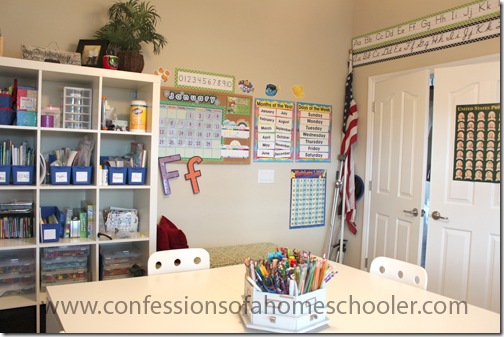 As you can see most of my room is setup as it was before, so there aren't any really drastic changes. I did clean out a bunch of the clutter, so believe it or not, there is actually less stuff on my shelves than before! Of course I kept the white board, and my favorite Ikea Expedit Shelving unit.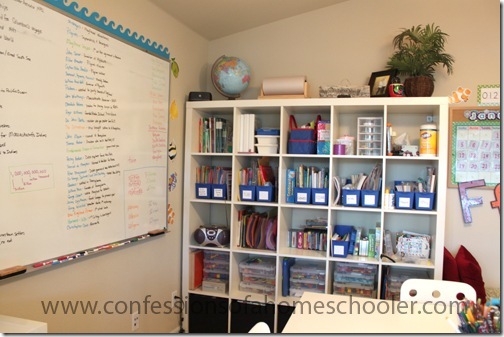 There has been a change since I filmed the video! Actually it was only a few days after of course!
But most of you know, we added two little budgies to our room! I'll have a post introducing you to Remi and Kiwi coming soon!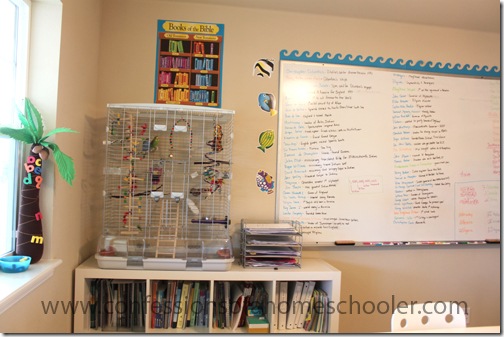 Once we moved the birds into the room, we needed to rearrange some of the furniture so they had a safe place to set.
Below you can see our school desk setup. I have a whole post on our Ikea desk units you can check out. They discontinued the table tops I purchased, but they replaced them with the Linnmon Table Tops, white.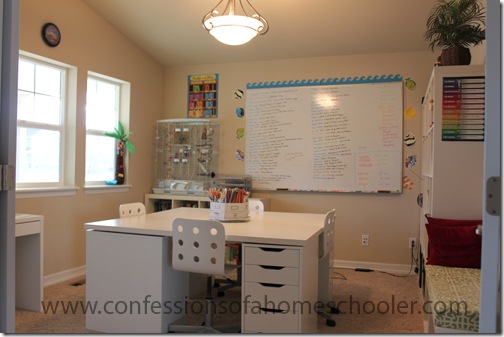 I moved my desk and reading incentives over to this corner. I actually like it better this way too, so I'm glad we made the switch.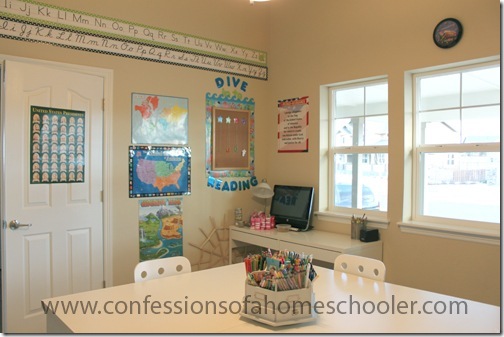 And that's it! I hope you enjoyed our new schoolroom setup. So far, so good for us!
As promised, here are some links to the products mentioned in this video: