Hi everyone! I have a super fun and easy tutorial for you. Today I'll be showing you how to make this cute Drawstring Squishy bag. It's super easy and makes a great knitting or crochet project bag. It would also make a great gift bag for the holidays. Just fill it with some goodies and you're all set!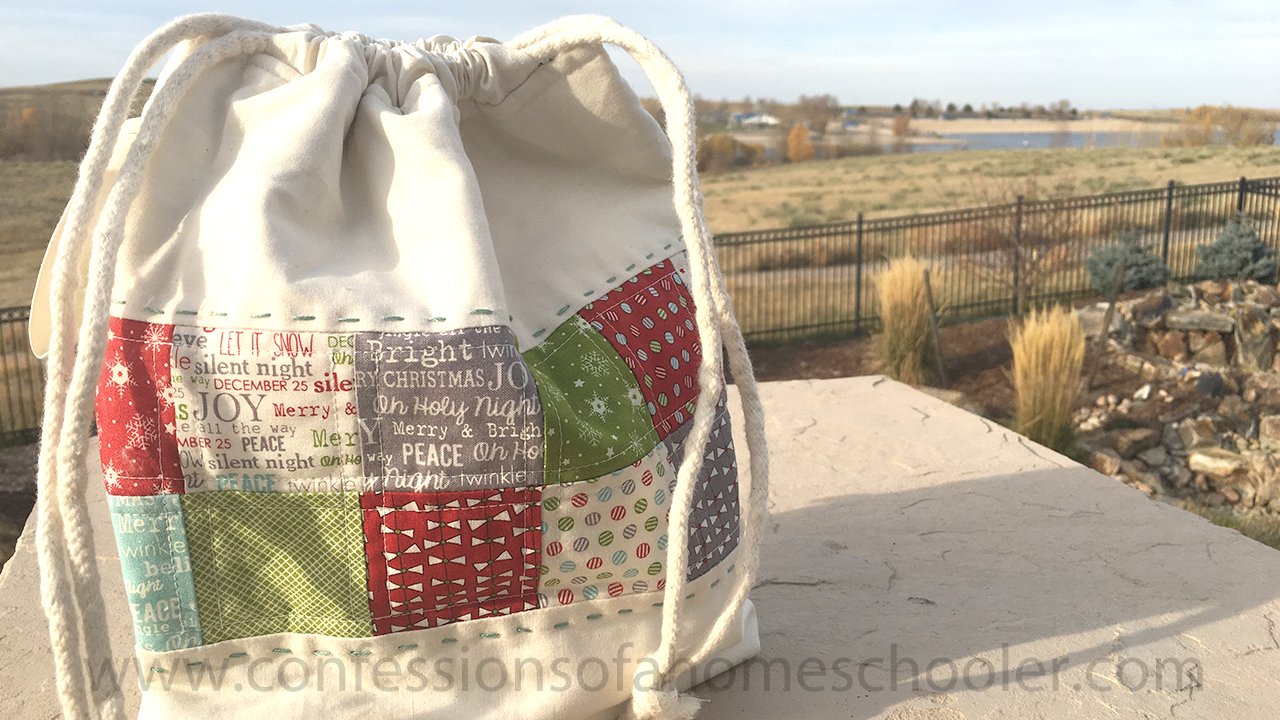 Watch my Drawstring Bag Tutorial here!
Do you prefer written instructions? Get the Easy Drawstring Bag PDF with cutting instructions here!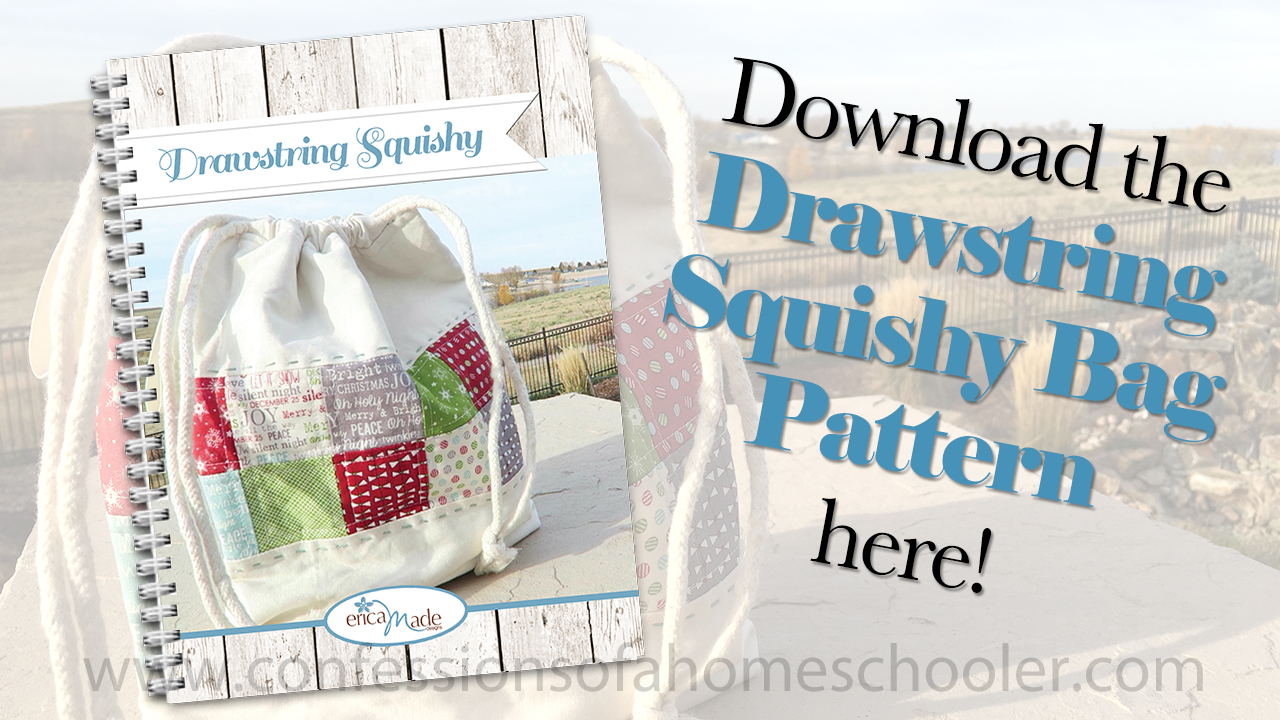 Supplies used:
Outside fabric: 1 fat quarter (Outside)
Patchwork section: 1 Moda Mini-Charm pack OR 24 – 2.5" x 2.5" squares
Lining Fabric: 3/8 yard
Cotton Batting or Fusible Fleece: 3/8 yard
Cutting instructions:
Outside fabric: From 1 fat quarter cut:
Drawstring Casing: Cut two pieces 2.5" x 11"
Bag Top Section: Cut two pieces 4.5" x 12.5"
Bag Bottom Section: Cut one piece 10.5" x 12.5"
Patchwork section: 1 mini-charm pack OR 24 – 2.5" x 2.5" squares
Cording: Cut into two 1 yard pieces
Lining Fabric:
Cut two pieces 12.5" x 13"
Straps:
Batting: (For a bag that holds its shape better you can use fusible fleece or Fusible Foam stabilizer. )
Cut one piece 14" x 29" (Or use a piece that is about 1" larger than the outside of your bag.)
Finished bag size approx. 12" h x 11" w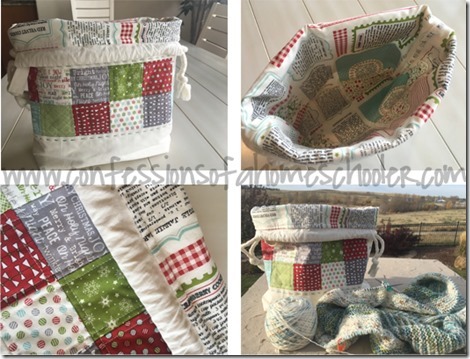 Here are some more fun quilting tutorials for you!