Hi friends! It's October and right about now, I get excited about making holiday gifts! Today I'll show you how to make this adorable heating pad and travel pillow. It's so easy and fun, and I think they make great gifts too!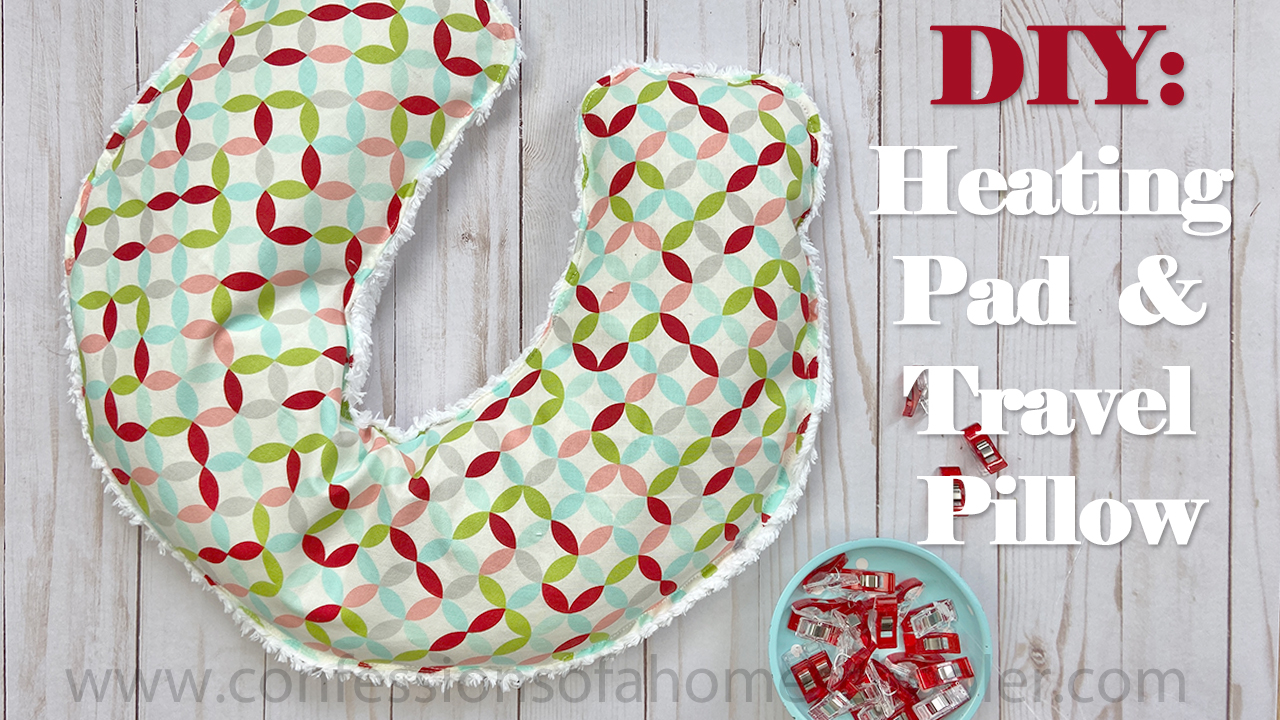 Ready to get started?
Watch Erica's Heating Pad & Travel Pillow tutorial here:
You Will Need:
1/2 Yard Cotton Fabric (I used 1/4 yd cotton and 1/4 yard cotton chenille)
2 pounds Rice or pillow stuffing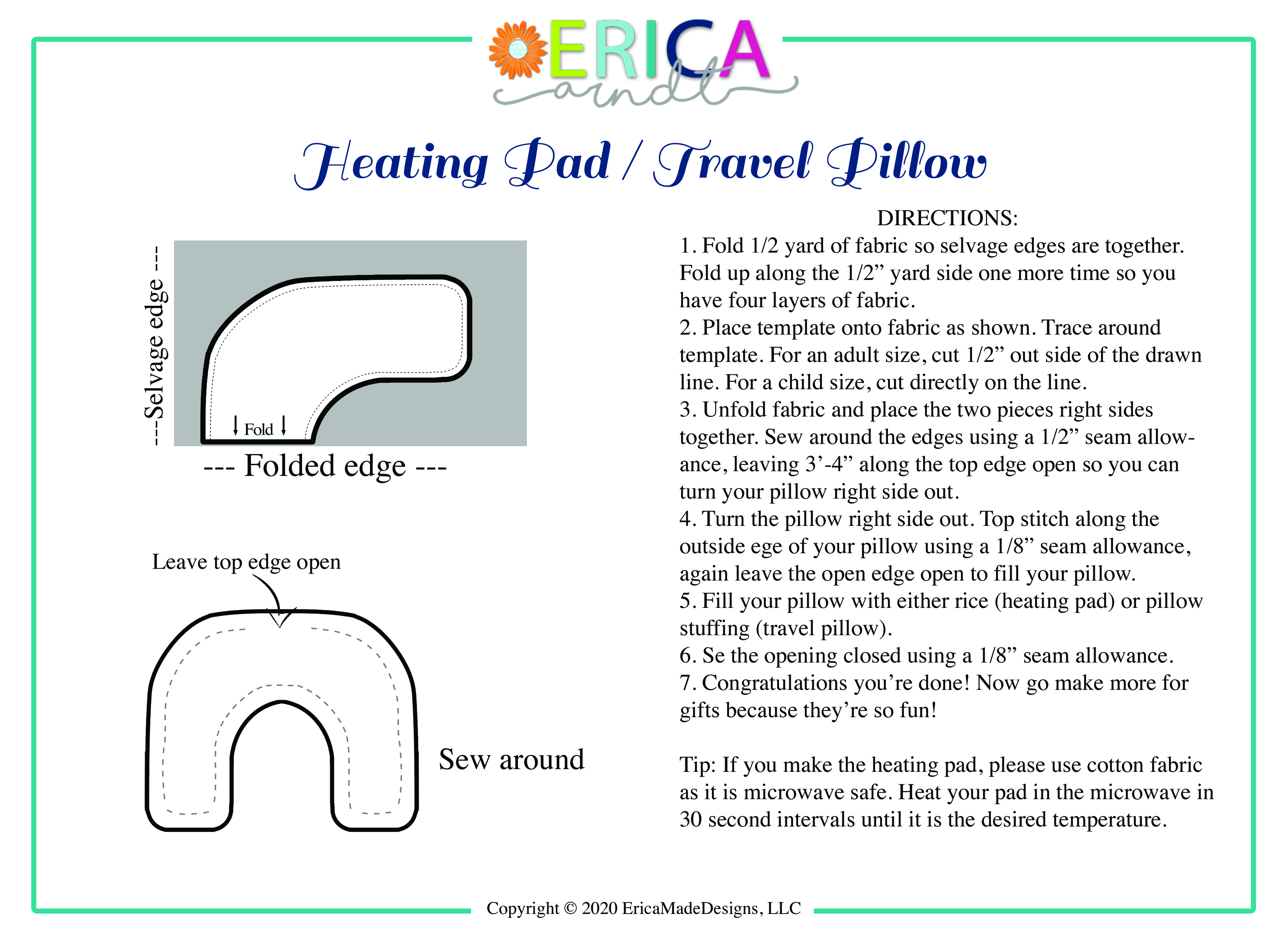 Heating Pad Tips:
If you make the heating pad version, make sure to use 100% cotton fabric. Heat in 30-second intervals on high until the heating pad is the desired temperature.
I hope you enjoyed today's project! These make such fun gift ideas, and you can put them in a little self-care gift basket too!
Happy Sewing!