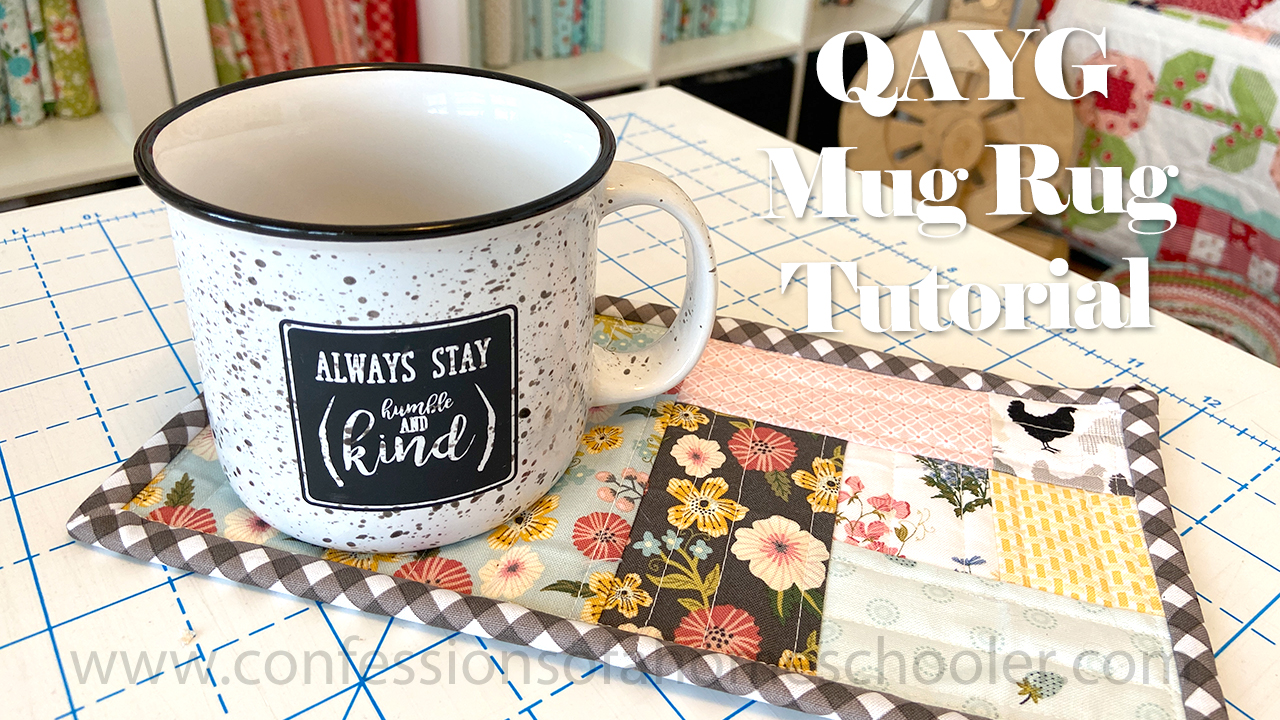 Happy Tutorial Thursday! I hope you're ready for another fun and easy sewing tutorial.
The quilt as you go (QAYG) method is perfect for beginners, and it's a great way to use up all of your fun fabric scraps! Today we're going to make this super cute quilt as you go mug rug. It's really fast and you can make them any size you want!
Watch my QAYG Mug Rug tutorial here:
Supplies:
Lots of fun scraps of various sizes 1 – QAYG Panel: 5.5″ x 10.5″
1 – backing piece: 5.5″ x 10.5″
1 – 2.25″ x 40″ piece for binding
1 – Cotton Batting: 5.5″ x 10.5″
I used Poppie Cotton Fabric for this project
Fusible Fleece or Cotton Quilt Batting
I hope you enjoy this super easy beginner friendly sewing tutorial. Make sure to share your mug rugs with me via social media so I can see what you make!
*** QUILT on the Wall Behind me ***