Have you ever heard of Living Math?
If you're unfamiliar with it, living math is a fun way to bridge the gap between math on worksheets and math in the world we live in.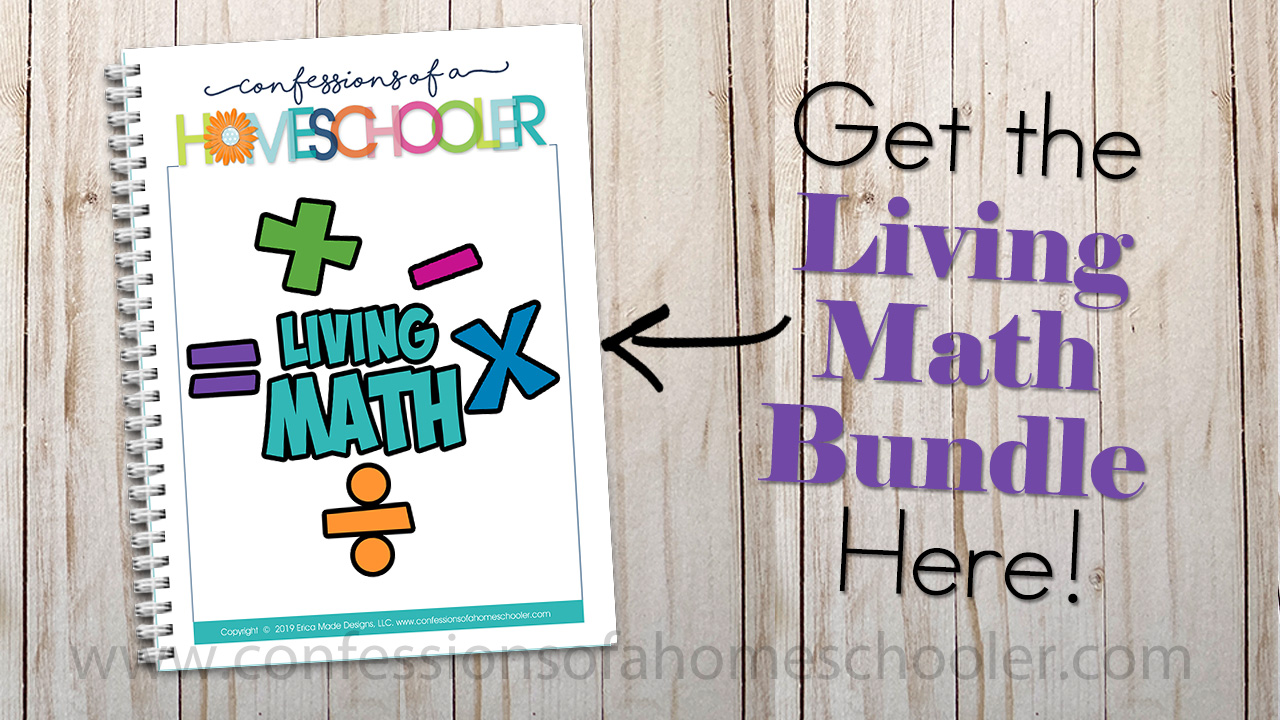 Living math is often a hands-on approach that can make mathematical concepts come alive for your student. It involves using real life responsibilities and activities to demonstrate how math works! It can incorporate history, science, literature, humanity and more.
Some homeschoolers have tossed out their traditional math textbooks and moved towards living math instead. I'm not quite to that point yet, but I do believe that living math concepts are a great supplement to our current math curriculum.
I've compiled a bundle of engaging hands-on living math activities that you can easily add into your homeschool! This set is geared towards elementary students K-5th grade and is a great way to bring math alive for your students. Often relating math into our everyday lives can really help bridge the mental gap between math on a worksheet and how we realistically use it day to day.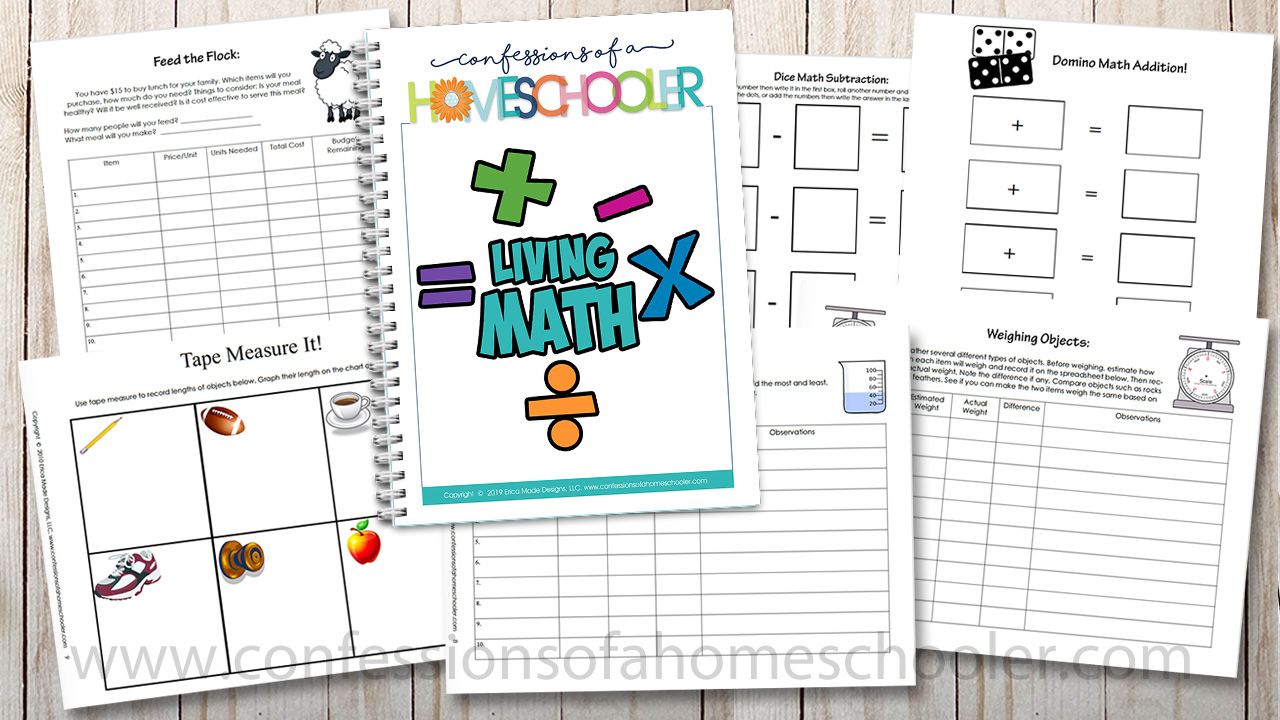 Living Math Bundle
My Living Math Bundle includes 43 activity ideas including skills such as baking, telling time, personal finances, logical thinking activities, and problem solving skills. These activities are all great opportunities to help increase your student's understanding of the world around them and get them involved and interested in math!
The Living Math Bundle includes:
Baking
Telling Time
Counting Money
Estimation
Personal Finances
Patterns
Fractions
Logical Thinking Skills
Problem Solving Skills
Addition/Subtraction
Measuring
Weighing Objects
Liquid Volume
Showing students how math plays a role in our daily lives is the perfect way to spark interest and increase understanding for many mathematical concepts. As an added bonus you're spending quality time with your student, and they're learning through doing, which always enhances long term memory of any subject.