Happy Tutorial Thursday! Today I will show you how easy it is to label your quilts!
Labeling your finished quilts is so easy, and it is a great way to pass down the history of the quilt as it travels through generations. I tend to forget this important step, so adding labels after the quilt is finished is my specialty!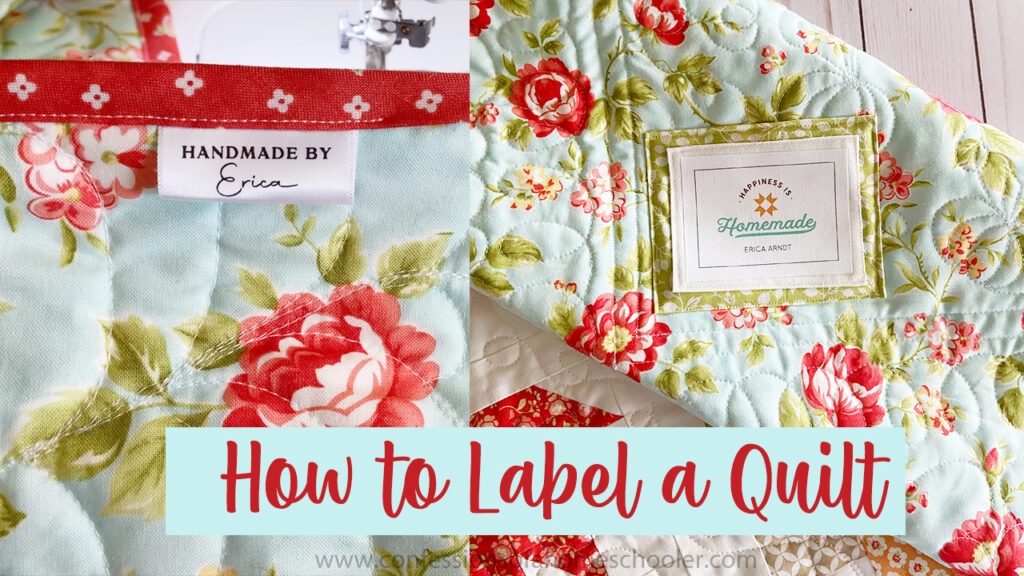 In today's video, I will show you my two favorite methods for labeling my projects. Keep in mind there are several options out there, I encourage you to choose whichever you love most!
Watch the How to Label a Quilt video tutorial here
Supplies used in the video:
See below for even more ideas on what material to use, how to write the information, and what information to include on your quilt labels!
Materials you can use:
Personalized Quilt Labels (Etsy is also a great resource!)
Corner pocket labels
Embroidered labels
scraps from your quilt project
muslin fabric
twill tape
woven labels, and more!
What to label with:
Computer Printed on Ink Jet Fabric Sheets
Handwritten labels are great for preserving loved ones memories!
Embroidered labels are fun too!
Some ideas of what to include on your label:
Quilt Maker (Quilter if sent to a longarmer)
Recipient
Date
Location
Favorite Quote
Care instructions
A small story about the quilt
Inspiration for quilt
Person being memorialized