Hi friends! I'm back with another video in my How to Quilt series. Today I'll be showing you how to bind your quilt! There are several ways to go about binding your quilt, so today I'm just going to show you a couple of ways that I like to do it. I'll also be showing you some tips to help you get your binding right the first time!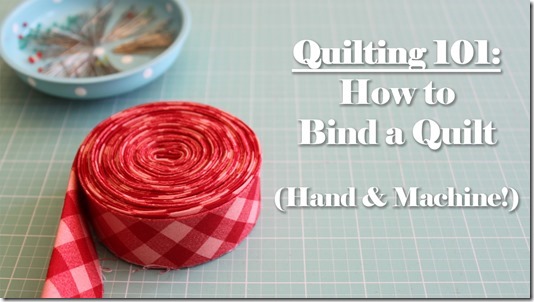 In the video I'll be showing you how to:
Create straight edge binding
Create bias binding
Machine bind
Hand bind (This usually means attach the binding to the front side using your machine, then hand sew the binding on the back side to finish it off.)
As you can imagine this video got to be a bit long, but I really wanted to show you how to bind using your machine as well as hand bind. I tend to machine bind mostly just because it's faster, and I like the finished look. But I know several people who prefer to hand bind because it's a nice relaxing process, and you can't even see the stitches on the backside of your quilt so it also provides a really nice hand finished look. I'll show you both ways so you can try them and decide which one you prefer!
To bind your quilt you'll need the following supplies:
So if you're ready to get started, watch Quilting 101: How to Bind a Quilt
I hope you enjoyed that video and that it helps you out in your quilting journey!
If you just tuned in, here are my previous videos in my How to Quilt Series!
Here are a few more of my Quilting Tutorials online if you're just getting started:
To keep up with our shenanigans, feel free to follow me:
And don't forget to follow Fat Quarter Shop's social media to keep up with all of their fun projects!
Win it!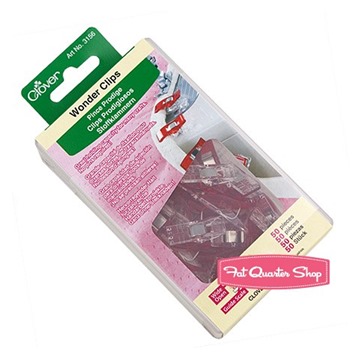 Fat Quarter Shop is giving away a free set of Clover Wonder Clips to one of you! Enter below!