Hi everyone! I'm back with another video in my Quilting 101 series today. I think one of the hardest things to do is find a good sewing machine. But today I'm going to share with you my favorite features that I think will be helpful in your search for a machine that will be best for basic home sewing and quilting.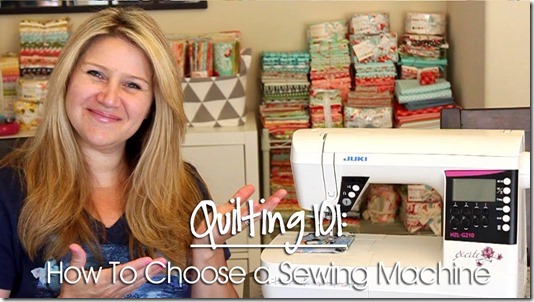 Keep in mind that if you plan to do embroidery the features will be different. The features I'm talking about today are specifically good for general sewing, piecing and free motion quilting your projects!
So let's get started!
Watch Quilting 101: How to Choose a Sewing Machine
Links in the video:
To keep up with our shenanigans, feel free to follow me:
And don't forget to follow Pleasant Home Instagram on social media to keep up with all of her fun projects and products!
GIVEAWAY TIME!!!!
Now for the fun part! Jodi from Pleasant Home has generously offered to sponsor today's giveaway! I have the cutest set of one pin bowl plus a ruler pal for one of you today! Make sure to enter the raffle copter below to enter to win!