Hey guys! I'm back with another Tip Tuesday post for you today. Since I know conventions can be really overwhelming if you're new or not sure what you're looking for I wanted to do a post on how to navigate through one with a plan! So for today's Tip Tuesday I'm sharing my tips and tricks on how to navigate through a homeschool convention without getting overwhelmed by all of the vendors and curriculum.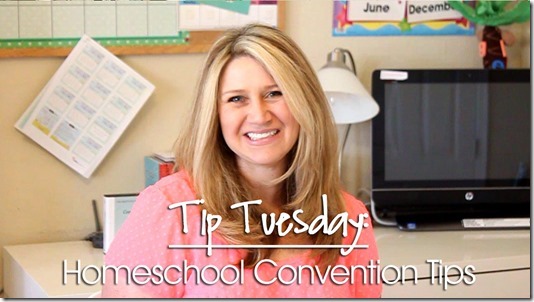 This information has been added to my How to Homeschool Masterclass!
I'll be discussing the things I look for when deciding whether or not it's even worth it for me to attend a convention. We'll also talk about how to prepare ahead of time so you can make better buying decisions while you're at the convention. And finally I have a few practical tips to share as far as what to bring with you the day of the convention and how to get through it with your sanity, wallet, and hair still in tact. Mostly anyway.
I am also sharing my curriculum worksheet where I show you how to list out what you want to purchase, or look at in person. (The below worksheet is available in my homeschool lesson planners and in my Homeschooling 101 book and is also a bonus download in my How to Homeschool Masterclass!)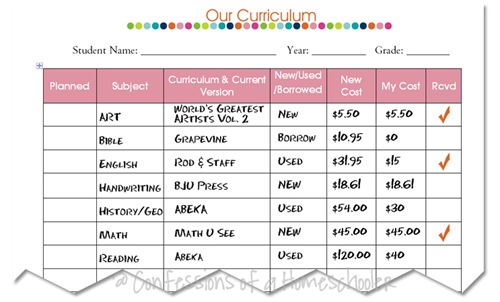 Click here for more info on homeschool conventions!
Need help getting started homeschooling?  I'll be addressing this topic and more in my new How To Homeschool Masterclass! Click below to check it out! I'll also be available to answer all of your unique questions in our own personal forum! Hope to see you there 🙂
Want to see more of my Tip Tuesday Videos? Make sure to click the image below to check out all of my homeschooling tips!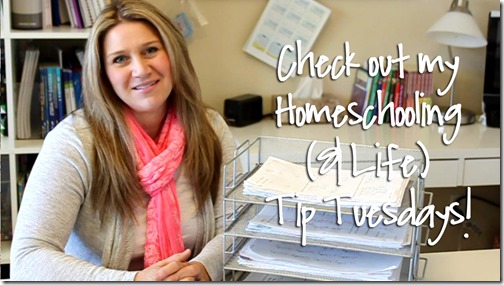 I hope this helps some of you out, I know getting started can be overwhelming! I wrote a book called Homeschooling 101 that will help answer all of your questions on how to get started homeschooling, choosing curriculum, creating lesson plans, etc. For more information on homeschooling check out my Homeschooling 101: A guide to getting started!