The season is upon us everyone! Homeschool Convention season that is! That's right, all of the amazing homeschool curriculum vendors meet up to display and share all of their materials. There are usually workshops taught on various homeschooling topics by wonderful speakers to help you get started on your journey. And many even offer used sales areas for people to come and sell their used curriculum at a bargain rate! You know that's where I get most of my materials!
I'm back today with another Homeschooling 101 post for you, and today we're talking about how to get through a homeschool convention in style!
Or at least with all your hair and sanity still intact.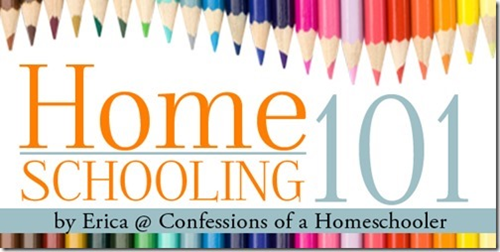 Homeschool Conventions:
Here are a few of my favorite  Homeschool Conventions. I can't say enough good things about the people who put on these conventions. They pick wonderfully inspiring speakers, and really go out of their way to create a great experience for both new and veteran homeschoolers! They're definitely worth attending.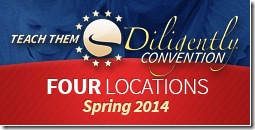 Teach Them Diligently: Convention locations include Tennessee, South Carolina, Washington, D.C., and Texas.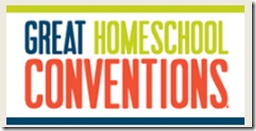 Great Homeschool Conventions: Convention locations include South Carolina, Ohio, California, and Texas.
Not near any of these conventions? Do a simple Google search for homeschool conventions in your state and see what's available to you! Or check out www.homeschoolconventions.com to see what's available as well!
This weekend I'll be attending the Loveland HIM Convention since it's in my neck of the woods. If you're there make sure to come up and say hello!
How to choose a convention to attend:
1. Location: My top priority is location. I'm a busy mama of four and driving half way across the country isn't always feasible for our schedule. So for the time being I go for conventions that are close by. Do a Google search to see what is near to you.
2. Speakers: Visit the website for the convention speakers and read up on their stance on homeschooling. Find those that best match your homeschooling needs at the time, or those that align with your overall homeschooling vision. You can use this to help you decide between two conventions.
3. Workshops: Each convention offers unique workshops to help address the needs of homeschoolers. Take a look at what is being offered and see which one fits your current needs the best.
4. Vendors: one great thing about homeschool conventions are the vendors. Not only do they show up with their physical curriculum, but they are also there to answer questions one on one and help you pick what is best for your family. I personally love leafing through physical curriculum as opposed to trying to look online. You can often get a much better feeling for how a curriculum will work if you can touch it and ask questions! Take a look and see which vendors you would most like to see and use that to help you decide which convention to attend.
Preparing for a Homeschool Convention:
My number one purchasing spot is at our annual used curriculum fair. I take my handy price sheet with me, so that I can easily decide if the cost of the used item is a good deal or not. It also helps in bartering with the seller. I typically purchase teacher's manuals for my oldest student at the used fairs as well as any other fun items that will benefit our homeschool. I HIGHLY recommend taking a list with you, as it's very easy to get overwhelmed with the amount of products found at a used fair. When buying used, make sure to determine if you can get associated workbooks for older versions of curriculum before purchasing.
But if you're not prepared, homeschool conventions can be extremely overwhelming and nerve wracking!
1. Pre-Register.
Many homeschool conventions offer early bird registration. That's your chance to save a lot of money and make sure you get into the workshops of your choice. Pre-registering also helps the convention leaders know what to expect so they're better prepared to handle the amount of people headed their way. You can also avoid any long lines to get in the day of the event if you've already got your tickets in hand!
2. Plan ahead
Before attending your first or 15th homeschool fair, it's best to plan ahead. I normally research curriculum ahead of time so I know what I'm looking for. It's also a good idea to make a list of vendors you want to visit, and any questions you might want to ask them. Homeschool conventions can be very busy and overwhelming and there's a good chance you'll forget what you meant to ask!
I use my curriculum worksheet to list out what I want to purchase, or look at in person. I also list new and used prices on there so I know whether or not I am getting a good deal from a curriculum fair. (The below worksheet is available in my Homeschool Lesson Planner, and my Homeschooling 101 book.)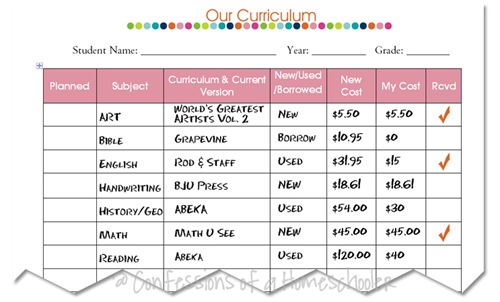 3. Bring cash, checks, and your credit card. Many vendors will accept credit cards, however some smaller ones or used sales might only take cash or check so just be prepared.
4. Bring a backpack or small rolling suitcase. I'll never forget the year I brought a small over the shoulder tote bag with me to our convention. Not only did I find GREAT bargains that year, but my bag was not nearly big enough to carry all of my newly found swag! My shoulder was killing me, and so were my book laden arms! Now I bring a carry on sized rolling suitcase. Since it rolls it's easy to manage, and I don't have to lug it around on my back all day.
5. Go with friends if you can! We team up as we're looking around the used fair. If one of us finds something we know a buddy is looking for we text them and hang on to it 'til the other person can get there. I know it sounds a little crazy, but if you can get your hands on your favorite curriculum for $5 it's worth it! If you can't go with friends, it's totally okay. Just make sure you have your list of things to keep an eye out for and go for it!
6. Plan plenty of time. Not only will there be a lot of great workshops to attend, but just looking around at all of the goodies can take some time. So don't think you can get through one of these babies in a couple hours. We usually take a day off and head up first thing in the morning. We eat lunch somewhere fun, and head back for any afternoon workshops.
7. Used Sale Tips. The early bird gets the worm people! Get there as soon as it opens if you plan to browse through the used sale arena. Curriculum sells fast, especially if deals are good!
8. Leave your kiddos at home. Now, I say this from the experience of bringing a newborn to my very first fair. It was cramped, crowded, loud, and crazy. Trying to get a stroller through the skinny halls full of people was just not ideal. I see many people with their whole families at fairs, and if that works for you awesome. The only way I got through the one with my baby was with a BFF who also had her new baby there. We took turns standing at the end of the isle with the strollers while each of us went down the row one by one. It was not fun. Nor was pushing a stroller, dealing with my sweet but overwhelmed baby, all while lugging around all of my purchases. Just sayin. (Rhonda if you're reading this…I'll never forget that fair girl ;o) good times.)
Get Going!
Now that you've chosen a convention, you've prepared and are armed with knowledge, head out to your convention and have a great time learning all about the wonderful opportunities available for your homeschool this year!
Oh, and maybe pack a pair of football pads and a helmet if you have them laying around.
Just kidding ;o)
{Some links in this post may contain affiliate links. This was not a sponsored post.}