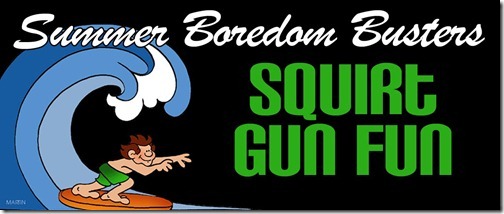 Supplies:
Squirt Guns
Water
Plastic Cups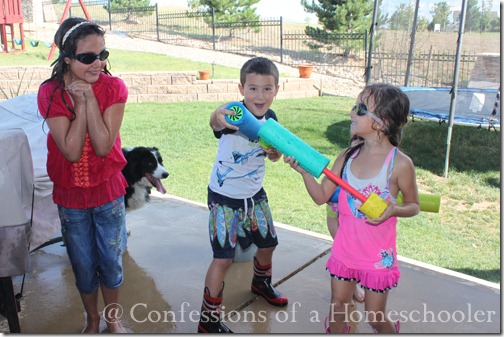 Directions:
Fill squirt guns with water
Stack plastic cups in a tower on a stable surface
Take turns shooting down the cups!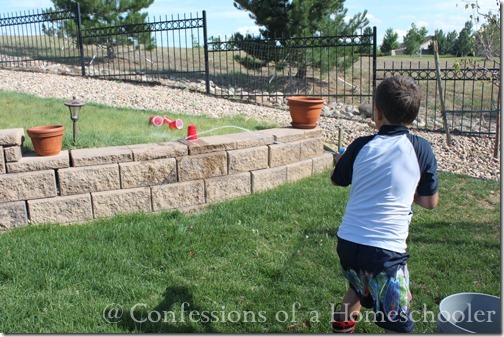 If you're wondering why Turbo is wearing galoshes, it's because we happen to live near rattle snakes, so it's just a precaution we get to take whenever we hang out in our yard. Good times…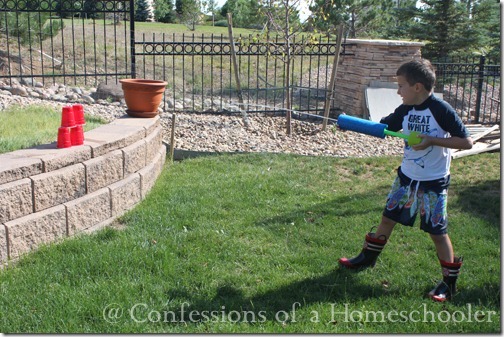 Hope you are enjoying your summer fun!
Have some Summer Boredom Buster ideas to share? Make sure to comment below!