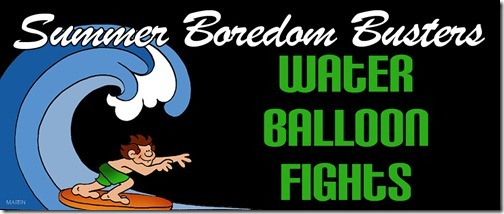 Okay, so today I have the easiest of all summer boredom busters for you! It's just good old fashioned water balloons!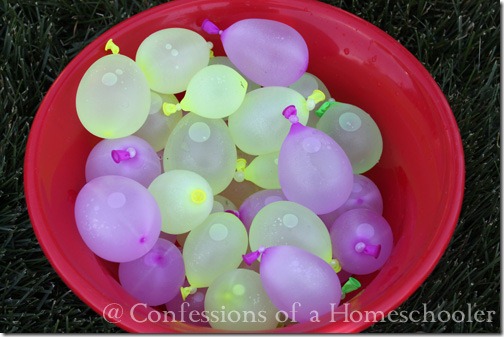 Supplies:
Water Balloons
Water
Buckets
We purchased the above container of water balloons from Wal-m*rt. They were really cheap, and even came with a hose attachment which came in very handy for filling up balloons!
Directions:
Fill balloons
Let kiddos toss into buckets for points, or have a good old fashioned water balloon fight!
Next we set up a few games for the kiddos.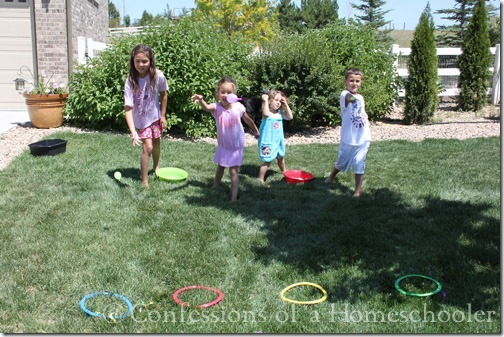 We did a balloon toss, where they got points for hitting their ring. Inevitably it ended up in a good ole' fashioned water balloon fight!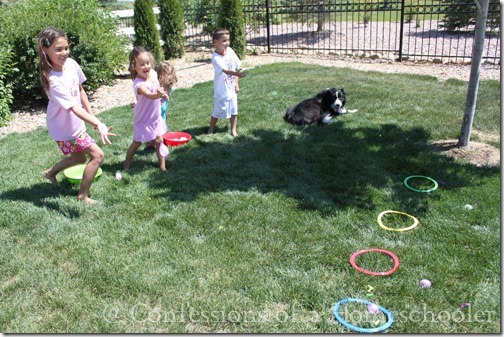 Hope you have fun keeping cool this summer!